Guys!  I LOVE my Dia & Co shipments.  This one hit the nail TOTALLY on the head.  Kept every item, I love every item and I think they totally "get" me.  Dia & Co is a plus size clothing subscription company that is rockin' the plus size world!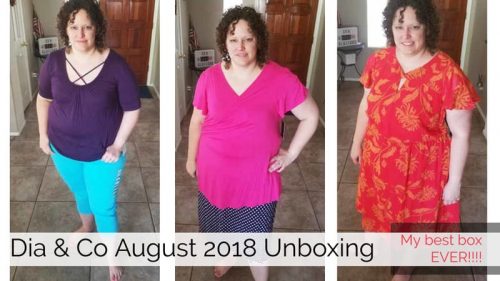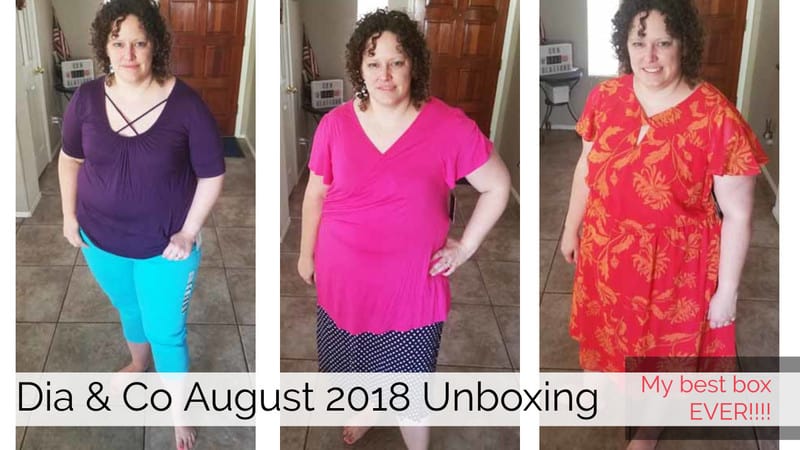 Dia & Co August 2018 Review
Dia is probably my favorite clothing subscription box.  I have yet to find the right stylist with Stitch Fix but Dia is starting to just hit a home run on EACH box.
And I am LOVING IT!
You can see all of my Dia Reviews << That link has 3 other boxes plus any new ones since this.
I also have another whole post all about plus size clothing subscriptions (that one gives some hints on filling out your forms and making the effor to get what you want). [Read More Here…]