Spoiling newborns is a question a lot of new moms have.  CAN you hold a newborn too much?  Is it OK to hold them while they sleep?  What are the benefits from all that holding?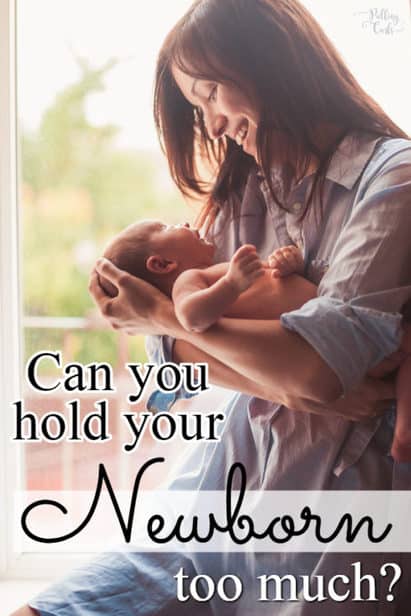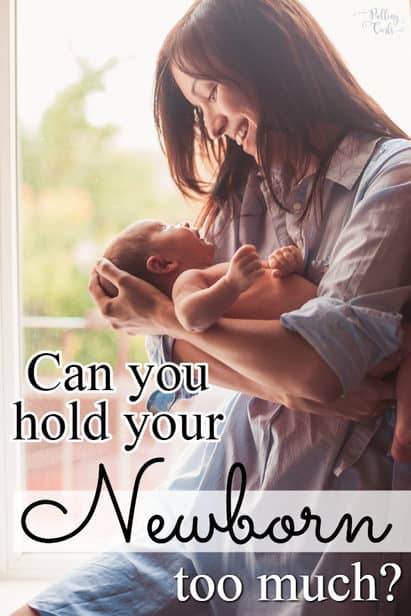 Can you hold a newborn too much?
First off, I want to state categorically that mothers are born with instincts.
One of the saddest things about delivering babies in the hospital is that I think we remove a lot of the instinct, by us following research and having safe patterns of practice.
When I hear home birth stories I get chills.  Your body knows what to do (for the most part, and as an L&D nurse I still believe strongly that hospital births are the safest).
BUT, you — as a mom — you have this baby.  You don't have your friend's baby and your particular baby has his/her own unique needs and wants.  You were given them for a reason.
So, I think the question you need to ask yourself: [Read More Here…]