Forget their two front teeth.  Creating spoiled kids at Christmas is a fine line.  Christmas means giving — but how do you not give too much?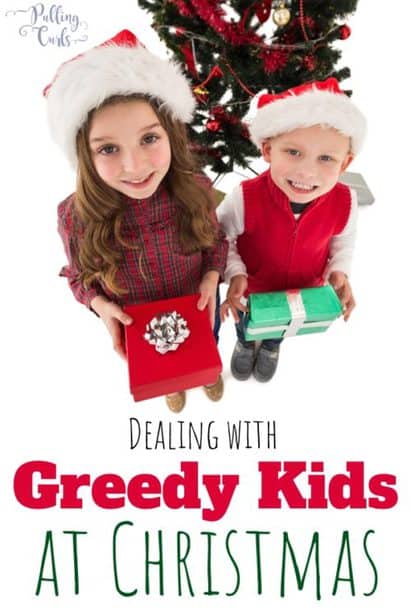 Circa 2015:  I have a child who wants EVERYTHING for Christmas.  Seriously, the list has been going for MONTHS and ranges from Swedish fish to a trip to Disneyland.
I have another one who doesn't have a single item on his list that is less than 200 dollars.  Any of this ringing a bell with how things are going at your own house?
I get pie in the sky. Especially in example #1.  It's easy to think "Oooo, I want that!"  It's exciting and we all have wants.
I just don't have a pie.  I do have plenty of sky. 🙂
Christmas will happen at our house this year, but I need to be REALLY thoughtful of what they get and what will truly bring the most glee into their little faces.
Christmas is magical, and I certainly don't want to lose that — but I don't need to lose my home over it. 🙂
This post was originally written in November 2015, and has been updated (although I have left the kids and our finances circa 2015 intact) [Read More Here…]