Dia & Co. serves women sizes 14-32, I tried it.  Dia and Co. Vs Stitch Fix — which is better?  What is the Dia & Co Cost? How does Dia and co Work?  Let's review DIA and Co for 2018 and find out ALL of that!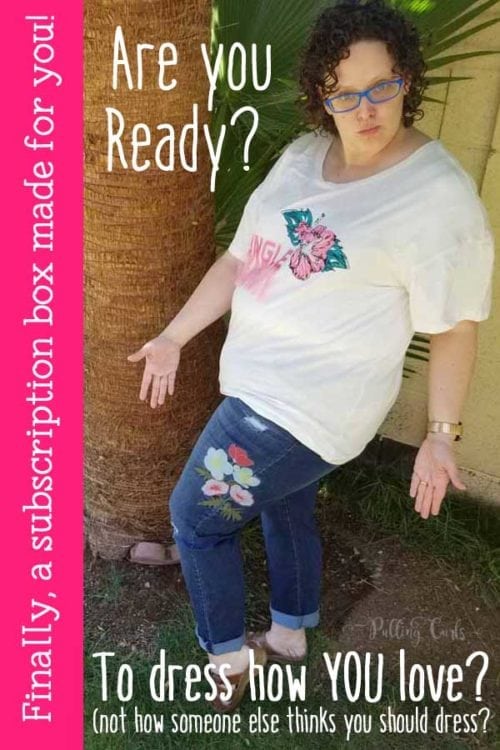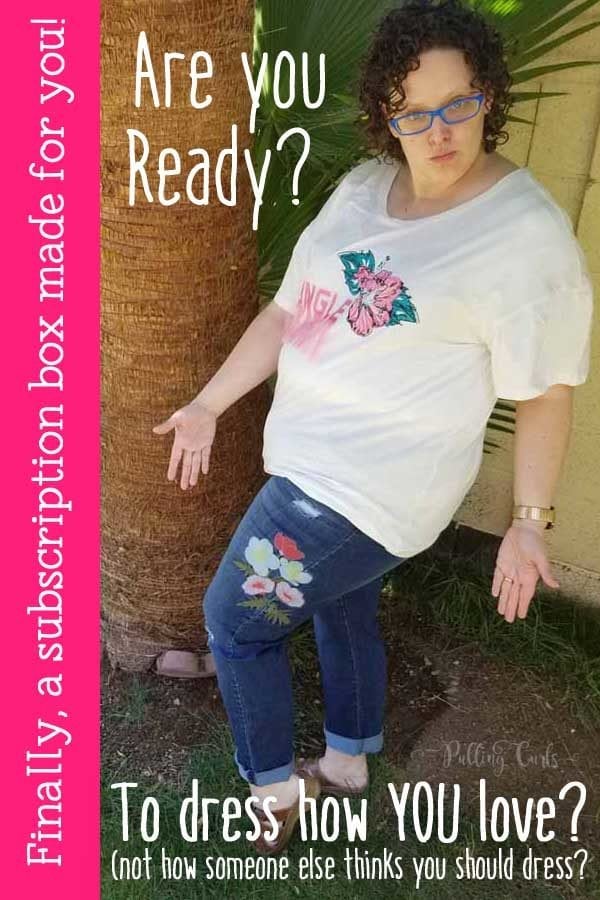 Dia Review
In this Dia and Co review, I'm going to:
Discuss cost (plus prices per item)
Share how to get the best box
Show some unboxing videos from 2018 as well as showing the clothes tried on.
At the end, I'll compare it to my experience with Stitch Fix.
Full Disclosure, Dia did send me these boxes at no cost, but all reviews are unbiased.  You can see all of my plus size fashion subscription reviews.
Dia & Co Free Trial
Sometimes I have a free trial link.  BUT, let me tell you this.
Dia really listens, I feel like they get me when I fill out the form.  I don't feel that other subscription companies do — but I REALLY felt like Dia did.
If you get a box and absolutely hate it, I'd contact customer service (I'd email or chat with them on their site).  They really want to make you happy, and will work with you.
Keep in mind that your styling fee of $20 is applied to anything you purchase.  So, if you keep something, they subtract $20 from the purchase price of the item/s.

If you are a plus size woman, looking to try a subscription service, I totally recommend Dia and continue to use them.  I would get started ASAP! 🙂
How does DIA and Co work?
Dia & Co. is a clothing subscription service for ladies sizes 14-32 — so it serves a wide range of sizes. [Read More Here…]