Christmas on a budget does not need to be a sad affair… Sometimes a Christmas budget even makes things MORE enjoyable.  Let's talk frugal, fun holidays!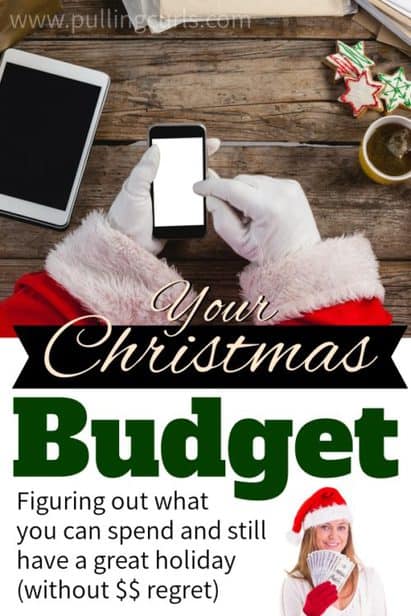 **Don't miss my way to earn $100 in extra Christmas cash at the bottom of this post! **
When you picture "Christmas on a budget" you might anticipate a Christmas where people don't get what they want.  It turns out that a lot of Christmas on a budget is cutting things you don't actually want or need.
Christmas morning is something everyone anticipates.  I've gone from the lush anticipation of what is under the tree for ME to the savory anticipation of what my kids will think.  I know when we had a two-year-old we went absolutely crazy.  He didn't have many toys and suddenly I was working full time and we had more money to spend and we went WILD.  Absolutely wild.  And it was so dumb of us.
Here we are, 14 years later and I am still trying to figure out Christmas buying!
I guess I'm not a very good learner — but I did want to share seven things that I've learned about Christmas purchases: [Read More Here…]