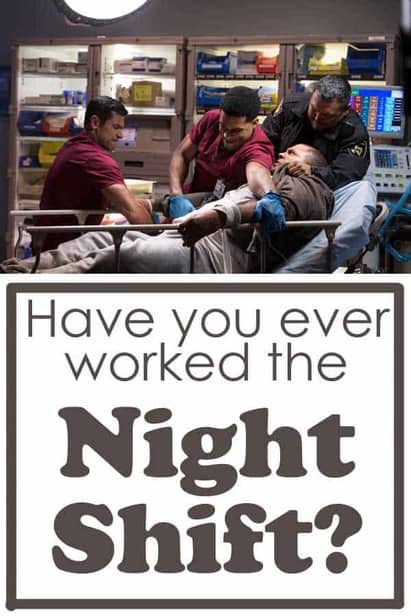 I decided I was going to become a nurse when I was 15. I sat in anatomy class. I was fascinated by the human body, grateful for an amazing teacher and realized I could do a lot of good with those desires.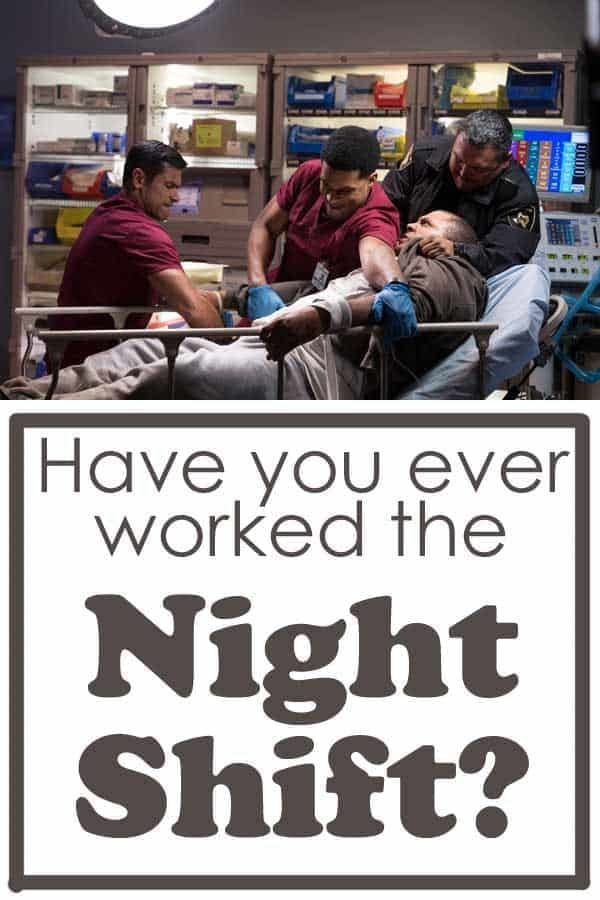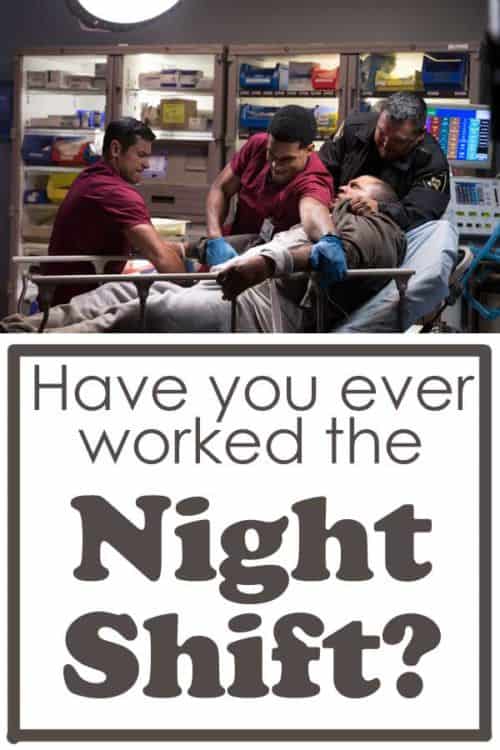 At the same time, ER (the show) was huge. George Clooney was cute, I was impressed by people who could make a difference, think on their toes and yet somehow live lives outside the ER.
Enter my first hospital job in 2000 (at the age of 25). I remember running back with a patient to the OR. In the back of my head, I heard the theme song to ER.
I had finally become Julianna Marguilles. I was thinking of my feet and making a difference.
I worked swing shift and I was tired.
Have you guys seen the new show The Night Shift? It's like a new ER and I have to say it's taking me back to all that I love about the dream world of the medical field.
The hospital is full of drama.
There's always a patient you're questioning things on.
There's always a home situation that pulls at your heart strings.
Gurneys racing, hearts racing, minds racing.
Hospital jobs are fast-paced and amazing.
As far as I know, people aren't sleeping around in the call rooms — but stranger things have happened 🙂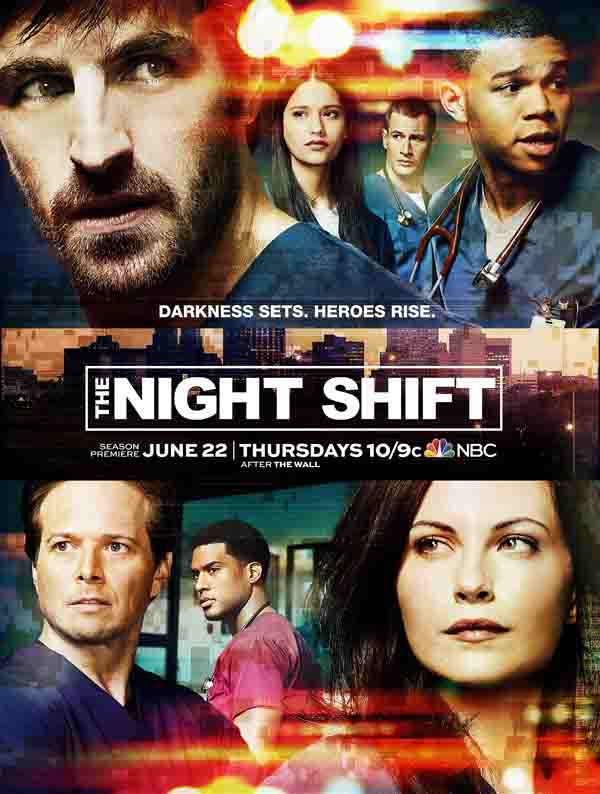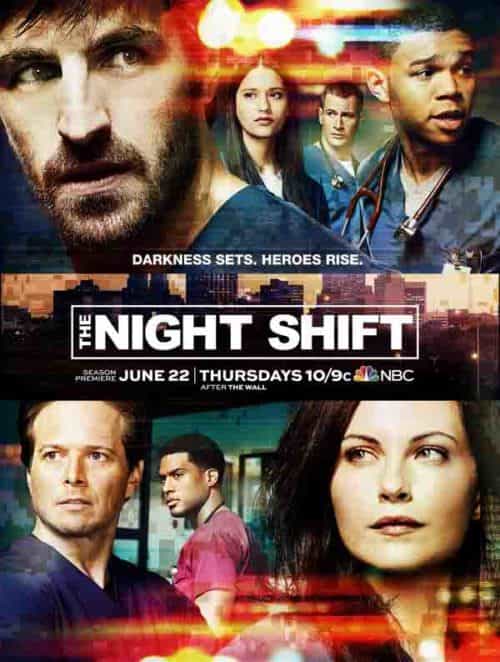 I think my favorite part of The Night Shift is when they blink on the screen the time. SO many crazy things have happened and yet, they're only an hour into the shift. I so know that feeling.
A twelve-hour shift either races by or seems endless (or one minute it's racing and one minute it's endless).
I always joke that I turn into a pumpkin at about 7:30.
Working the night shift is a new form of suffering. Trying to train your body to stay up all night, to remain alert and on your toes. While families sleep regular hours.
A good night shift nurse is a true gift to the hospital and to their patients.
The new season of The Night Shift starts June 22nd and can be seen on Thursdays at 10/9c after that. If you like medical dramas, this one is top notch, give it a watch. You can even check out seasons 1-3!
Maybe some little girl will be making her career decisions off of it. 🙂
Have a favorite character on Night Shift? Tell me in the comments!