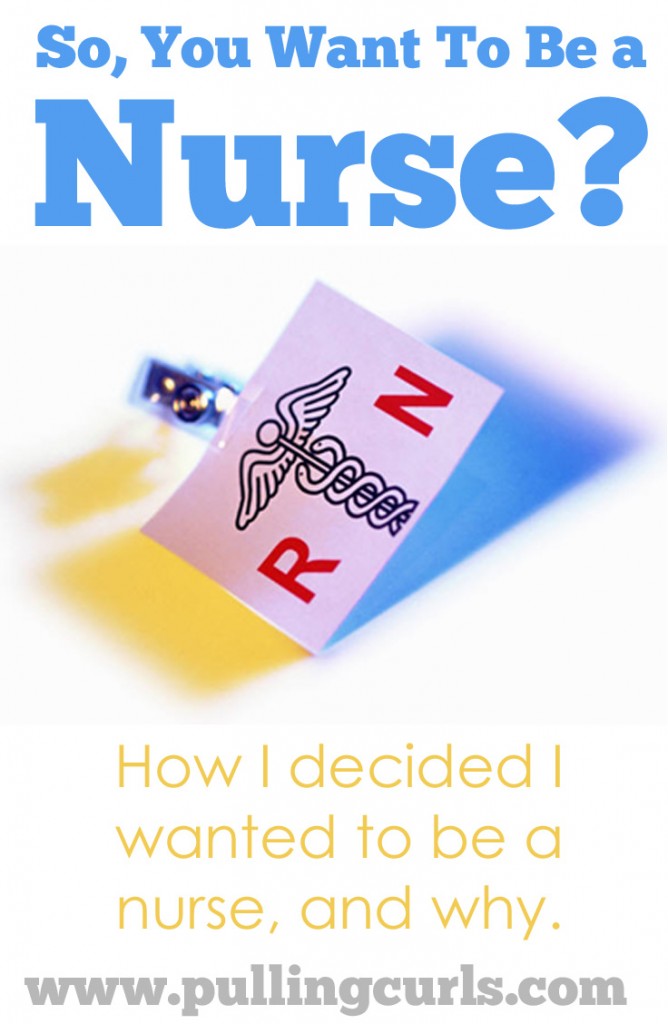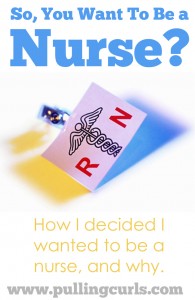 Being a nurse, one of the most influential decisions in my life, was actually one of my easiest.
And, like most of my major decisions, I didn't put a whole lot of thought into it. Why did you decide to be a nurse ?– let's find out!

I actually wanted to be a writer for much of Jr high and well into early high school. But, my dad, being the economist, wanted me to have a "real" job, and I started to think more about what I REALLY liked.
My Jr year of high school I took Physiology from a wonderful teacher. She had a love of the human body and how things worked. She actually worked as a nurse on the weekends and was "that" teacher for me. Probably more then any other. At the same time, I took AP biology, which just confirmed that I didn't really like bugs or plants (still don't!) I really liked the human body. I also learned I REALLY didn't like fruit flies. In case you care.
HOSA (health occupational students of america) was fairly large at my high school. A lot of people wanted to be doctors/nurses (not sure how many actually are), but wanting to be a nurse kind of made me feel ashamed. Shouldn't I want to be something no one else wanted to be? An astrophysicist?
My Senior year, I took AP chemistry. We had a wonderful teacher who really taught about how chemistry worked. While I wasn't all that into equations. The thought that those equations make the world run made my mind spin.
So, I picked nursing.
I was in for a rude awakening at BYU. Nursing is one of the most difficult majors to not only get into, but also to BE in. But, I'll save that for another day. Needless to say it was an uphill battle from the decision point.
In summary,why did you decide to be a nurse? — 4 things:
I liked the human body, it fascinated me
I liked school, but not enough to want to be in it forever
I wanted to be a mom
I saw a job at the end of the degree.
Are you considering a career in nursing? I'm going to be detailing my life as a nurse in a series of 4 upcoming posts (this being the first). Hopefully they help you make up your mind. Nursing surely isn't for the faint in heart, but it can be wonderful indeed.
Don't miss my best gifts for a nursing student.