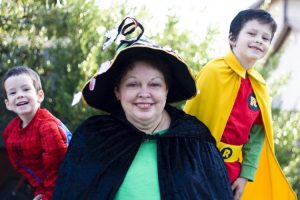 My mom's been here for over a week, and it's just been devine. We've done some shopping (hello new black boots, making me feel all fancy and fine), we've gone to the forever-long halloween parties. Yipes, it's just been the best time evah! So nice to pull myself out of the dulldroms of marching band season.
Thanks to my dad for missing out on birthday festivities with her so she could come be with me. Props to dad.



It's amazing what a mom can do. I hope someday to do this type of thing for my kids. So glad you could come mumzy!
In other news, I am shocked at myself for not haivng a new November page up.
Bad me.
Like This Post?

Stay in touch with Pulling Curls by signing up for our newsletter. Get JUST the information you want, sent direct to you!
Happy to have you as a subscriber!