We always print up a primary program invitation for our kids to pass out to friends/family. I figure we work on this program, we might as well get some increased sacrament meeting attendance for our efforts. PLUS, when kids have had teachers or friends show up it's HUGE. If I can aid that, I'm happy to.
My invitation includes the same thing I used for my bulletin board. But I adjusted it for printing in black and white.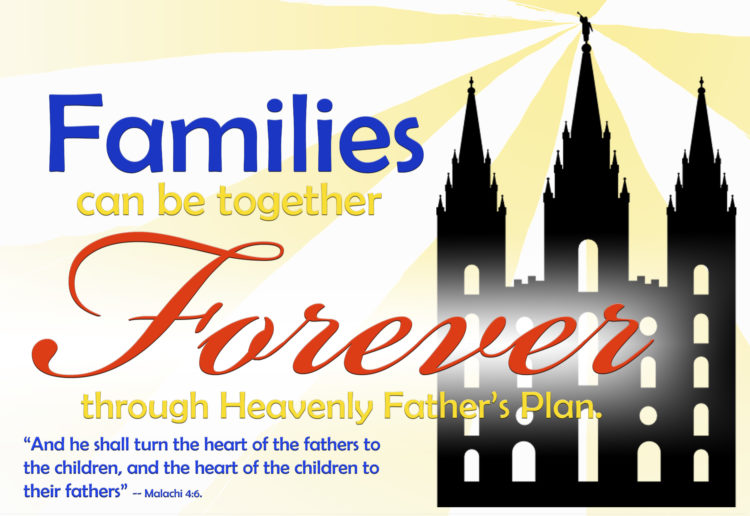 You can see the primary program invitation in a publisher file here. It's pictured below (you will obviously want to edit it for your own needs — add your ward name, date and time, and the address). I will print it four to a page.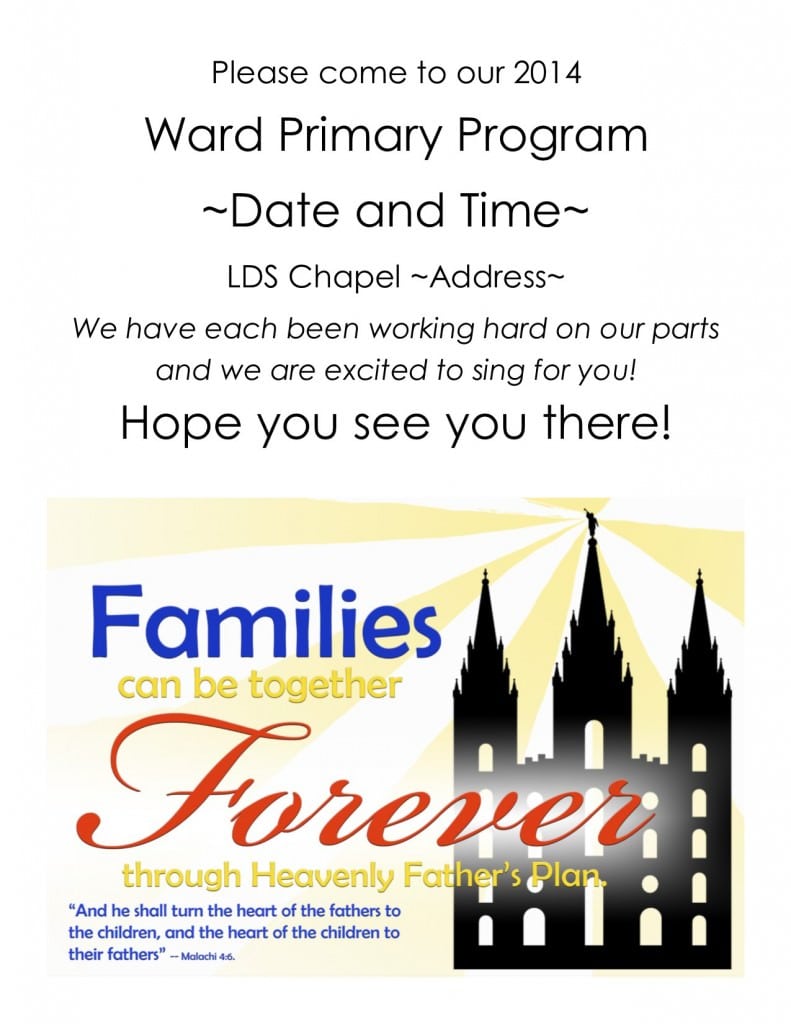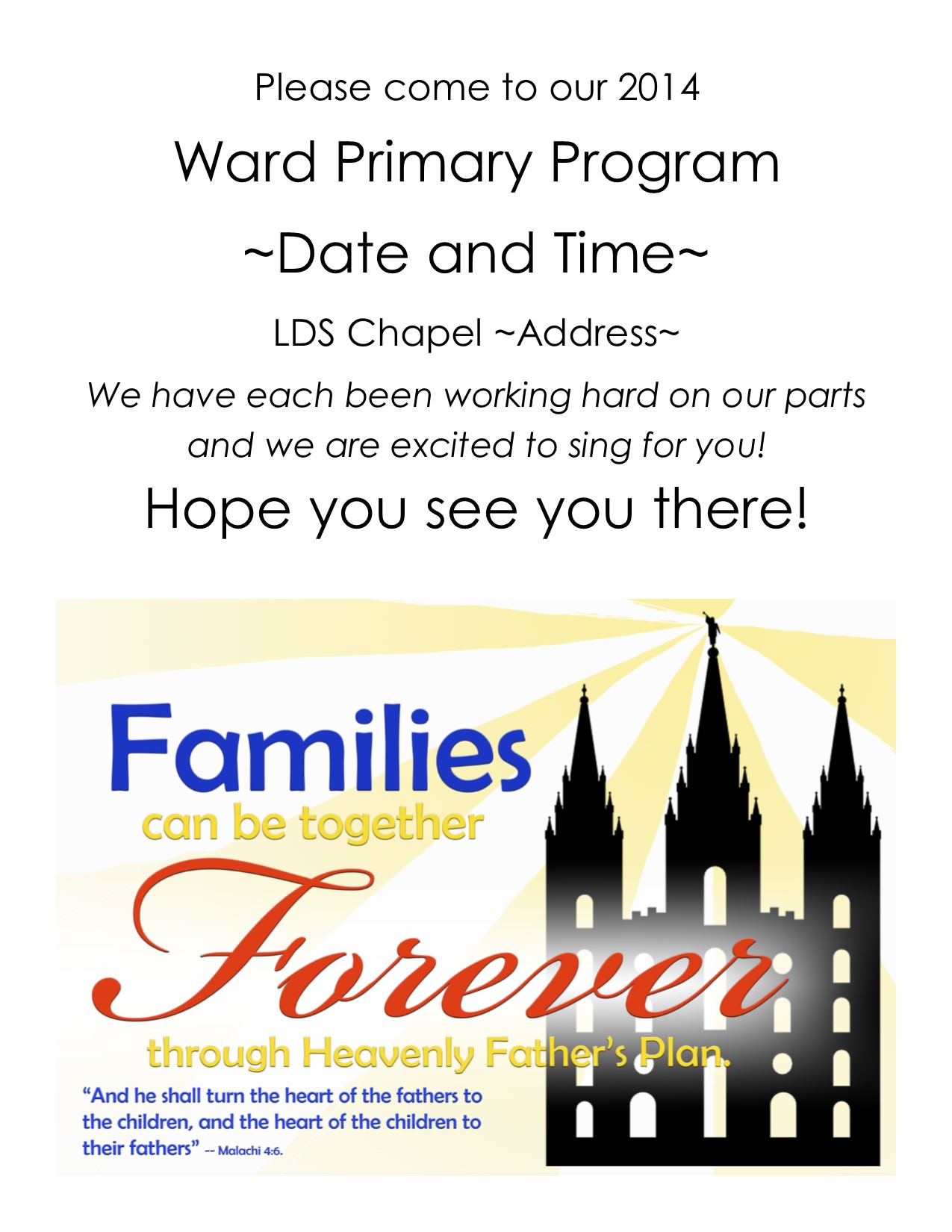 You can find JUST the "Families are Forever" image here for download (or copy and save it here on my blog). That way, if you want to change the invitation up, that will at least give you a graphic to put on the invitation.
I figure it's already work I've put in, I hope I can save someone some time.
Do you do anything special with your program?
*The primary program (I am the primary president) is a program that we put on once a year. The church gives us an outline, but we write it and we get to pick a few of the songs. Everyone LOVES it. Except the primary presidency. 🙂