A few weeks ago I went to the ABC Kids Expo in Las Vegas to check out the new baby/child products coming out this year.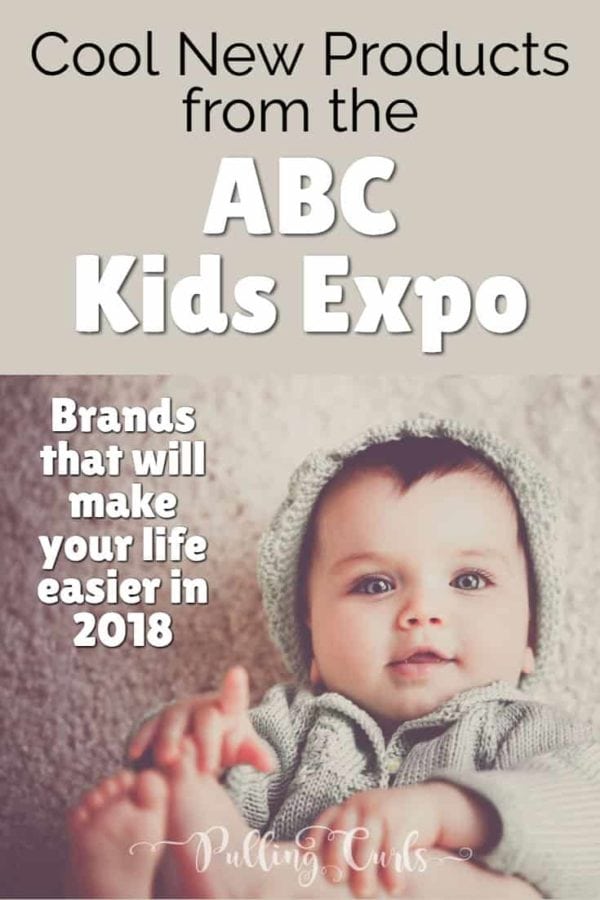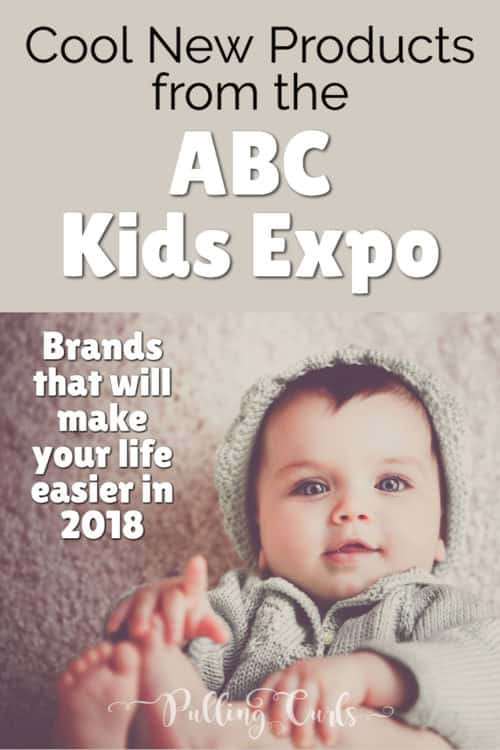 I tried to take some video of the truly innovative products that I wanted to share with you — I'll have the links below:
Related Post: Unique Gifts for Baby Boys
I didn't get a picture of it — but Mother's Lounge was there with these fun freebies for new moms.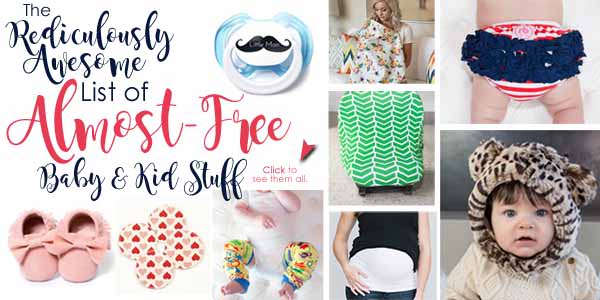 Swado Baby Swaddles — this thing wrapes tight like velcro, but no actual velcro – super soft, and makes for easy diaper changes!
Travel Tray — This thing fits in a regular cup holder, but can easily store snacks on your voyage! Coupon code CURLS will save you $1.50.
Gosili — turn any cup into a no-spill cup!
Baby Roues — one of the 4 billion strollers there. 🙂
Kids Katch — easily keep crumbs off the floor (can fold small for a diaper bag)
Kepi Baby Swaddle — makes easy carrying of baby (great for dads and siblings so they don't have to worry as much about supporting a newborn's head)
Oh Baby Bags — AWESOME for in the nursery (compact and refillable)
LugBug — make carrying your carseat easier!
EZYWipes — awesome for ANY mom to keep in her purse. Add water and these are full sized towels ready for any mess!
PopYum stores water and formula separately (coming soon!)
NogginStick — a great toy to play and stimulate your newborn in tons of ways!
Babo Cush – turn your swing into a way for baby to lay on their belly (great for colic but NOT for sleep)
Sago Mini Playsets — these are great on the go!
[pt_view id="a38f28df64″]