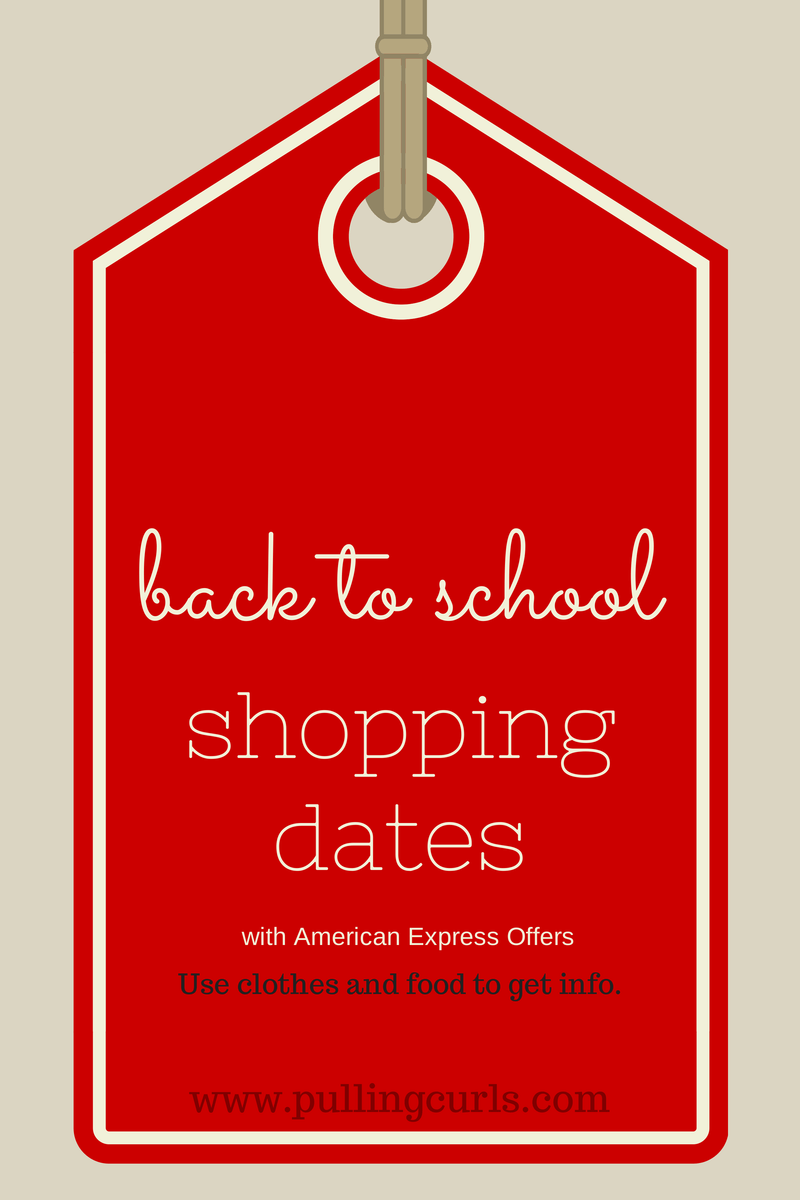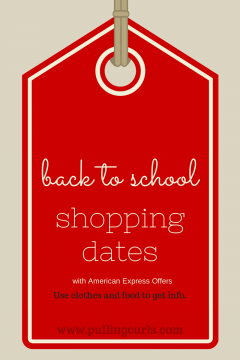 When your child heads back to school, aren't there 5 million things you want to tell them? For me, if they wouldn't be mortified — I'd scream it from the rooftop:
Choose good friends!
Each year I feel the world crowd in around me when the chick-lets head back to school. In order to push back, I take each child on a back to school date before school starts. Nothing fancy, it consists of a meal, and shopping. I try to get them each a nice new first day outfit (which, also — handily allows me some control over what they wear on that first day — and also allows a nice talk about first impressions). Our budget isn't massive, but I try to hoard money in the summer when we're not paying for school lunches to pay for it in the fall. Here are a few things we talk about
1. Who would you like as a teacher (and how will you act if you don't get that teacher)?
2. Who do you want in your class? (Allows for more good friend talk)
3. What are you excited for this year? (More insight on things to watch for, or things to help out with)
4. What are you nervous for this year? (More things to watch for!)
5. What can I do to help you this year? ("Make me cookies every day mom…. ")
6. What are some goals you want to make for this school year? (Write them down on a napkin!)
Food (they pick the restaurant) allows their tongues to somehow loosen, and I often get a lot of good info out on these lunches. I also don't get a lot of one-on-one time with the kids during the summer, so that's another bonus. This entire thing costs around 50 bucks: $20 for the lunch, $30 for the outfit. Conner is probably headed higher than that as he's soon going to be shopping in Men's (!) but Amex has a brand new program to help you out with those back to school expenses. Amex Offers is a convenient way to save at your favorite retailers without clipping coupons or remembering codes. As a benefit to some of its customers, Amex looks for great brands, even ones you've shopped at in the past, that are near your current location. You can either select offers through your online account, or you can connect your Amex card to your social networks (Facebook, Foursquare, Twitter, and TripAdvisor) and save offers right in those places. Then, spend like you normally would and you will see the credits on your bill. Remember, it won't be subtracted on your receipt, but rather on your Amex bill. I personally used this program last Christmas to buy a new wireless Laser Printer (reivew on it coming soon). I had wanted one for a long time. Amex had an offer for $10 off any purchase at the retailer that had this particular printer on sale. So, in combining a great sale with an Amex Offer, I was able to save BIG and buy something our family uses on almost a daily basis. So, whether it's school supplies, new clothes, or even dinner out you can find Offers for you at American Express. Here are a few of the current offers I think you might find of interest:
Dollar Tree: spend $101, get $20 back. A great place to get school supplies, and if you have more than a couple of kids in school those can really add up!

JCPenney: spend $50, get $10 back. Again, combine it with in-store sales to save EVEN more on great clothes for your family

Crazy 8: spend $25, get $5 back. Our kids love this store, and the clothes hold up well. The same people who own Gymboree own Crazy 8. One of my kids LOVES their skinny jeans. They've worn really well (hint, this child is a boy, so that is important).

Cheesecake Factory: spend $75, get $10 back. I see a party after I drop Princess P off at Kindergarten!!!!

And, in case you're in need of a last minute getaway — Marriot Courtyard : spend $100, get $20 back.
So, even if school has started (like it has here), don't miss your new school year chance to take your kids out and get some good one on one time. Remind them that school is important to YOU. THEY are also important to you. It will be well worth the money, and with American Express — that dollar will stretch even father! Leave a comment telling me about your favorite Amex Offer and you will be entered to win a $100 Gift Card from American Express! Sweepstakes Rules: No duplicate comments. You may receive (2) total entries by selecting from the following entry methods:
Leave a comment in response to the sweepstakes prompt on this post
Tweet (public message) about this promotion; including exactly the following unique term in your tweet message: "#AmexOffers" and "#SweepstakesEntry"; and leave the URL to that tweet in a comment on this post
Blog about this promotion, including a disclosure that you are receiving a sweepstakes entry in exchange for writing the blog post, and leave the URL to that post in a comment on this post
For those with no Twitter or blog, read the official rules to learn about an alternate form of entry.
This giveaway is open to US Residents age 18 or older. Winners will be selected via random draw, and will be notified by e-mail. The notification email will come directly from BlogHer via the [email protected] email address. You will have 72 hours to respond; otherwise a new winner will be selected. The Official Rules are available here. This sweepstakes runs from 8/4-9/1. Be sure to visit the Amex Offers brand page on BlogHer.com where you can read other bloggers' posts!