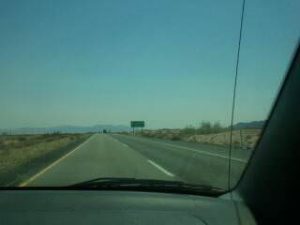 Does anyone remember when Utah's state motto was : "Utah, a pretty great state"? We'll, I think California could easily have a big ol' bite of humble pie because I think if they really made their own motto, it'd go something like this: "California, admit it, you all want to live here because we are the most amazing place on earth, bar none." I think it'd be hard to put on lisence plates though….
When we said we were moving out of state you could hear audible gasps… it was silly. It's like the weather PAYS my mortgage payment. As if the state hadn't just told my husband his job was useless. As if our salary hadn't steadily decreased the past few years. As if we loved walking for prop 8. As if no other states had anything to offer.
On my last trip to az I was standing in line and someone said, "that's why I will never live in "California" and another complete stranger in line said, "that's why CA would never want you!" I mean, who says that?
I tink CA is snobby. And in part for some good reason. There is great weather, amzing things to do, great jobs – esp. In tech… but other states are great too!
I think the legislature thinks this far too much… always looking to be the "Jones's" trying to be green, stop plastic bags, try our hand at stem cell research while our own grown stem cells have 29 other grown ones in their crazy kindergarten classrooms. Focus people. Much like families all over the nation, we need to fix our problems, not get a boat.
Published with Blogger-droid v1.6.9