Do you ever just want a SUPER easy and delicious dessert? This Chocolate Berry Cobbler is for you!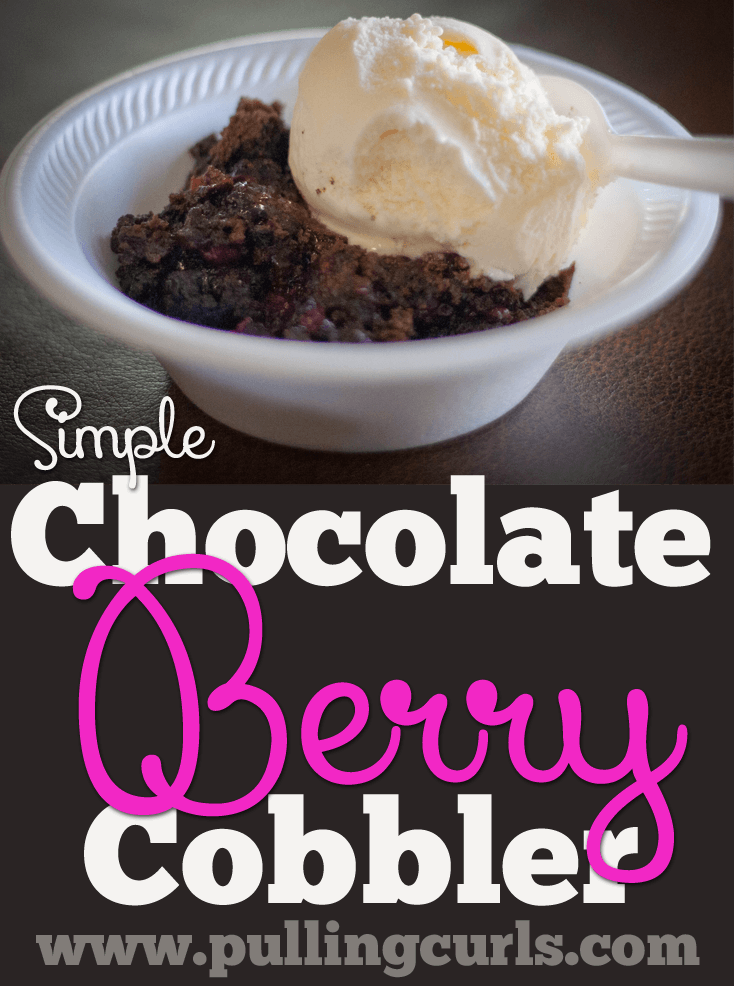 You won't believe how easy it is!

Here's the ingredients: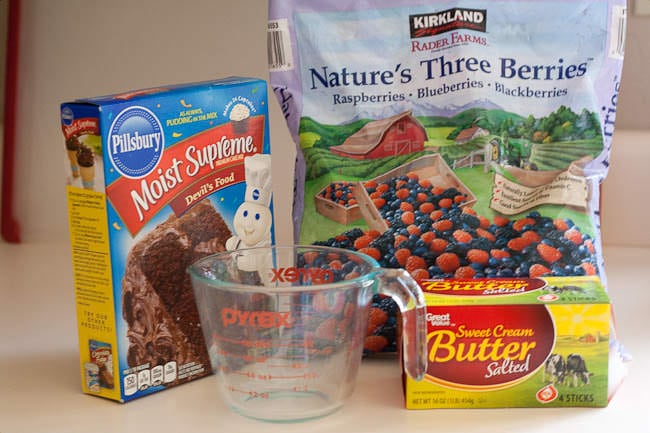 A boxed cake mix, a frozen berry blend (I think this one from Costco is the best and cheapest I have found (although sometimes you can find them at a good deal at your local grocery store). And 2 sticks of butter. I prefer to use salted butter for this recipe because I like the salty and the sweet combining to make sweet music in my mouth. Semetimes I do a tablespoon over the sugar before I cook it… sometimes I don't. 🙂
---
So, pour enough berries to cover the bottom of the pan. This can vary according to how much berries you have. I think I probably pour about 3 cups… But, soemtimes more, sometimes less. I usually then sprinkle a tablespoon of sugar over the berries.
Take a box of cake mix and sprinkle it over the berries.
Take 2 sticks of butter, melt them and then pour them over the cake mix.
Cook for an hour at 350, until it's no longer jiggly in the middle.
---
I hope your family enjoys it as much as mine!