I used to watch a lot of beauty videos — but apparently I don't care as much, as a lot of those people seemed to really annoy me. BUT, I still do have a few I enjoy: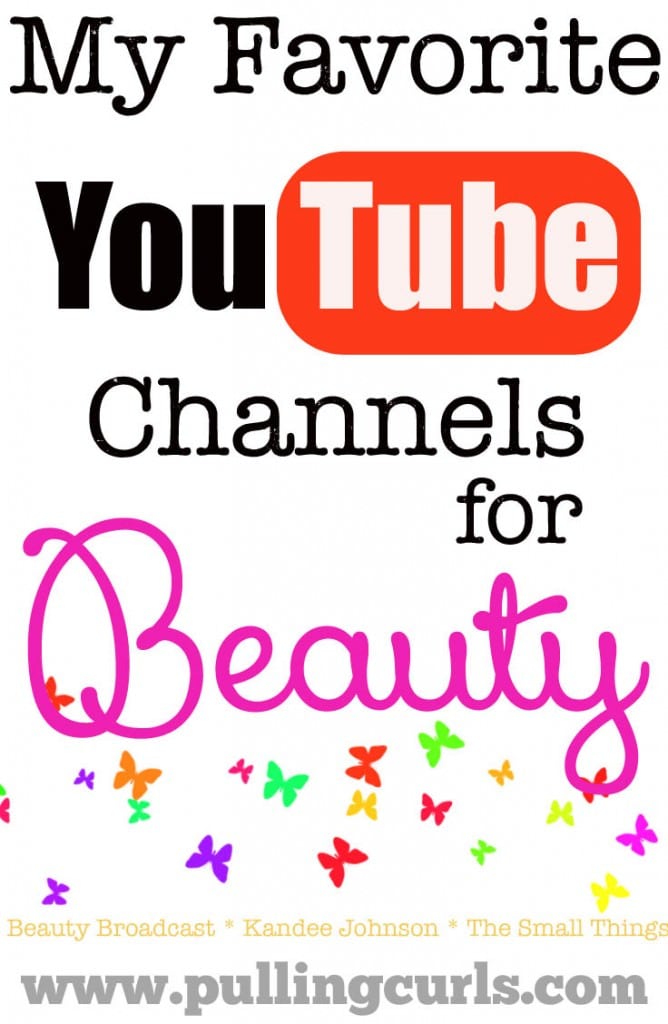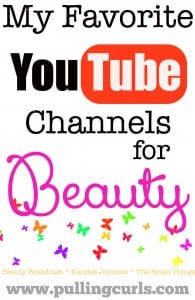 The winner is….
Beauty Broadcast — this woman loves drugstore to Clinique. I just appreciate all the different variety of things she tries, and never belittles something just because it is cheap (but will if it's crappy).
Other ones I enjoy are:
The Small Things — this woman is really calming, and she does nice, simple things. She also has good hair tips. And heavens knows I love some good hair tips.
Kandee Johnson — I'm not sure why I like her, exactly — I just do. She has a crazy voice, and she does CRAZY things, but sometimes she's so "out there" I find her extra interesting!
Be sure to check out my other YouTube favorites: Organization, Kids, & Cooking.