The Dollar Maxi Pad Club provides quality feminine products at a low price, shipped to your house conveniently, even with a treat!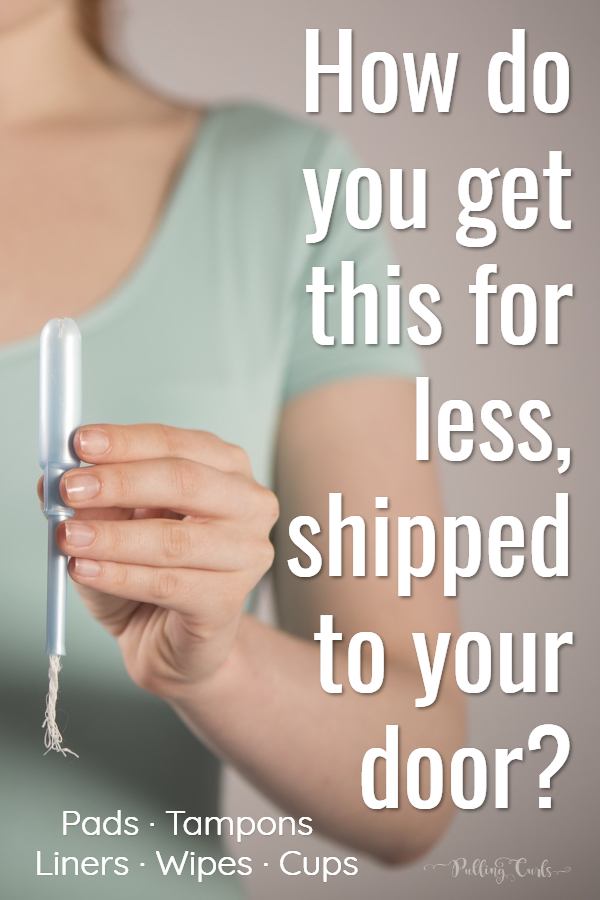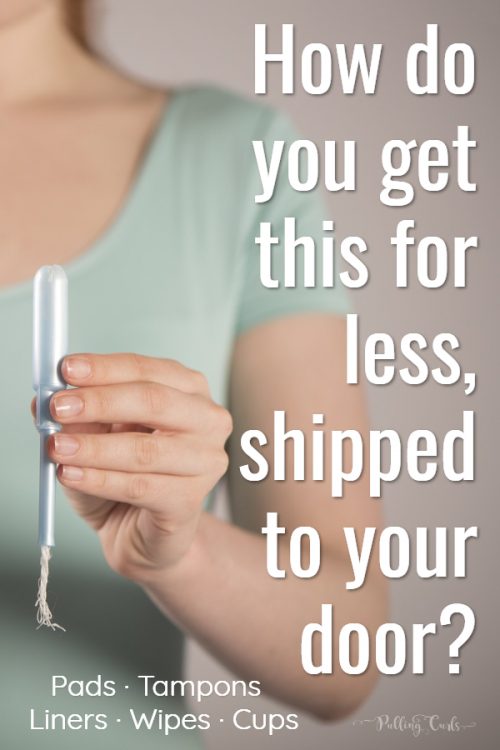 Dollar Maxi Pad Club
The Dollar Maxi Pad Club is just like it sounds.
It doesn't sell a lot — but what it sells are quality.
Pads $1
Tampons $3
Wipes $1
Menstrual Cups $20
Panti Liners $1
Pamper package (my favorite part — like a gift for being a woman)

for a limited time this is only $6

They also have a POSTPARTUM package that is a dream!

But, we all know video speaks louder than my words — so here's my FB live unboxing video. Full disclosure — I was sent these items to show in an unboxing video — because I believe everyone deserves affordable feminine hygeine shipped to their home. 🙂
BTW, interested in buying tampons in bulk << that post has some good ideas (and I'm grateful that's not my problem right now).
Special Sale just for Pulling Curls Readers: Pulling Curls readers can save 10% on their purchase with code PULLINGCURLS!
What do I think?
Now guys — as an L&D nurse I'm a bit of a pad expert.
I love how soft they are. They're super thin and the "sticky" stuff seems really good.
I love, love, love the charcoal strip that eliminates odors.
I think these are just as good (if not better) as you're getting in the store.
After wearing them for a few weeks now (pantiliners) I am in LOVE. I honestly think this is the only brand I'm going to get. They are SO, SO soft and I love the charcoal strip. This stamp of approval doesn't come lightly, but I do plan to get my own boxes from now on!
Who I think Dollar Maxi Pad Club is for:
Newlyweds (see video below)
Girls in the dorm
Busy Moms
Period Newbies
Postpartum moms (postpartum pack right here -- to help with your postpartum recovery!)
Who I think Dollar Maxi Pad club is NOT for:
Anyway -- check them out. I think it is a convenient way to get your good at an awesome price.