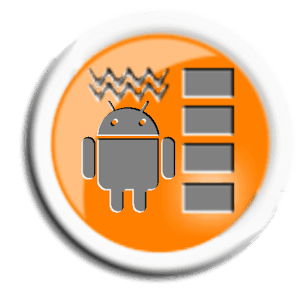 You know the awkard moment.
Somone's cell phone rings in church.
I love it. But, I'm weird like that.
Enter. Sound profile.
Sure, I've had silencing apps before. PLENTY of them. But, they'd always shut up or not work, I was always checking up on them.
Here's what I like about sound profile:
1. I have nights set up so that at night, the sound turns off at 9 pm and it turns back on at 6 (8 on weekends).
2. When the sound goes off for night, I have it go to a black screen, to remind me the sound isn't on. It also reminds me to turn it OFF and go to BED. I need reminders like that. Do you?
3. I downloaded their extender, that allows me to silence depending on where I am at. Hence when I drive to work my wifi, gps, bluetooth and data go off (I can turn them back on if I want — but I like them off so I don't waste battery). When I'm at church it goes completely silent (again, I can turn it back on but I like it all off). On both those occasions, I have the screen set to a new background to remind me that it's on church or work settings. I also have it set to turn to vibrate when I go to school.
4. I also have it on my tablet, and while they don't sync, it was easy to set up. This is only really a problem at church, as my tablet only notifies me when it's on wifi.
5. You can set it to have calls that DO go through. Like, if you only want to get calls from home, you can set it like that.
I think my favorite things are being able to change the background with the sound and it automatically knowing what to do when I'm at school, home, work or church. I wish I was that good. 🙂
My other favorite thing is that it ALWAYS does it. I have yet to have it fail. I'm about 4 weeks along with this guy and I adore it.
This is one in a series of favorite app posts. You can see more here.