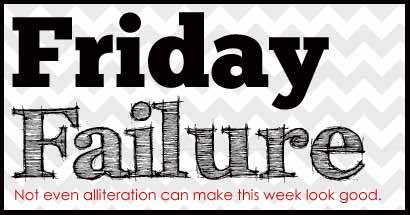 Yuck, what a week. Things just aren't going right. I'm not in my groove or my zone. I don't know what my problem is, but I REALLY am not.
So, here's my problem, valiant Pulling Curls Readers:
I can't figure out after school. I always figured it was because my little one had drove me insane all day while the kids were at school, but now I'm home alone all day but the after school time just kicks my FANNY, and I'm just not doing it as well as I wish I was!
Here's a few problems:
1. 3pm is my body's nap time. Guess what time my kids walk in the door! 3 pm. I once took a statistics class at 3pm and realized I just couldn't do anything hard or things that I need to concentrate on at 3 pm. Turns out, that's almost my hardest time of the day. How can I overcome it?
2. I've been focused outside myself this week. I've helped in every child's classroom/school, I've taken in a meal, it's Halloween and I'm trying to stay on top of that, and my husband is NEVER home, and even when he is — he's distracted and not much help right now. Don't worry, he already got an angry text this morning.
3. I'm not really sure what to DO when they come home. I really need to know what YOU do when they come home? I'm not running endless carpools, I teach our own music lessons and I only have a couple of pick-ups from after school stuff during the week. I tend to just flop on the couch and try to forget I ever had kids, but that doesn't seem to work and my kids just don't do anything. Sure, I made that after school checklist, but my kids will just bold face lie to me that it's all done and go on their merry way. Princess P actually has a fair amount of homework, much of which has to be done daily. I am not a fan of Kindergarten homework, and she is entirely self sufficient in it — if I can just get her buns to stop coloring and get on her homework.
Ok, I know you're reading this, and it's time to help me out:
1. What do you do after school? Even just a few helpful tips that you think have helped you — I'd love to know them! Do you sit at the table with them? Do you help for a few minutes and then wander off? HELP ME!!!
2. What do you do about liars in your house? My kids still have absolutely no qualms with just lying to me and then walking away. I catch them and they try to weasel out of it but I'm spending hours and HOURS talking about Jesus and taking them to church — and they all just lie. All of them, the littlest one has learned well from the older brothers.
Spill it, help me!
I finally figured it out, somewhat, and blogged about our new after school routine!