I was just kind of be-moaning the fact that we were a little over gingerbread houses at our house. The kids mostly just want to eat candy, not decorate with it (Princess P still would decorate anything, I was mostly thinking of my older 2). Then, I had the genius idea of using candy that could be crafted into more than just what it was to being with.
In walks Airheads.Airheads asked me to write this post and sponsored it. All ideas are very fun and 100% my own!
Airheads asked me to write this post and sponsored it. All ideas are very fun and 100% my own!
Oh man, give me Airheads any day over saltwater or other types of taffy. It's just good, solid, and fruity. Super fruity. Big fan. Drew and I used to love to get a bunch on road trips. The warmth of the sun makes them just melty enough to be extra enjoyable. But I digress….
Let's get down to business here. Time to put on my contractor hat. And by my — I mean my husband's, because I am the one taking the pictures here. He is helping Princess P build her dream home. 🙂
We actually used canned frosting (we had some old stuff that needed to be used up). We added 1-2 cups of powdered sugar to it in the mixer to make it a stiffer consistency. I would NOT use regular store bought frosting.
We covered some cardboard in tin foil.
And we built us some walls.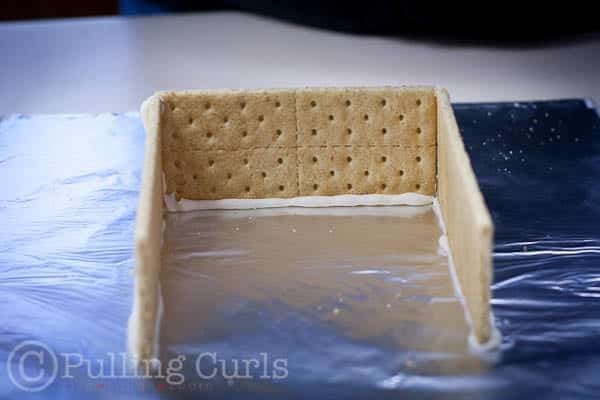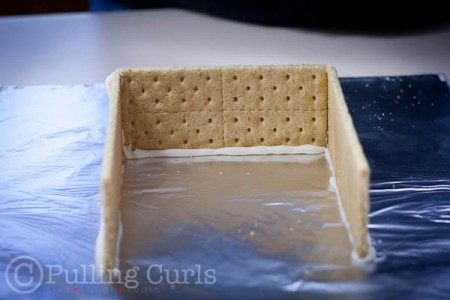 Icing on the bottom of each wall and then on the sides. Just like a gingerbread mason!
And why — yes — I'm using graham crackers…. because I still wanted it to be fun.
And me baking gingerbread isn't fun. True story.
Drew had the great idea of scoring the gingerbread to create something to lay the roof on. If you try to "chop" it — it will just break. So just score it a few times until it breaks on it's own! I've also seen people use an old small milk carton in the middle of the house to give it some support.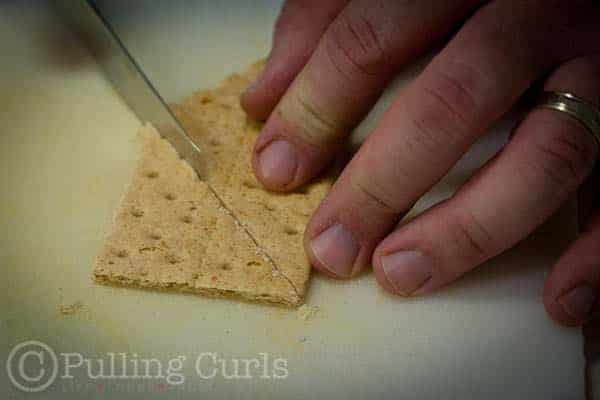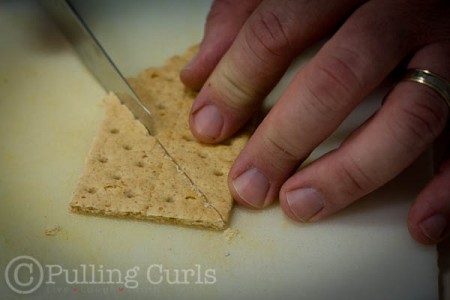 I put the icing in a Ziploc freezer bag to squirt it on. Easy, peasy — throw it away! Just be sure to only cut the tip to what you need.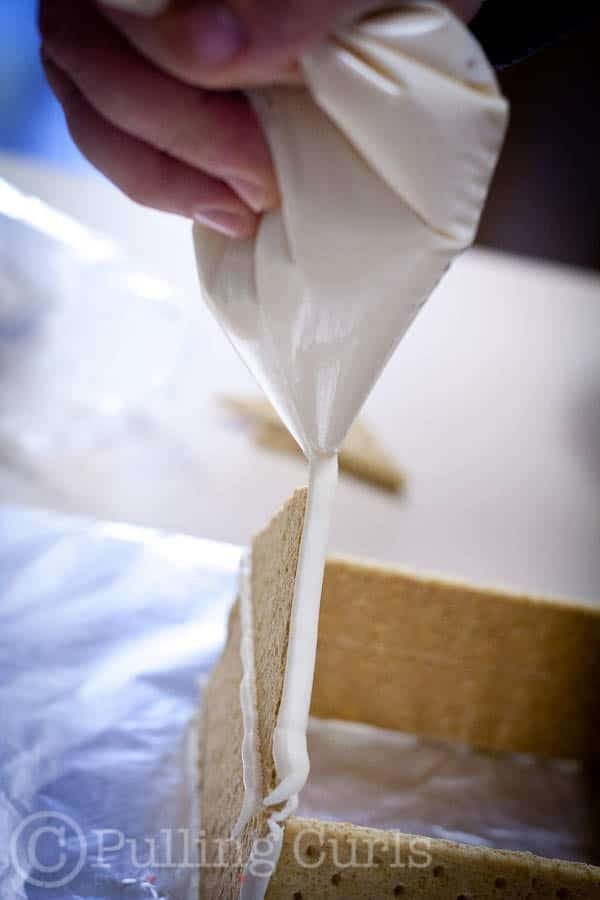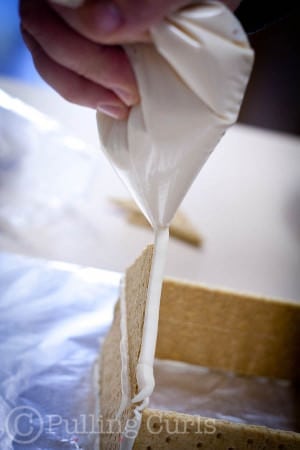 And lay on the roof.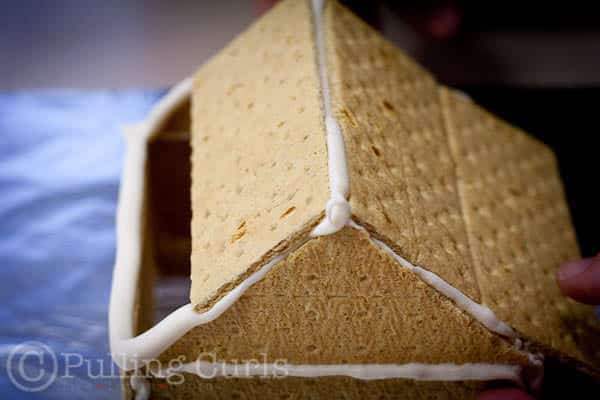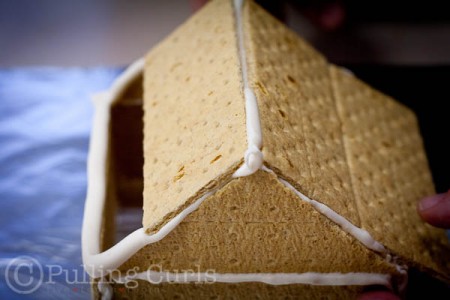 Now it's time to bring on the candy! Airheads has a great variety to use on your house. I found the best selection at my local drugstore.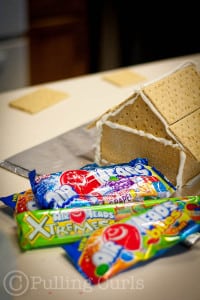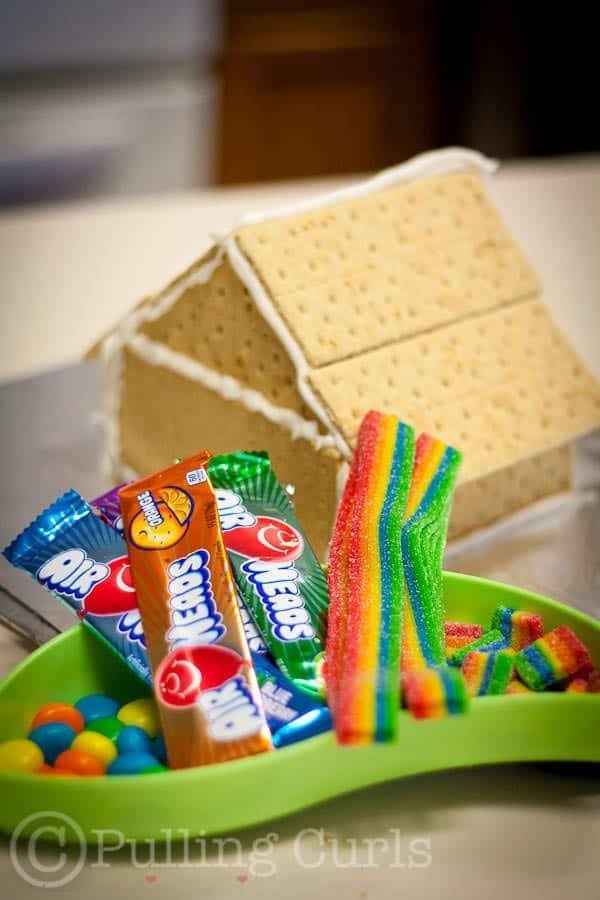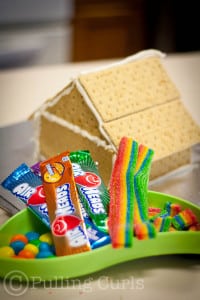 Some of the Airheads I put in the microwave to soften them a bit (just 5-10 seconds). It makes them super moldable (great for older kids with big ideas!). Just put them on wax paper so they don't stick!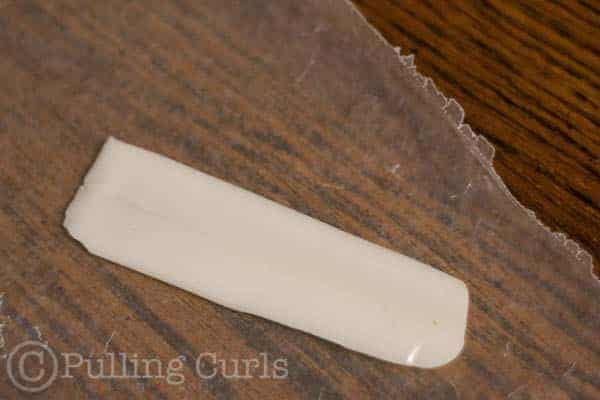 We even used some playdough tools to help press it out. We took 2 Airheads and pushed them together and then rolled them…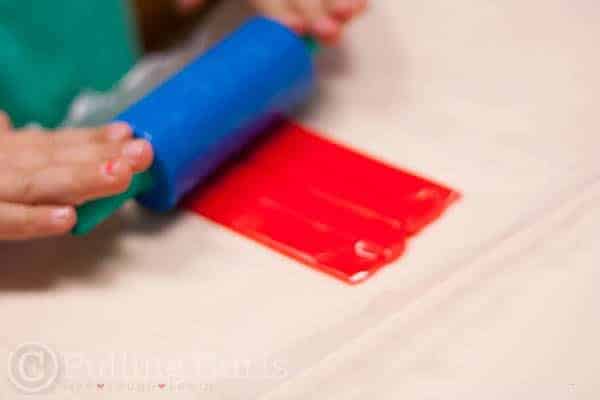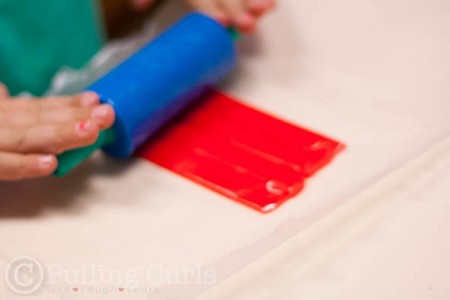 Then, we used a cookie cutter to cut it out — and put it on the front.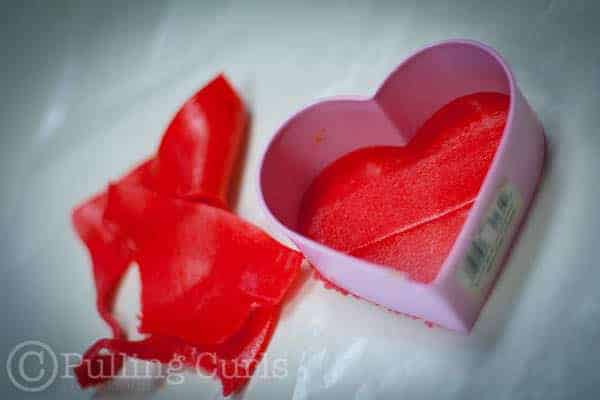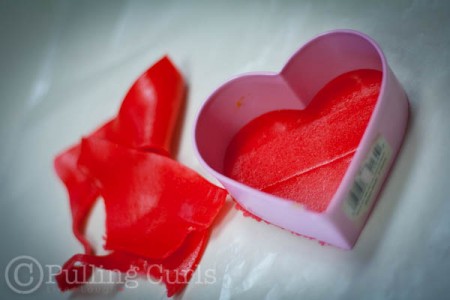 Use scissors to cut the long strips to fit.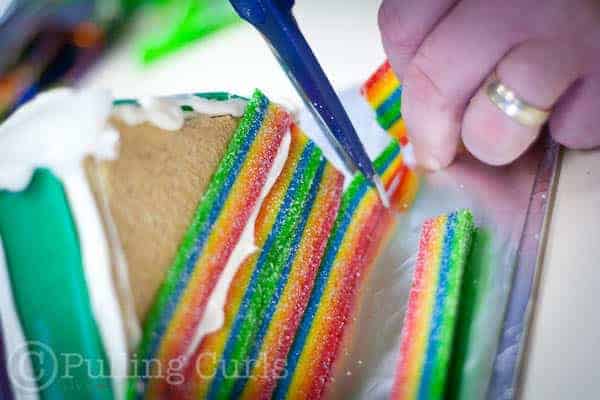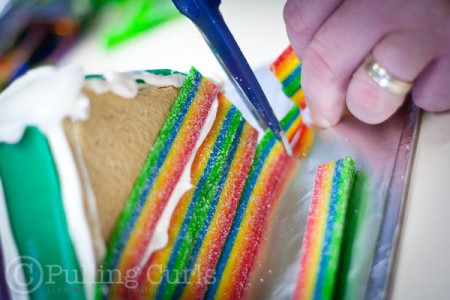 You can use a pizza cutter to cut strips too!
Using these kinds of tools and the freezer bag make it so easy for kids to build the house themselves!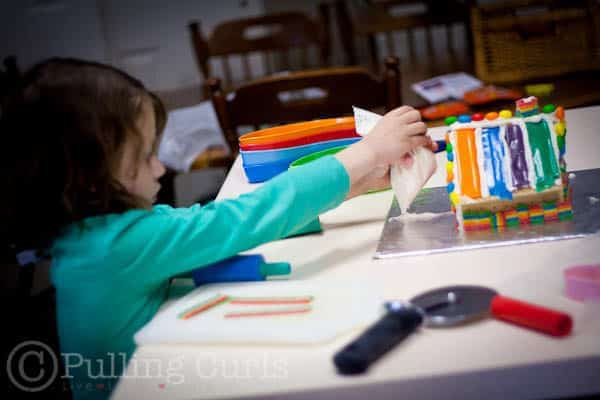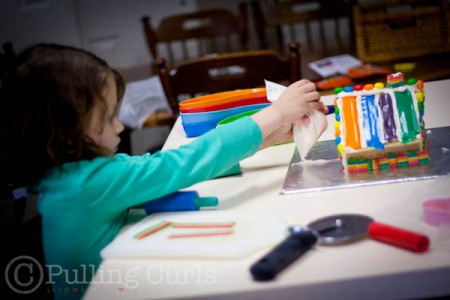 Check out the finished product. I feel like it looks like where Rainbow Brite lives.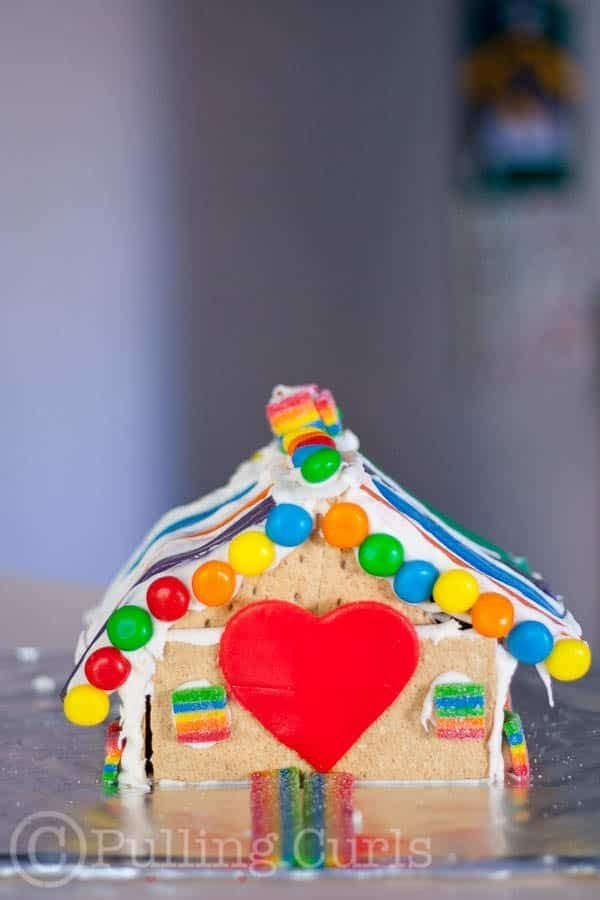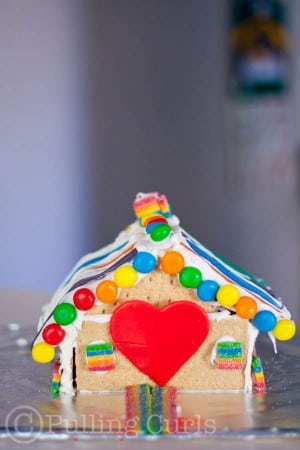 I love the roof-line. And I'm a huge fan of the chimney — way cute, right! That's made from Airheads Xtreme Bites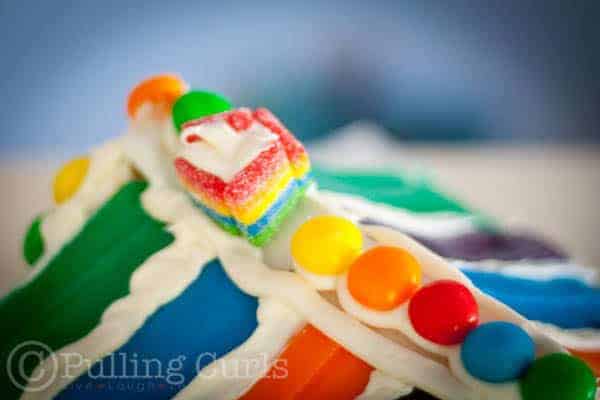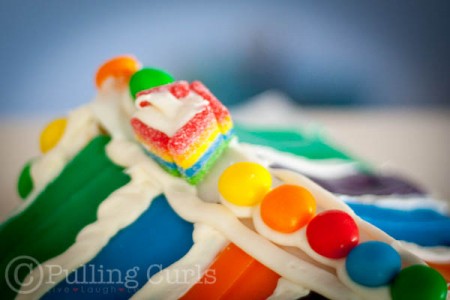 Airheads come in so many fun colors and textures it made it REALLY fun to figure out how to use them. We used the Airheads Xtremes for siding and I think there would be SO many ways to use the bars to make whatever you want.
I think that sometimes our traditions no longer really serve us. We had done the gingerbread house kits for so long that we needed something new and something we could get a little more creative with. Airheads were just the ticket!
For more fun ideas on how to craft with Airheads visit and follow them on Facebook. To learn more about Airheads candy visit Facebook (at this writing they have the cutest little snowmen on their front page) and follow them on Facebook, Twitter, Instagram, and YouTube!"
Big thanks to Airheads for sponsoring this super fun craft! I hope your family makes time to get crafty this holiday season!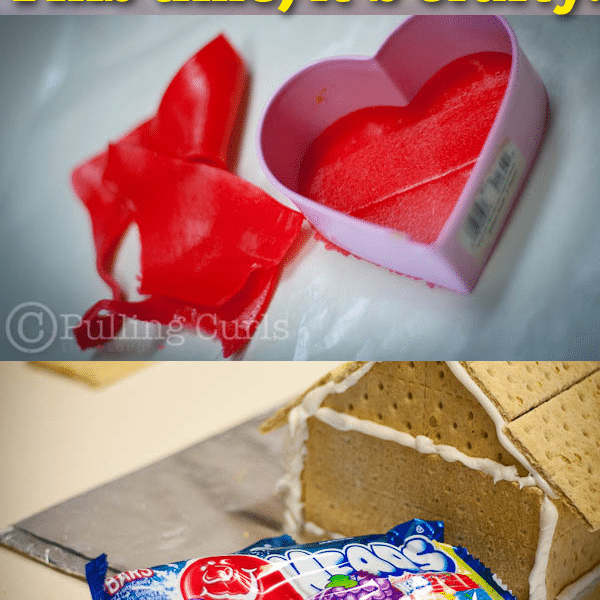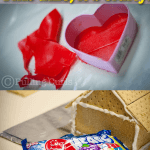 GINGERBREAD OUTTAKE:
Let's not fool you into thinking it's all perfection around here. I walked a few minutes later into the kitchen after taking all the pictures to find this: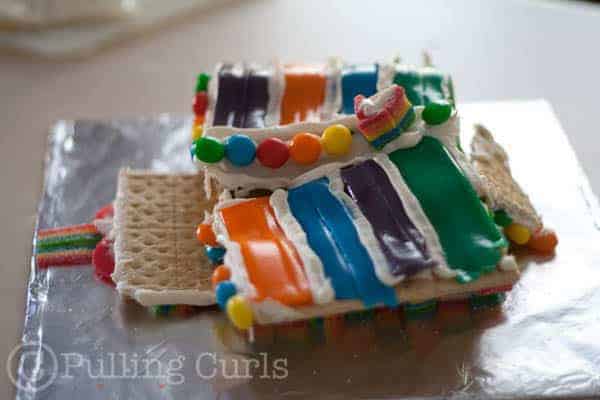 Me thinks a child may have gotten a little greedy….. and "the walls came a tumblin' down"…. haha!