The LDS church is really big into indexing. In fact, indexing is only its current name. My grandma used to go to the church and spend hours going through Microfiche and that was called extraction (but didn't involve any teeth). In fact, she did so much I'm pretty sure I'm off the hook. 🙂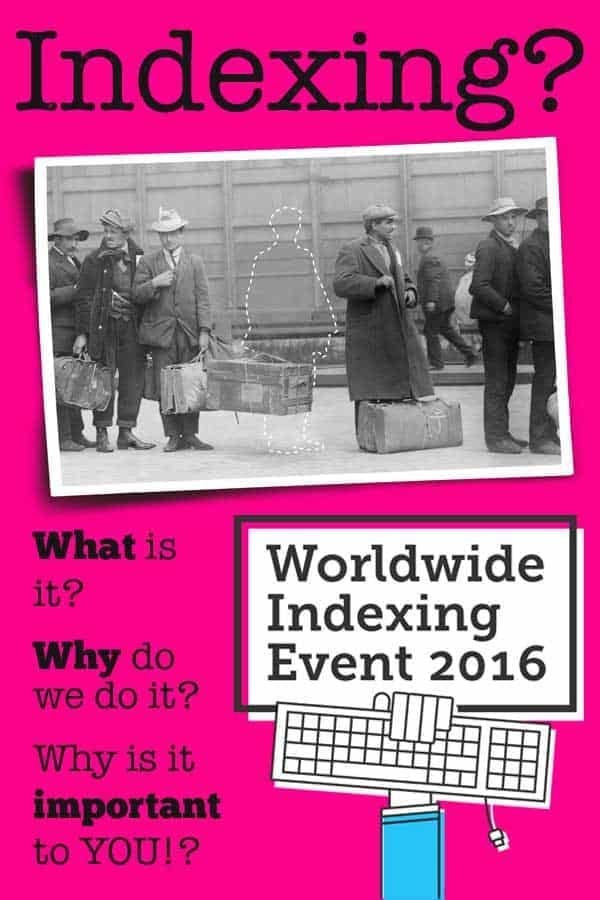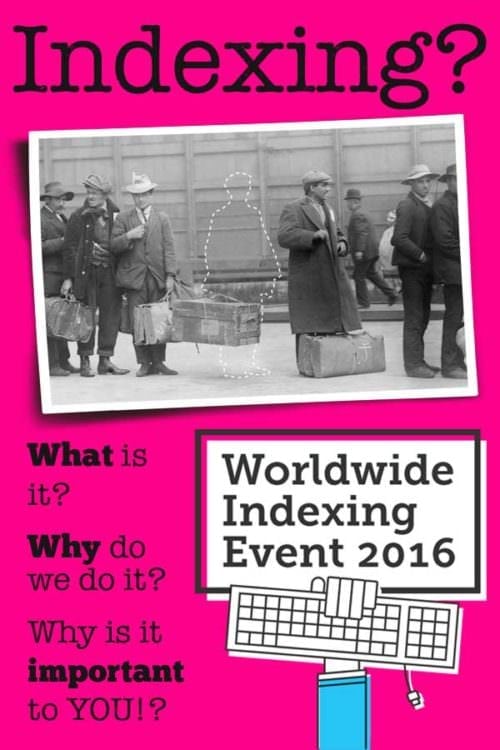 Which is why, Mr Pulling Curls wrote us a handy dandy guide to indexing — what it is, why we do it and why it's important. Take it away Mr E. 🙂
---
What on earth is indexing? Why is it such a big project for geneologists and family historians? What's the big deal?
Indexing is the process of transferring data collected over recorded history in censuses, marriage and religious records, death and burial records from paper or microfiche sources to digital databases. If it were possible to see the massive amount of indexing needed, the virtual black hole of information would be a daunting task even for several organizations to tackle. Literally thousands of years of records exist in many different languages, dialects, and penmanship styles.
Thankfully, indexing as an example of crowd-sourcing, that almost anybody can volunteer to do a small chunk here and there. By breaking it up into bite-sized pieces and getting millions of people involved, small amounts of work can snowball into massive results.
So why is this important? For Latter-day Saints, indexing projects make it possible to find verified sources of ancestors in their homelands and link important life records to the histories we have. It also makes it possible to have accurate information to provide, by proxy, religious ordinances to ancestors who never had the chance while living.
For those who are not Latter-day Saints, indexing provides the benefit of knowing accurately where we came from and what kind of events and lives the many generations who came before us lived and get to know how we got here. In our family history, we can find stories of hope, courage, humor, love, scandal, and humanity. Indexing helps open the doors by unlocking verifiable documentation of major life events and confirming locations of those people who lived those stories.
In short, indexing is a crowd-sourcing effort to mine data from paper and microfiche records to create a searchable online database for all.
It's a huge effort, broken into bite-sized chunks for volunteers and professional genealogists…by small and simple things great things come to pass.
---
So, there you have it, indexing 101. I'm sad to say I doubt my grandma did enough for me. I have done a bit of indexing and it was interesting. I might try it again one of these days! — Hilary