This is a sponsored post by the people at The Trip Clip, all opinions and writings are my own.
Did you read my After School Checklist and think, that's nice…. but your kids would just lose or it or it would never work. I will admit ours is laminated on our fridge, but doesn't get used as much as I'd like it to be.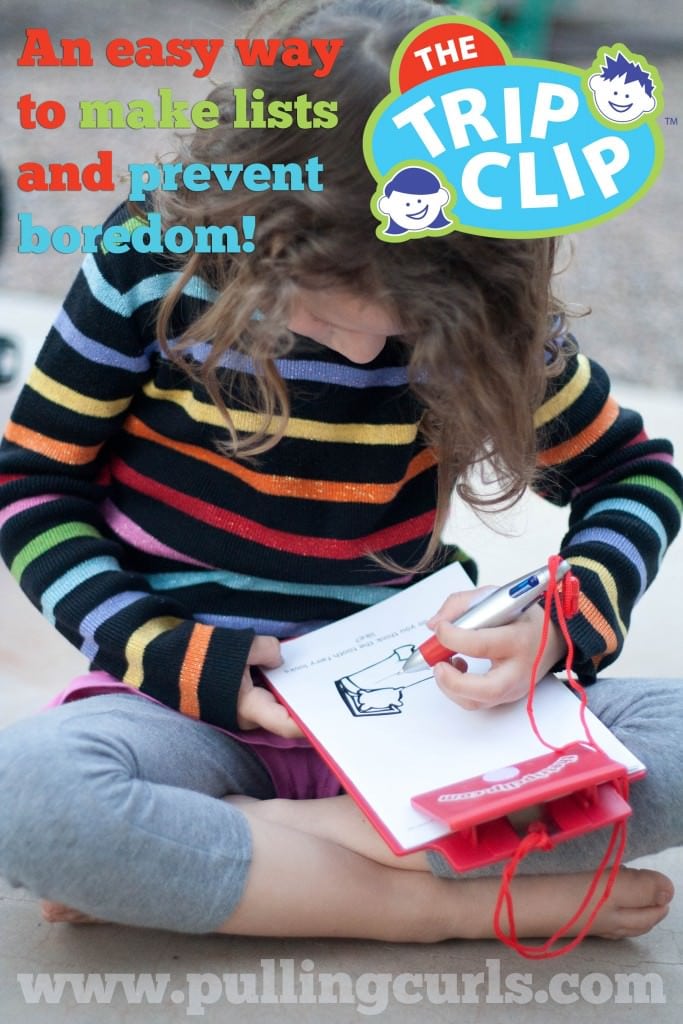 Enter the Trip Clip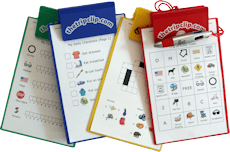 You can make your own lists, of things you want done, and put them on your very own tiny clipboard that is kid sized. Print as many as you need, use them day after day (or laminate and use a wipe-off marker). She has words as well as visuals to use with the list.
Beyond chore/job lists, the trip clip has a lot of other REALLY cool things.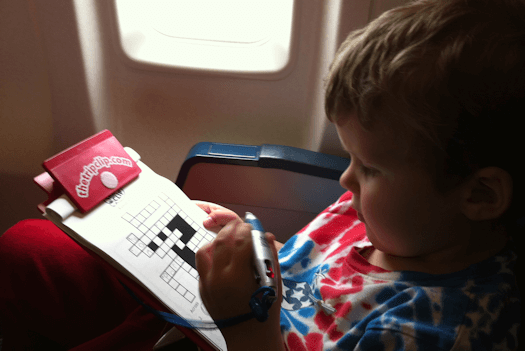 Things like car games, make a grocery list for your child to take the store, puzzles (including math problems), and even drawing activities. There are TONS to print (fyi, I'd much rather buy the full activities than just 5 — you'll want them all). I was, at first, worried my 11 year old wouldn't find anything, but he will LOVE playing the licence plate game on our next trip, there's crossword puzzles and secret messages. Plus, the games have lots of different options for MANY printables (like, the crossword puzzle looks to have about 20 different puzzles). I think she's even adding more all the time!
I don't normally do product reviews or endorse anything in particular but I ended-up REALLY thinking these were well made and will get a great deal of use. I thought they were super sturdy, the pen is easy for small hands to grasp and my daughter is THRILLED with it. I'm going to print out morning and afternoon checklists as soon as I'm done with this post. Go check them out! Let The Trip Clip make a chore chart for your kids!
The Good people at trip clip have offered to giveaway a full bundle here on Pulling Curls. The giveaway will run through March 17, to give a full month for people to enter. It's very generous of them. Enter below.
The giveaway is open to people worldwide! You are required to subscribe to my newsletter to enter. The winner will be notified by me, and asked for their address and choice of clipboard color. You'll have 48 hours to respond before I have to pick a new winner, good luck!
I was provided the product and a small reimbursement for my time for writing the post.  You can read my full disclosure here.