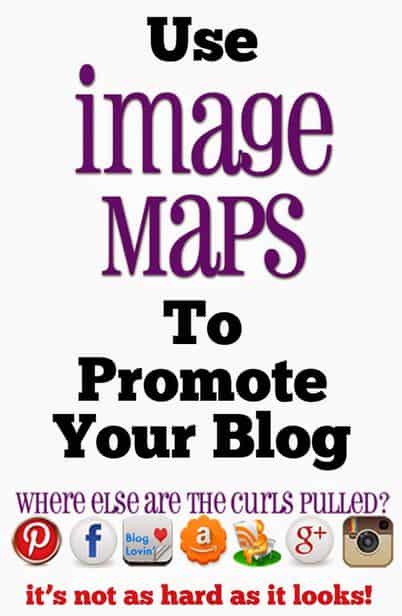 It just took me 3 hours to make that little goodie over there on the right. That's right, this one:

I wanted a customized social media picture, where if you hover over the icons it will take you to my various platforms.
And it really wasn't that hard. You do need some very basic photo editing skills, and enjoy wasting time picking your favorite icons. 🙂
So, I first made a 400X100 canvas in photoshop
I typed what I wanted, and then left room for my icons.
There are SO many cute icons out there! I found mine here.
Be careful of licensing and linkbacks and that sort of things. Credit where credit is due!
Upload your picture to your favorite hosting site (I used photobucket because it is SO easy to get the links! — imagemap will host yours for 24 hours, but it's easier to get the code if you host it somewhere else first — which, I found out the hard way)
Then, go to Image Map Tool (SO darn handy, I love the internet!). Plug in the link for your photo, and then follow the instructions to add the links. For mine, I just used rectangles around each icon and added my own links. I would recommend initally opening up all your social media home pages, so it's easy to get the links.
Then, right click to "get the code" and paste it where you want on your blog.
Easy as pie, and it looks adorable, don't you think?
**I made my bloglovin' icon as I couldn't find anything that fit my scheme.