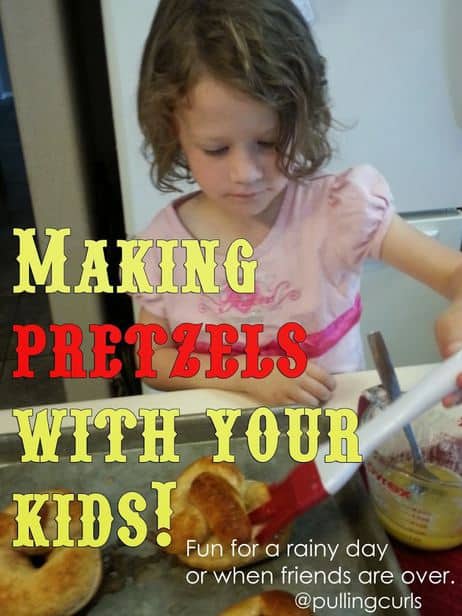 Since Princess P was 3 we have been making pretzels with a friend or two on her birthday. It is a GREAT activity to do with kids. Prior to now, I've just let them make whatever they wanted, then we bake it and call it a pretzel — but this time we wanted to try the real deal — homemade pretzels. I got the idea from Pinterest. There's lots of pretzel posts on there. I always lust after them when I'm at the mall, so Pinterest just made me wish for them even harder. Turns out, they're not hard to make at all! Making pretzels with kids is fun!
We used this recipe from All Recipes. If you remember, I trust AllRecipes for basic recipes more than Pinterest. If you have a favorite pretzel recipe — link it below!
That recipe has it done by hand, but I just did it in my mixer. I had some whole wheat flour mixed in with my white flour from my last bread making episode. They turned out fine (but I wouldn't use a whole lot of whole wheat in these). I mixed it for about 4 minutes once all the ingredients were in.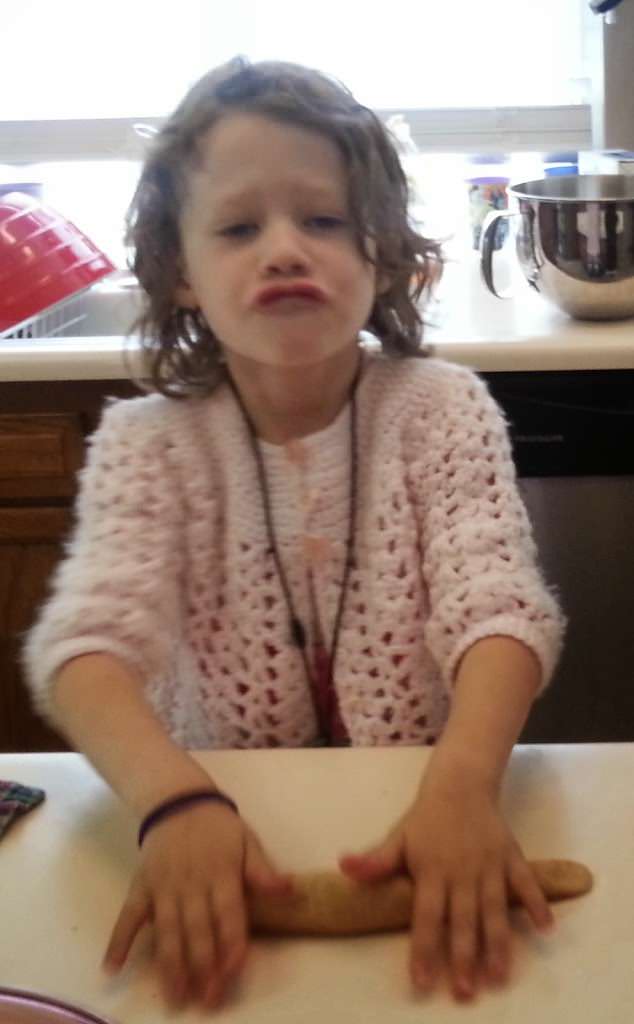 Then the dough rose. Our friend Pem came over. She and P are BEST friends… and I mean BEST friends. They hugged for about half an hour, and then we were ready to roll out our pretzels (after you knead the dough it needs to rise for an hour). You can tell from this photo that took a lot of concentration. We flipped them into pretzel shapes and dipped it in a warm baking soda/water bath (I microwaved it all for about 2 minutes — I didn't want it to be too hot for the girls not to be able to do it.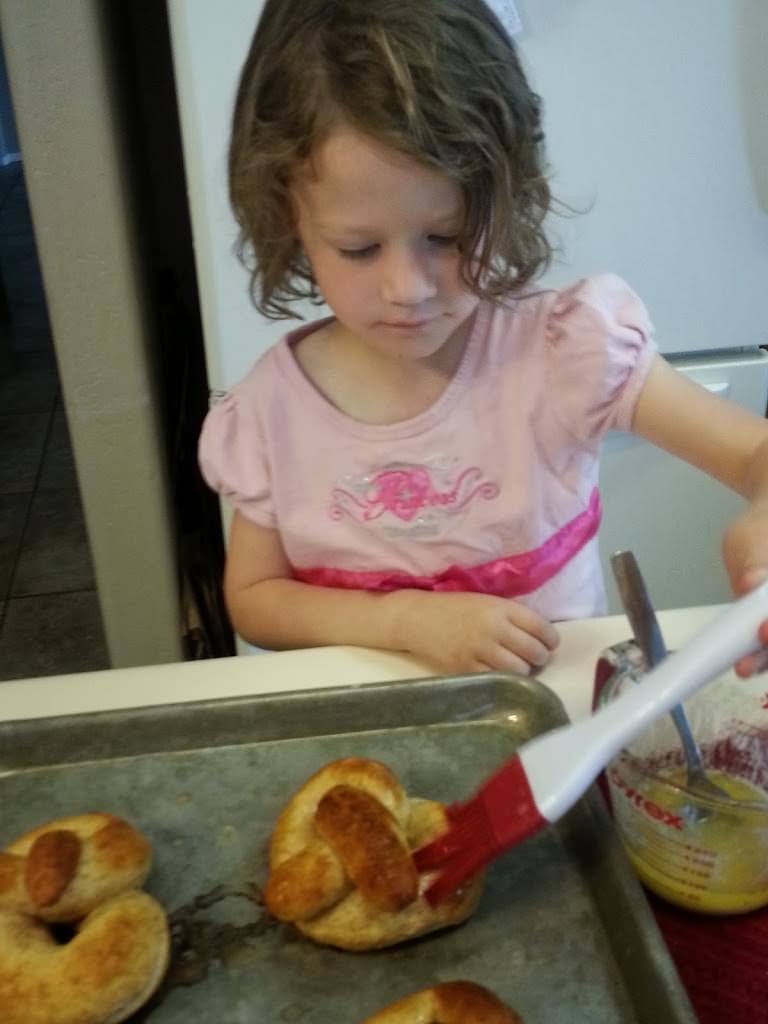 I sprinkled a little bit of salt onto them, and into the oven they went! the best part, these don't take long to cook. Only 8 minutes. Then, it was time for a brush of butter, and topped with either cinnamon sugar or garlic salt/Parmesan cheese. I melted a whole stick, which was probably over-kill, but that allowed me to do a second layer on the cinnamon ones. Cinnamon sugar and butter. I'm pretty sure that's how the Celestial Kingdom will be built!
My house smelled like I was Auntie Annie. Boy oh boy were they good! Here is our finished product. I think, if I do parmesan next time (they all liked Cinnamon more) I'd just do garlic powder, they were a little too salty with garlic salt.
Otherwise, way easy! I bet we'll do it again soon (mostly becuase I bet when her brothers come home they're going to be jealous!