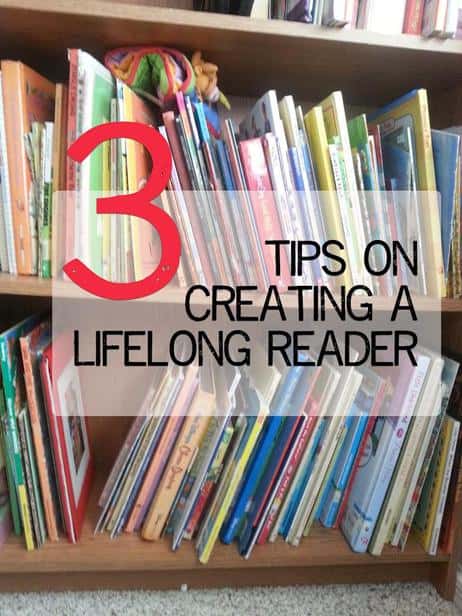 My kids love to read. Me, not so much. I kind of faded in high school and college made me hate reading with a passion. I think I literally took a full year off reading anything other then magazines. I was just so tired of WORDS. Anyway, I have come up with 3 things that I think have produced lifelong readers in my kids.
1. Library. Library, library, library. Every 3 weeks (or whatever works for you), put it on your calendar. Make sure you go. Will you love it? Not likely. Figure out how many books you can reasonably allow them to get and then go for it. Make sure you include non fictions in their reading too!
2. Read to them. Reading is a basic part of our daily routine from about 1 year of age on. They know that nap/bedtime comes after they read. The end. There is no easier way to spend time with your kids then to read to them. Start early, keep it going. I actually read Farmer Boy to my boys over last summer. I can't say they were thrilled with it, but I would REALLY like to get a book that we could all read together and enjoy!
3. Encorporate into your day. My kids forego naptimes at about 3, but they still have quiet time that is about an hour of JUST books. We have a LOT of books at our house, probably about 10 shelves so that helps, besides what we get at the library. Have your kids around books. They will open then and devour them. Goodwill is a great place to get books. There's still plenty of use out of a used book.
If your child suffers from a lack of reading, or enjoying reading, I really think these 3 things will help them. There is always SOMETHING at the library that they will enjoy. Let them pick it. They can have ANY book there, it's like going to the store without having to pay! Befriend the librarian, tell them what your child likes and I bet they can find a book for them.
Reading. It's what productive humans do. I must say I tend to fall asleep reading now, but I read a LOT at work, I have to read for PTO and I'm constantly reading to make myself a better person. Your kids will thank you for it.
The end. 🙂
Check out my other reading steps:
[pt_view id="53a410496c"]