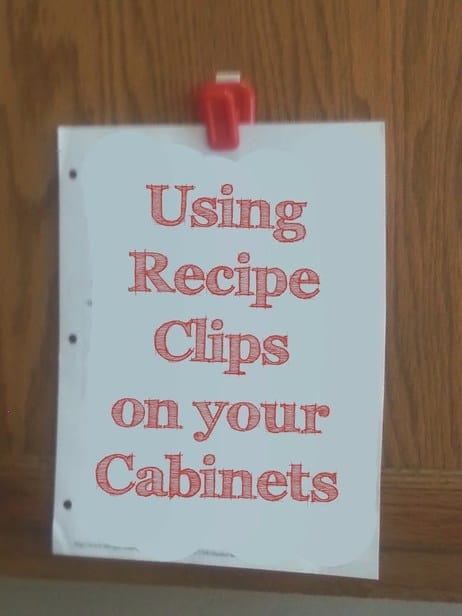 Do you hate having a recipe book taking up space on your counter where you could be putting ingredients?
I bought a GREAT recipe book holder when we were in CA. At the time I used a lot of cookbooks (I love Desperation Dinners!), but now I have most of my favorites in a recipe binder and I pull them out of there one at a time to make.
Now I just had this one sheet of paper and that old recipe book wasn't working for me.
And then I remembered the friend of homeowners everywhere.
Command hooks.
Hello comand hooks, you come off so nicely without leaving any residue or markings… I love you so.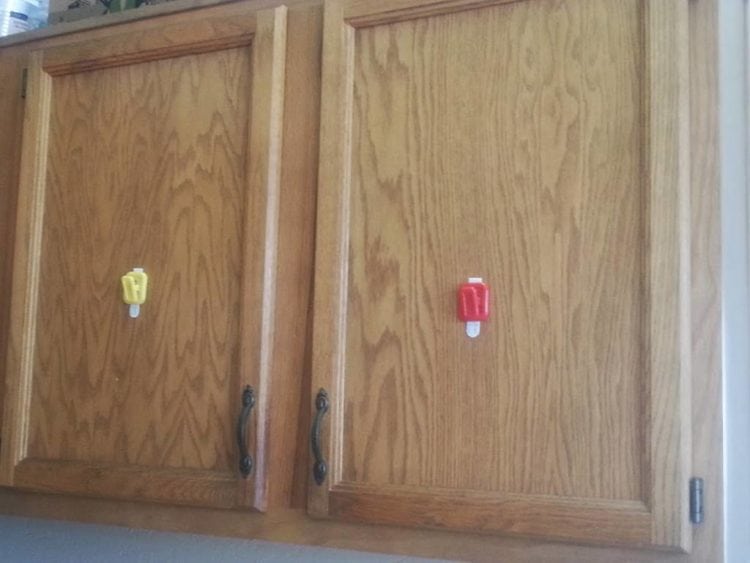 I went to the dollar store and goot some little clips, and then used my command hooks to attach them at eye level on the cabinets. I sometimes use the clips to put up love notes instead of recipes — I have few of them up around my kitchen. I have one area where I do most of my mixing (shockingly, because it's by my mixer) so there's a couple there, and then there's a couple by my stove. They are handy as all get out.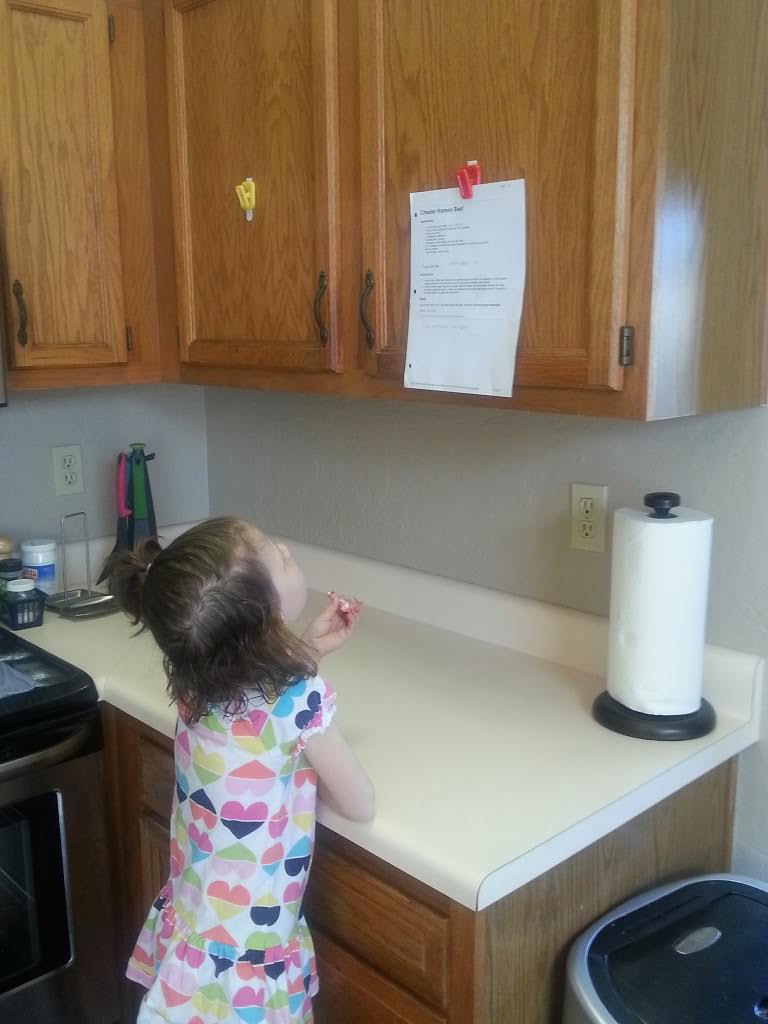 My slave labor figuring out
our next meal.
Would I do this if I had a super high end designer kitchen? Possibly. You could always paint some clips the color of your cabinets so they blend in. Mine are just plastic dollar store hooks, and either way, our friend command hooks will allow me to remove them when I'm done with them.
This post is part of my organized home series.
Where do you put your recipe when you cook? Do you have better ideas? I'm all ears!