You know you've been there.
The kids are BEGGING to get some kitschy souvenir in the souvenir shop and you're just wanting to sit down and sleep.
I felt that a lot this summer.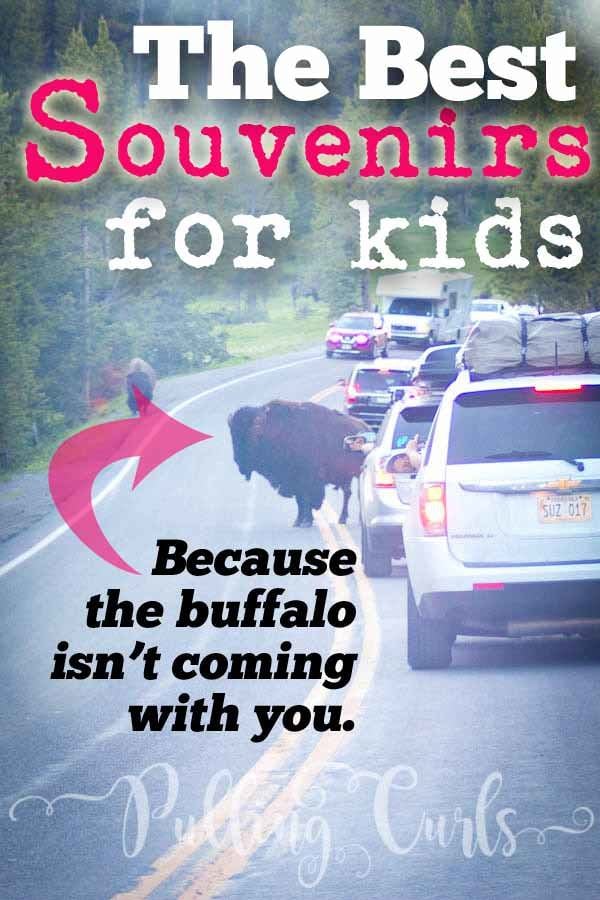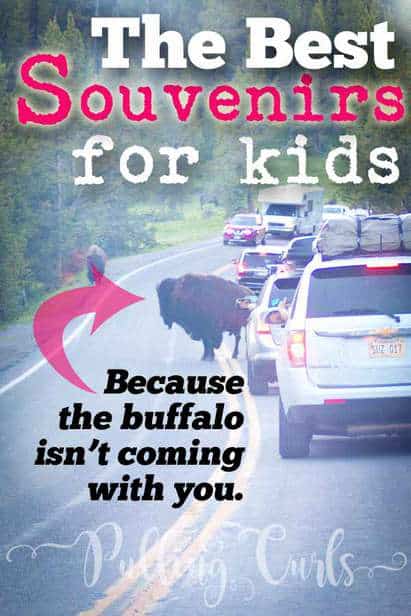 This post is sponsored by My Postcard — but all ideas and opinions are my own.
I've found a few ways to get souvenirs that are a bit more meaningful, useful and fun in the long term.
(stay tuned for a way to get a FREE souvenir on your next trip)
And don't miss my whole post all about Family Vacation Ideas for your next trip!
Have your kids use their own money. Usually, that isn't a lot of money. So, that helps tame down the souvenir shop requests. It also makes them more realistic about what they can afford without you having to step in. I usually make a google keep note of how much money each kid starts out with when we leave and subtract as we go along
Find things that can be useful on the trip. Sometimes a puzzle book or a good car toy can be a real help on a trip!
Find things they need anyway. If your kid wants a shirt, and they need a shirt — that's a win/win (unless the shirt is super expensive).
Things that are free. Taking rubbings or photos can be awesome souvenirs for your kids. All of ours have some ability to take photos on some device now, and that really helps when I say they don't need anything because they'll always have their photos.
Send something home (or to Grandma).
I just found an awesome new service called MyPostcard. The idea is that you can use photos, make a postcard or greeting card and send it home/to a family member while you're on your trip! I think this is a GREAT idea (and it can save you from the lame gift shop)!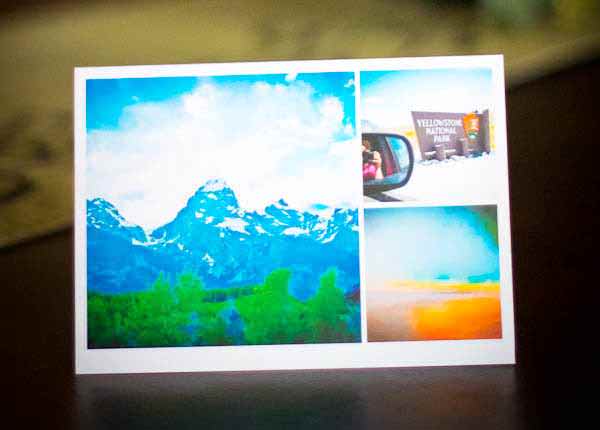 I also found that the greeting card had a good amount of space to write in.
I would encourage kids to maybe write the card in advance (something to do in the car) and then you could put it on the card together and send it. The price is SUPER reasonable and I think it would end up making a GREAT book when you put them all together.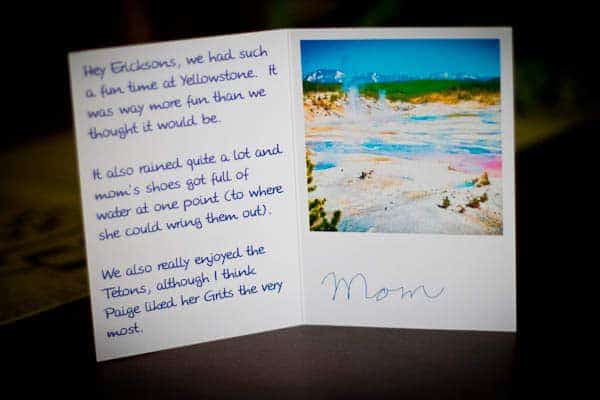 We had that epically long Yellowstone trip this past summer, and it would have been fun to do one for each destination. Kids are able to pick their own pictures and write the text JUST as it happened, instead of six months later when you think it might be smart.
Plus, send another one to Grandma to earn some serious grandma-points!
You can use any of your basic social media accounts to get the pictures (awesome when you're on vacation). I used Instagram pictures for mine.
You can use the apps, or the desktop (the app is SUPER easy to use — which is awesome when you're on vacation!)
I don't know about you guys — but I so rarely end up printing photo anymore… and this is something you could do from your hotel room!
The quality of the card and teh picture print is GREAT. I was really impressed by it (great weight of cardstock).
There is both a postcard option or a greeting card type option (which is what I tried) — it would be fun to let your kids journal what's going on and do the whole thing on their own.
You can do one picture, or multiple pictures.
And again, you can easily upload them from your phone!
---
Other ideas would be to send a card to a family member that is sick. It would be easy to turn kid's art into a greeting card by taking a photo of it and putting it on the card. The price is a lot cheaper than most other places who do something like that.
Special Bonus:
And, the best news is that you can get a TOTALLY free card from them by using code PULLINGCURLS at checkout. You don't need to put a credit card in or anything. SO, give it a try and see what you think! I bet you'll be hooked and use it for all your vacations coming up!
Let me know what you think of it!
[pt_view id="672b576eab"]