I was confused when I moved here. How does one water? We used to just turn our water off in CA, and obviously in other parts their watering is buried under a TON of snow… but not here. We do have to water.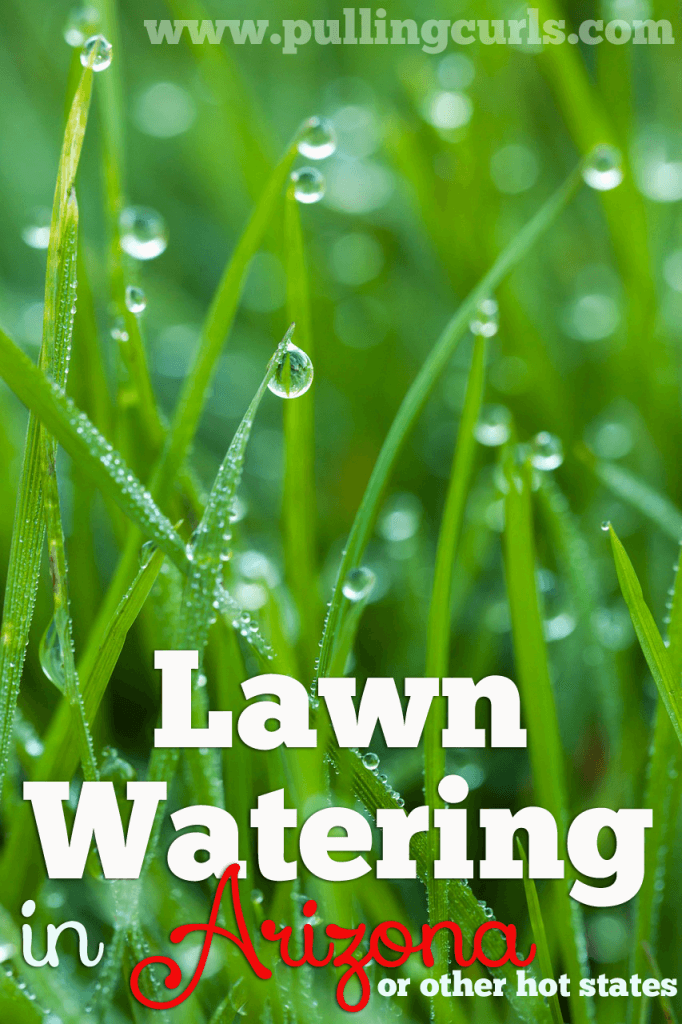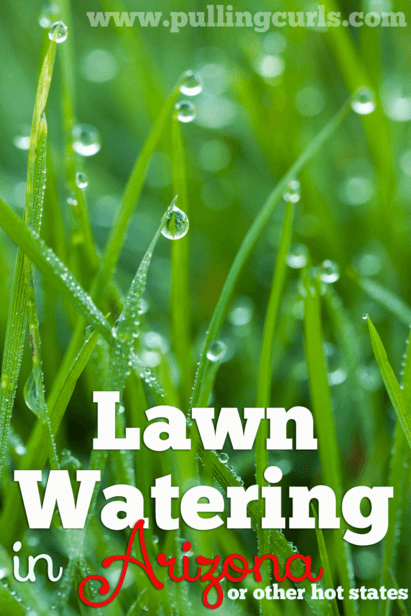 I found a great little guide, here. I adjusted it as you see here:
January Every 14 days (because in the winter we have rye grass, our Bermuda grass pretty well dies)
February 10 days
March 7 days
April 4 days
May 4 days (at this point my rye is dying, so I water to grow the Bermuda)
June 3 days
July 3 days
August 4 days
September 4 days
October 3 days (I seed my rye grass in October, so often this is 3 times daily for a week or so)
November 14 days
December 14 days
To figure out how long to water, I took a couple of tuna fish cans out and figured out how long it would take to fill those about half full and that is my number. There is a larger explanation on the front of that page, but it seemed to detailed for me, but the tuna fish can gave me a broad idea of how much water was landing on the grass (I stuck the tun fish in the middle in a place that seemed to be a good average of how much water was getting to the blades).
Mine waters 20 and 25 minutes per the valve that's on. I found that somehow the edges just doesn't water as well, so they get an extra 5 minutes. I think part of our sprinkler system was an afterthought, so I would just adjust as you see fit. I also try to keep an eye on it (the 2nd story is good for this as you get a broad picture as to how green it is overall).
Anyway, sprinkler systems. Maybe I should get a job in them….