We can't call it Black Friday if all the main sales are on Thursday.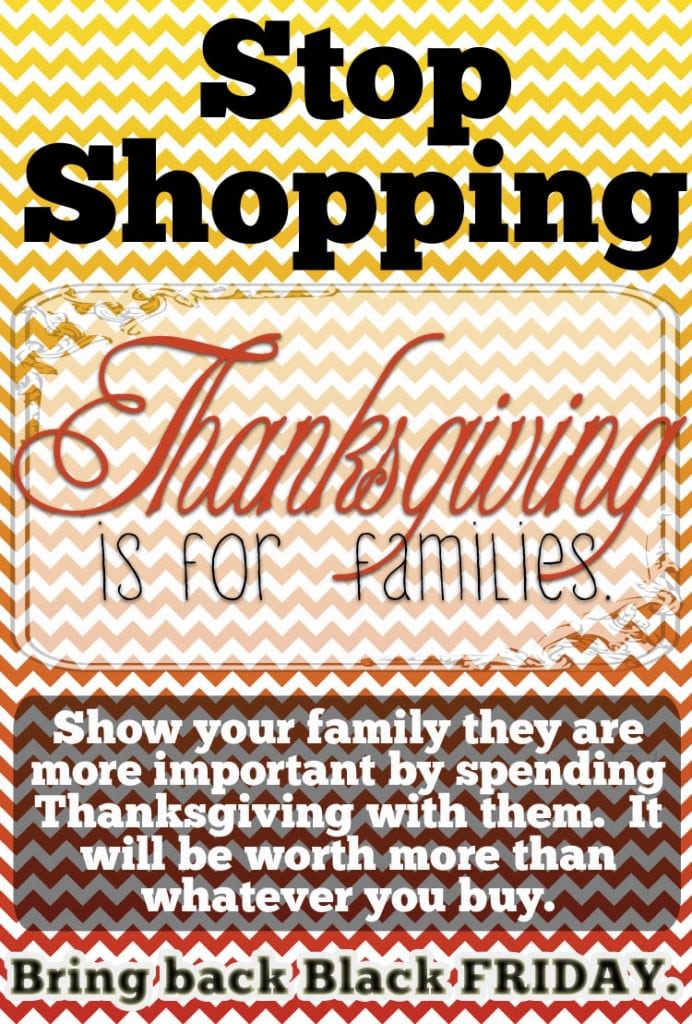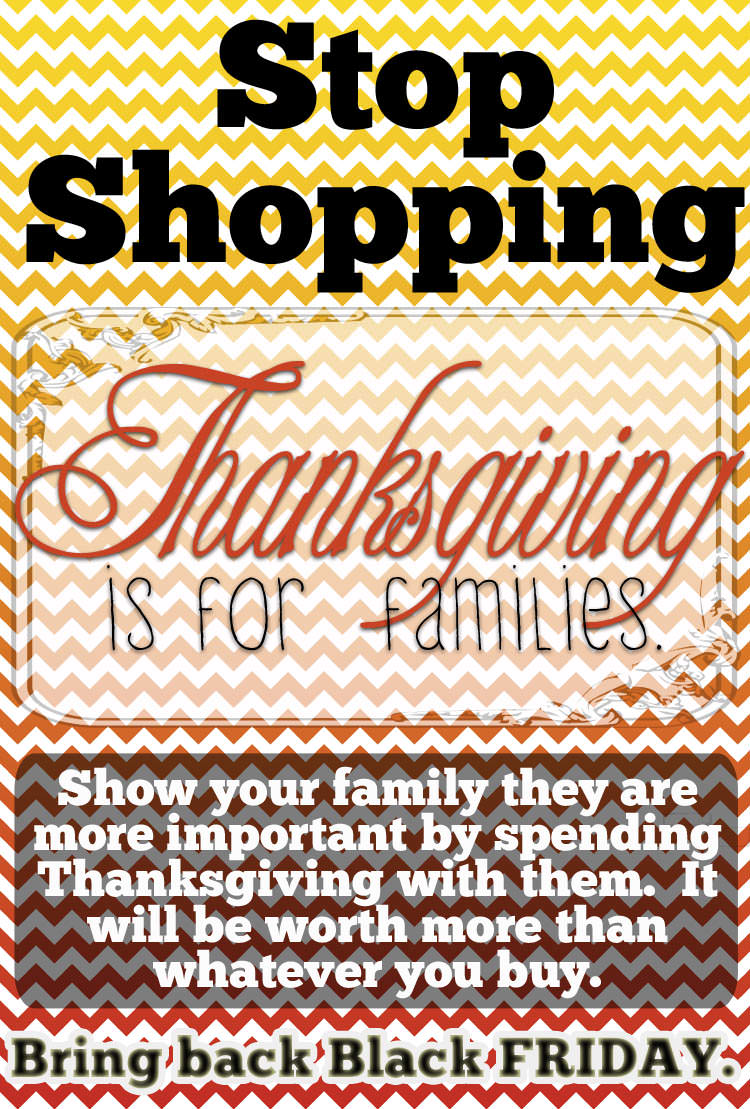 Hi, I'm Hilary and I've worked a major holiday every year since 1997. I am a nurse, it's part of the gig and I go with it. I know babies don't just stop because it's Christmas. In fact, this year I am working Christmas. Aren't you glad that hospitals are open on Christmas?
I think most people are.
But stores. They just don't need to be open on Thanksgiving.
But the creep has started, something that started as a joke has just moved up and up until it is smack dab on the day where
we. give. thanks.
Sure, move up the dinner, get ready to shop in the evening, but why?
Can't we give out family ONE day? Can't we give other people's family ONE. DAY?
I have to work. I know it, we make the best of it, I do get paid time and a half but it's hard.
They don't have to work. No one dies, sales start a few hours later and everyone enjoys a little peace with their family.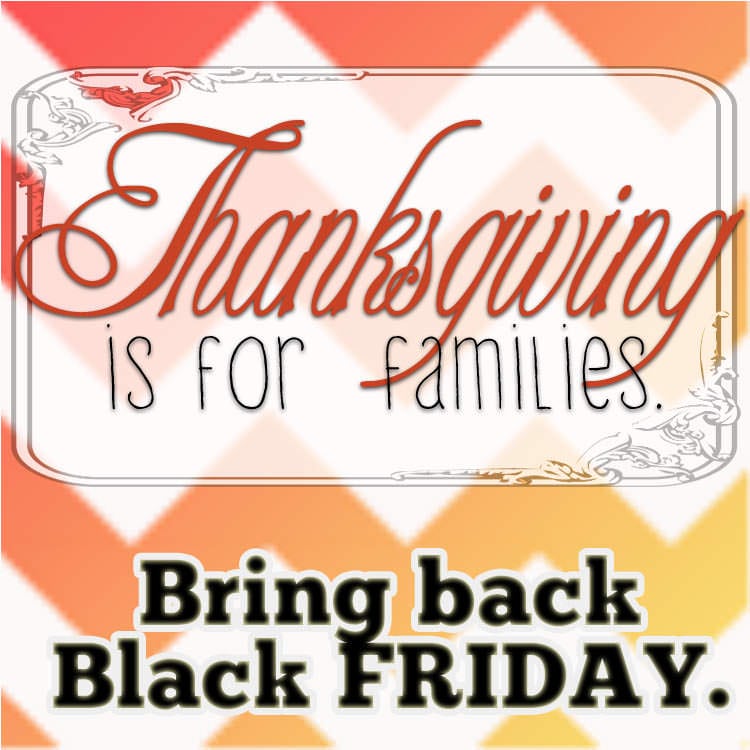 So, use your dollar to show the stores you won't do it. Let the trashy people who don't care about families shop on that day. I promise that whatever money you "lose" (and I usually spend more on black Friday due to the frenzy) it will be worth being with your family, and allowing others the same.
Here are the stores that are open on Thursday. I am considering not giving them my dollar, in general this Christmas season. Maybe you'll do the same. If we show them what we WANT, they'll give it to us.
Macy's
Walmart
JCPenny
Sears
ToysR Us
Staples
Kohl's
Target
Stop Black Thursday!