Oh man, the uproar over the gorilla story.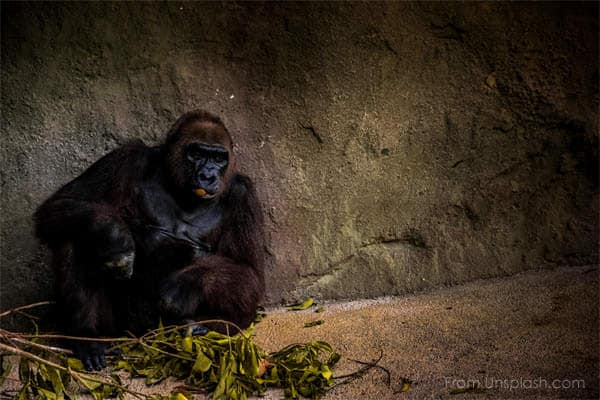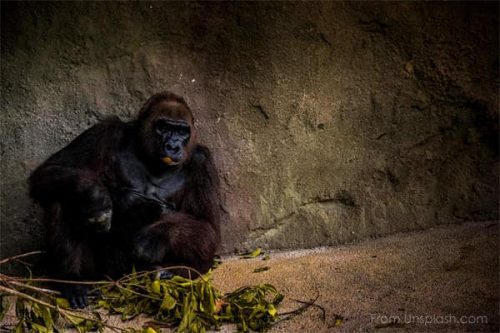 I'm so over it. I'm so over it, I'm so over it!
There are 3 people on this planet who would've rather seen that sweet baby be ripped apart at a wild animal's hands rather than what happened.
Yes, it was an accident.
If you are a mom who has never, not for one second, allowed a possible accident to happen to your child. Well, I feel sorry for your child. Kids have to learn how to navigate the world on their own. It's our job to be supportive and watchful…. but things happen. I'll be sharing one of my own personal parenting fails that could have ended very poorly in a few weeks.
Yes, the enclosure could have been more safe. Maybe there should be giant walls, concrete ones where we just watch on cameras to see the animals. In fact, let's all just stay home and watch the discovery channel.
BUT, kids build a love of animals and of mother nature by watching these animals in zoos. Some of them will go on to become wildlife conservationists because of experiences they had in zoos as a child.
Yes, they shot the gorilla. I can't imagine the horrible decision that was.
But apparently, it was the right one.
And we need to stop second guessing everyone's choices to death.
It was an accident that lead to a hard choice.
We should give all parties involved a big hug and move on.
But instead the media and, even worse, social media likes to drag this thing out to death. That so many people thought the gorilla should live.
Yes, all 3 of them. And I think we should send them to the ER to watch as moms are told their babies didn't make it after an accident. I'm not sure those 3 people really thought out their opinions…. at least not in a rational way. Or, maybe their thoughts were just knee jerk reactions to the majesty of a gorilla, which is big — I don't disagree.
Either way. Newspeople — report the news — stop telling us how we think.
Regular people — show some empathy and heart in the way you live your life and the way your brain makes its thoughts.
Anyway, I'm over it. I have more faith in the human population that all but 3 of us would have made the same choice that animal trainer did. I'd like to give her/him a hug. It was a very hard day for her.
Ok, back to cleaning….