Is the long summer staring at you? Do you have a crafter at your house? Are some summer crafts in order? Do they love to do things with their hands and learn and draw? I do, she's 6. She loves crafting and learning and making things. She loves being creative and using her heart in her projects.
I was contacted by Happy Heart Kids to review their kits and I was excited to give them a try. We have done monthly craft kits in the past, but they have usually been from Oriental Trading and while my kids enjoyed them, the quality and the creativity was low.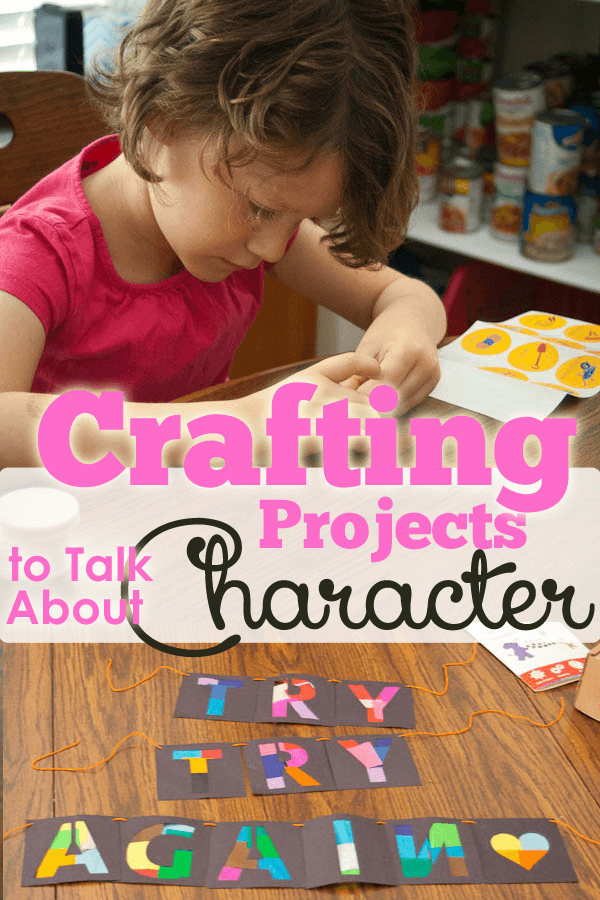 I recieved a free kit in return for writing this post from Happy Heart Kids, all opinions therein are my own.
Happy Heart sent me 3 kits.
The Manners Game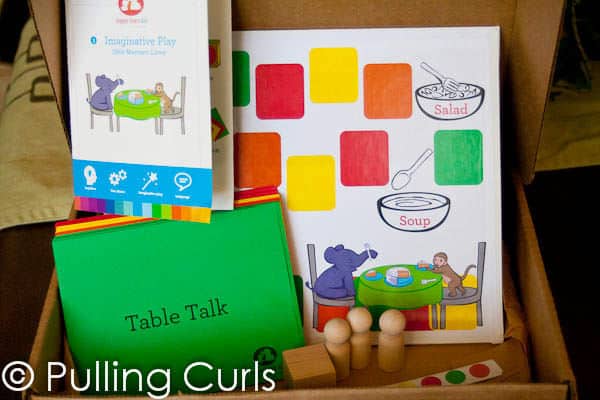 Check how the game is partially "made" by your child. They can decorate the wooden pieces and the dice. The board is REALLY well made. Your kids will totally not be able to destroy it. For 17.99 this would be a GREAT grandparent gift, or it is included in the manners kit for $29.99!
Grit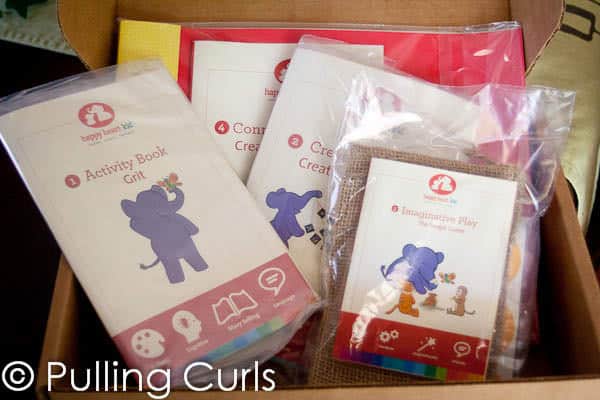 The kits all come with separte baggies for each activity (a HUGE bonus, I hate pulling out pieces for each activity). The activity book comes with it's own set of crayons (seriously, how much more fun is it to color when you have NEW crayons). There is also a sheet (not pictured) that explains each project and what they're hoping to achieve.
and Empathy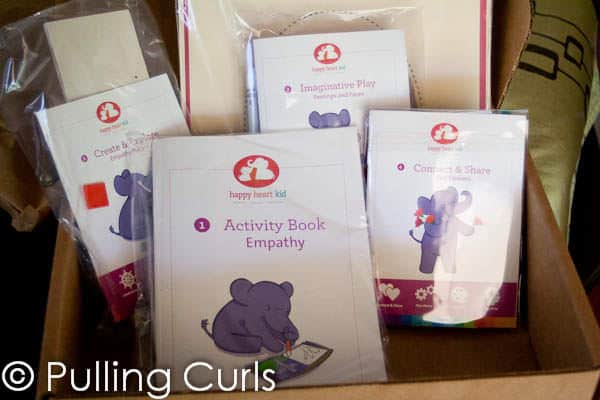 All of the kits seem to come with a book as the first activity that kind explains what the "value" they're hoping to instill is. Grit and empathy are big words, but IMPORTANT qualities. Both of which I really need to work on with my kids.
We opened the grit one first, as my daughter has more empathy than grit (however, both could use an upgrade). The story was about a butterfly (score, the girl loves her some butterflies). She read the story (the words are pretty hard, probably a 2nd grade reading level) and then colored it. We talked about the questions, and I really liked in the back they had a page where you could check off a few statements you could tell yourself when the going was getting hard.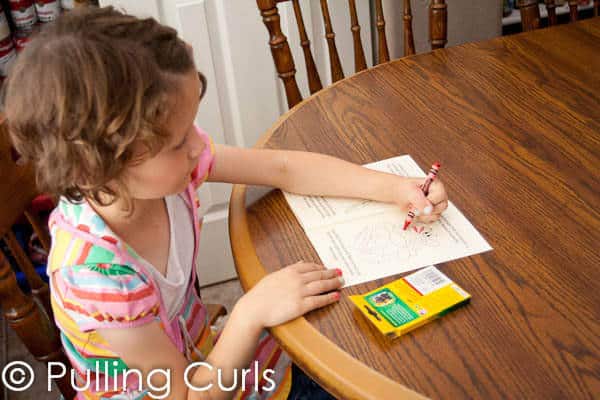 The next day she did a craft, and boy oh BOY was she excited!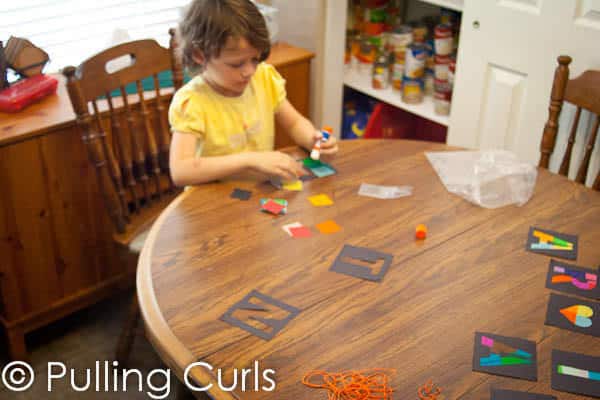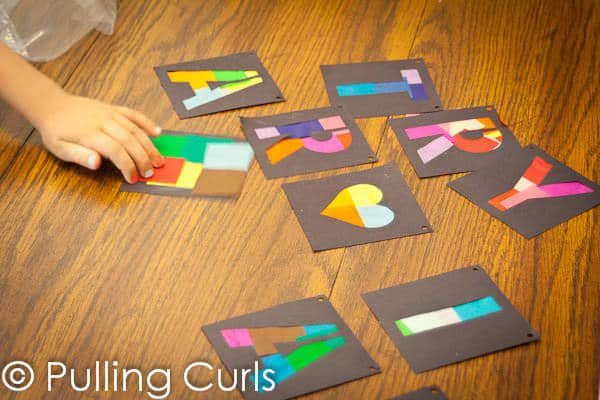 And now the finished project (I love how the N is backwards… it somehow makes me way more happy than if it was perfect):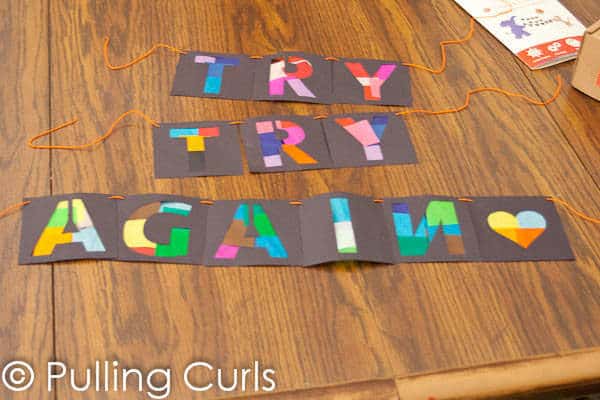 Using tissue paper like that wasn't a skill she had tried before and she is LOVING it. So many great fine and gross motor skills on this one, gluing, threading. Good stuff!
The next day we got out the Jungle Game — (you can either buy the Jungle game separately or with the Grit Kit) I LOVE how they "make" part of the game. Putting the stickers on and stuff, the girl just eats that up!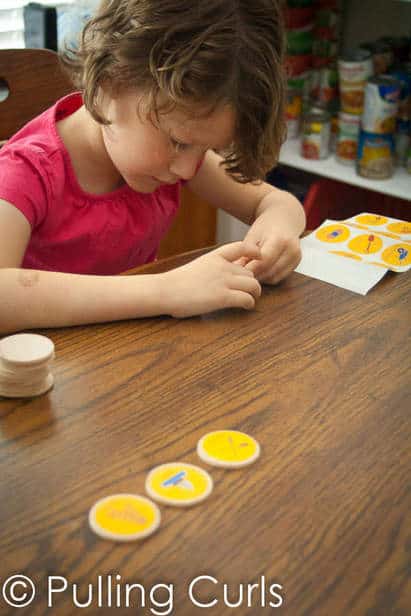 Big brother, age 11 also got into the fun on this one!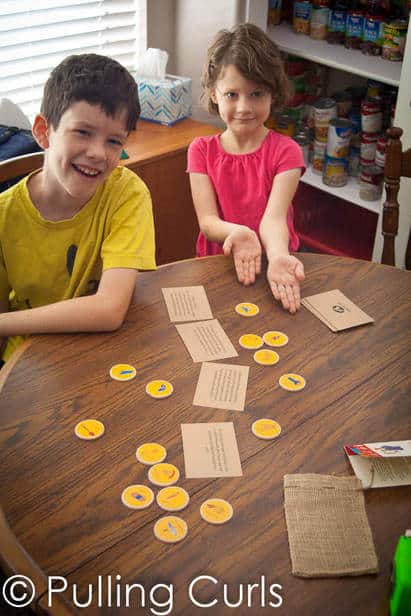 So, the little circles are "tools" you have to use to solve the problem posed on the cards — you can see an example here! Lots of brain power used and they can even help each other! I'd use the jump rope for this one! Then they act out what they'd do!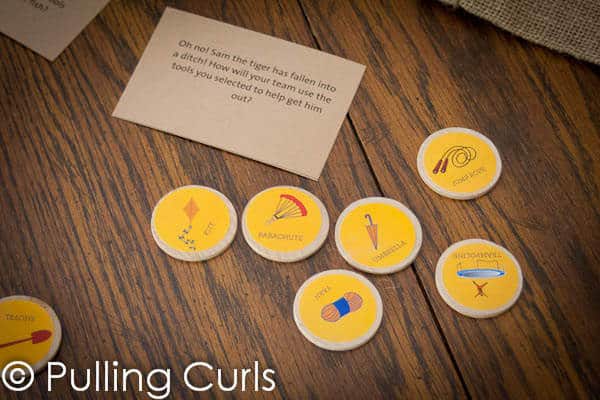 So, my overall thoughts on the kits from Happy Heart Kid: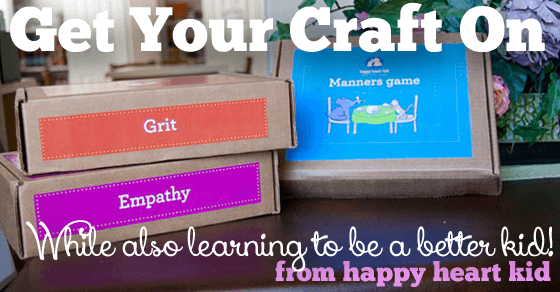 Quality: Amazing. These things aren't falling apart, they're well made and executed. The colors are bright and vibrant. This isn't someone printing stuff on their home printer.
Age range: I think my 11 year old is a bit old for these, but up to 7 or 8 would really enjoy them (he even enjoyed the game, and I bet he'll enjoy the manners game as well as we are big game players) and down to about 3 if they're pretty good with fine motor skills.
What do they get out of it? (play with a purpose is important at my house) They really do talk about sticking with something until it's finished, or understanding how someone is feeling. Also, while the child is really enjoying the craft, I've tried to continue the discussion of grit. For instance, while we're gluing I talk about some things that I don't like to do, but that I need to get done. Then I asked her some things she doesn't like to do and then we talked about some things her brain could tell her to stick to it!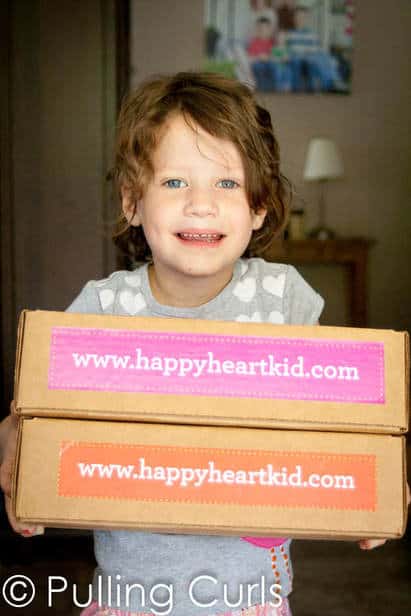 Anyway, we really liked them. At first I thought it was a monthly subscription type service, but they just produce them as they get quality ideas and products in their hands. They shared with me that the next one is "Generosity" and then possibly one more before the end of the year. They're really just trying to put out a quality product. I'd really recommend them, and a lucky reader is going to get the same bundle of products that I got. It will include the grit and empathy kit, as well as the manners kit. That is an $85 value plus tax and shipping. Seriously, if summer is staring you square in the face right now, ENTER. BUT, if you just can't wait til' the giveaway is over, you can buy now and your purchase price will be credited if you win. I even have a coupon code for 10% off your order — just put in the code CURLANDCRAFT for 10 percent off your order.
Thanks for your entry!