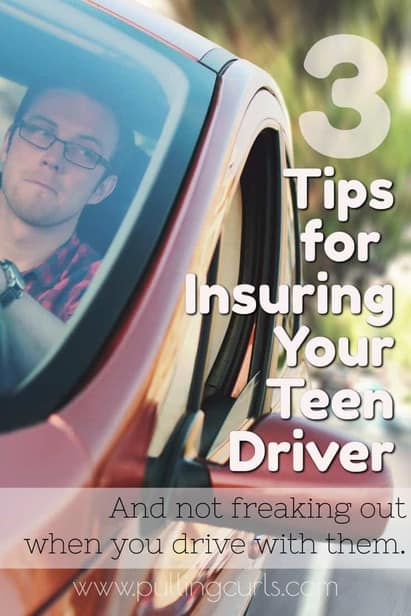 Let's talk teen drivers and teen car insurance. It can be really intimidating to get your kid on the road and then it's tough to pick what insurance you want to protect all of you. Let's all deep breathe together!
This post is sponsored by Esurance. All advice, tips, and ideas are 100% my own
The driver's license. Such sweet freedom. I couldn't wait for all the amazing things I'd do with my own ride (which just so happened to be an Accord with flip-up lights that smoked when you went up a hill that I shared with my mom and my brother). I remember one day I had a hair appointment. My mom wasn't home to take me, and I decided to just drive there. I mean, I'd had my license for a bit and I was ready to TAKE ON The road.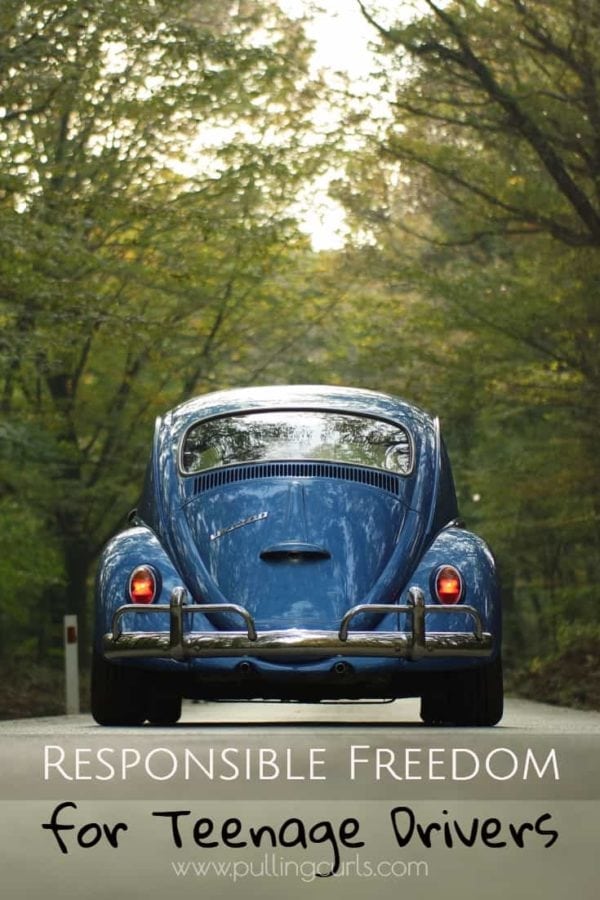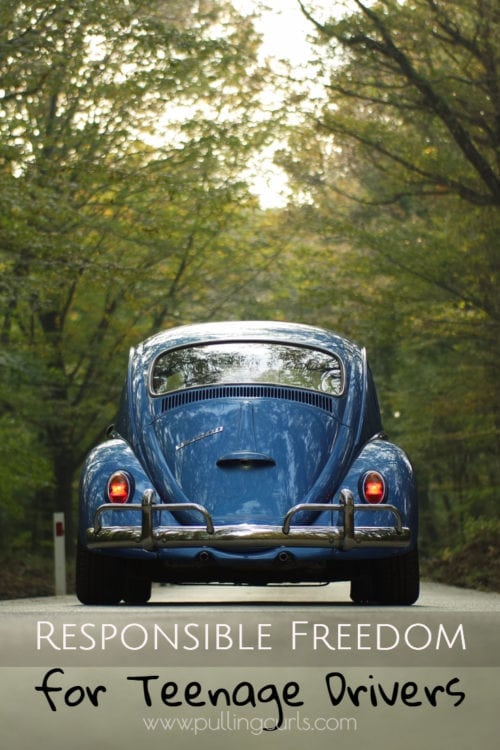 Frankly, I'd never been so scared as those first few moments in the car on my own. The pure freedom turned into pure terror knowing I was totally responsible. No one else to watch out for things. Plus, I had to park it — my arch nemesis.
Now I have my own teenager. He has his permit and the fear I felt in driving that mile to the beauty shop is nothing compared to the feelings I have driving with him.
I know this boy. He's the one that slammed his face into the fireplace, the same one that can barely set the table right… I've given him a car. And then I am in it with him.
But, at the same time, I also see someone else to run errands, kids and generally help out. Another driver. Feel the joy. #allthefeels
I try to focus on that part when I'm driving with him. 🙂
While my teen has stars in his eyes about all the time he'll spend with friends cruising the town. I also see the fear in his eyes too. Driving comes with a lot of responsibility, and that isn't lost on him (thank goodness).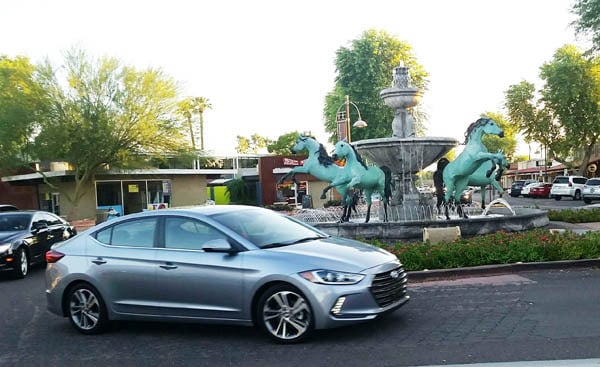 Doing things on your own can be awesome, and scary.
And expensive. My car insurance renewal just came with him on it and it was an eye opener! I couldn't believe how pricey it was! Teenage boys apparently make a lot of mistakes in cars.
Yay.
I think it's time to get some quotes. Time to figure out what's going to be the best pricing with a teenage driver in the house.
Teen Car Insurance: 3 Tips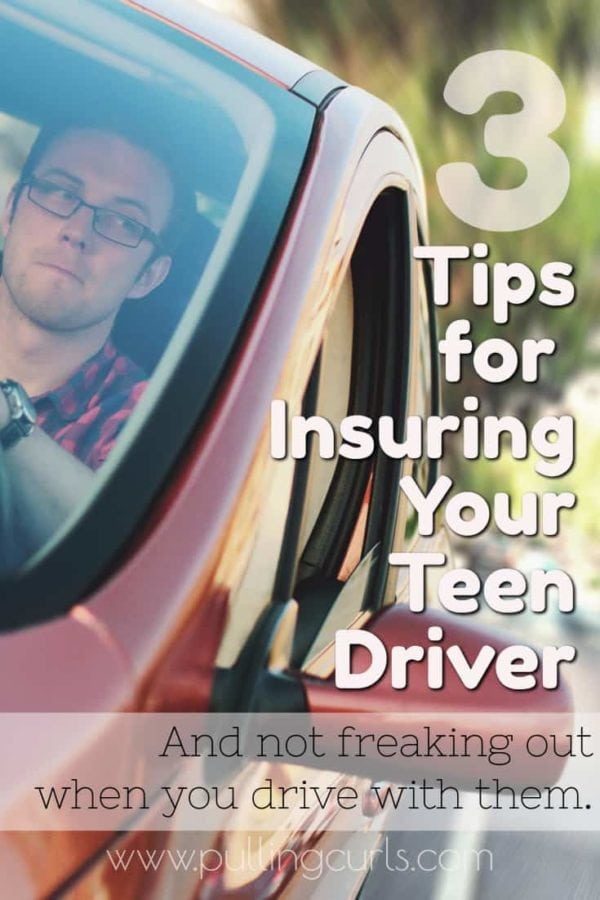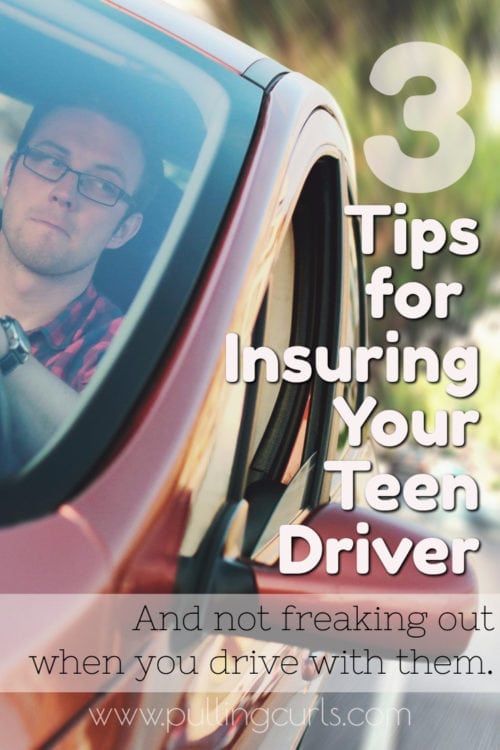 1. Make sure they're aware of the cost. He acts like it's "no big deal" that I get him insurance. And while I don't think he needs to take the full burden upon himself, I do think he'll pay a portion, and also be VERY aware of how pricey it is and how much it would go up if he were to get in an accident.
2. Shop around. Using online quote systems like Esurance can make getting quotes really easy. I recommend keeping all the info on a spreadsheet so you know everyone's license numbers, the VIN's and what your deductibles are. That makes it easy to get quotes fast.
3. Make sure the company is reliable. Let's remember that with a teen, you're likely to also USE that insurance at some point. You want to know that your car and anyone else's is quickly and easily taken care of. Around the clock access, especially on a mobile device can be super helpful.
Esurance has you covered. Handling your own quote online can be a little scary without an agent, but, by using your previous policy as a guide (as to what you'd like your deductible amounts to be) you can quickly get reliable coverage for your whole family — and by not having an agent in an office, you can save!
From quote to claim, Esurance is working to help you make smarter, more efficient choices with your insurance. Using state-of-the-art technology, they offer a seamless online and mobile experience along with intuitive tools that help take the hassle out of insurance.
Whatever you do — you're setting your teen up for a lifetime of responsible driving by showing him how responsible you're being by teaching him.