P turned 13 months and wow… was there a lot of blurry photos on this month's shoot. No more onsie shoots, but I still want to snap a special photo on that day (or, around that day).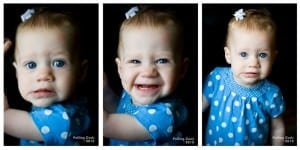 I love the little personality shots of little people. Yes, her eyes are that blue. Thanks for noticing. 🙂

And I couldn't let a shoot go without trying to show the little gal has some curls. It's hard to capture… but I think they may just be there. OR a lot of wishful thinking is there. One or the other.
Oh, and those little steps in the little socks. So little. 🙂
And finally, something BIG. Conner found GOLD on the playground during Gold Rush Days at school. I'd have to say it's better than hauling my handcart down Canyon Road and eating stew with dirt on it.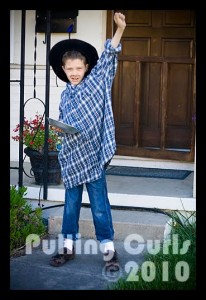 Exciting times and I'm vowing to get my camera out and take note of them. 🙂