How can a human go from this: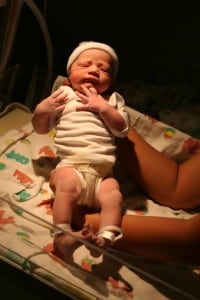 To this, in just a year?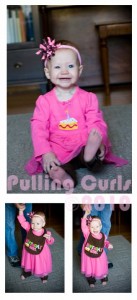 I hate it, I realy do. HUGE props to my friend Janna who bought her this adorable outfit. Apparently, I was so excited to have her wear it I coudln't focus correctly, but you get the gist of it. 🙂 One, one, one, what fun!
AND, to finish of our year of onsie photos, ta-da!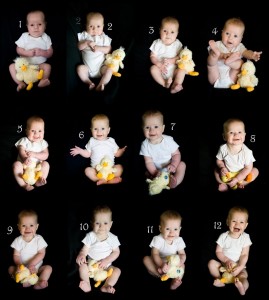 In my head I think I wanted to do it til' she was 2 years old, but she's just getting to mobile, it's going to be unsafe at some point… esp. since I do them mostly alone. But, look how big she's gotten. Love this little girl, my life wouldn't be near as grand without her.
Bring on the cake and party.