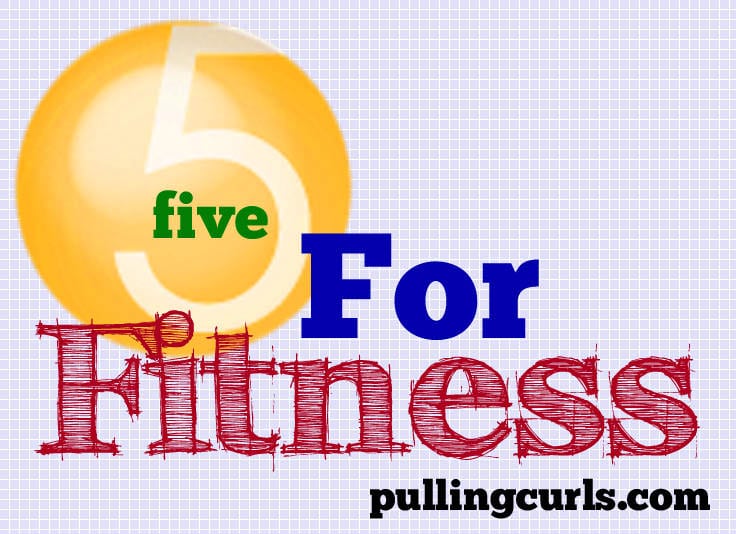 August's big fitness plan was to get back on the workout horse. I see SO many benefits to working out and besides a few days, I really enjoyed working out. I really think it made my day go better. I finished Cameron Diaz's book and really just felt like it was CONSISTANT good choices, with probably a bad choice here and there. I'm not really sure what this month's plan is. I'm toyed with tracking my calories. I finished using the Body Bugg. My skin was kind of reacting to it after a while. I now know, according to it, that I burn 2300-2500 calories/day. I'm not sure that's right. Actually, I think my big plan is to get 5 a day of fruits/veggies. That's a good goal for me, and I think it's achievable. I tend to veer towards cheese and carbs if given the option. So, without further fuss…
The good:

1. I worked out pretty well last week. I was SO tired on Wednesday, I have no idea why. I wanted to shut that DVD player off SO bad but instead I just half did the workout every once a while. I was still proud of mysel for finishing it. I finished the week strong with a mom's into fitness Core Metabolic Jumpstart. This is the first time I've really been sore from a workout. Hello inner thighs.

2. I had kind of petered off from my apple cider vinegar daily. I hate it, and I am not particularly sure of why i'm doing it. But I am and last week I figured I'd just get through the bottle and see if it was doing anything for me. Anyone have a love of Apple Cider vinegar?
3. I veer towards salads at restaurants. Sure I still have slice of pizza, but the idea is more REAL food.
Bad:
1. I love bacon, that's all. I just REALLY do.
2. I don't think I've lost weight. I'm not really keeping track right now. Just trying to focus on eating REAL food and working out. And now my 5/day.
What's your favorite fruit/veggie that's in season right now?