Mmm…. pizza coming out of the oven. The gooey cheese, the delicious toppings, the warm crust and the sauce brings it all together. Pizza is the best. In fact pizza used to be a category on my menu plan. We had it almost weekly.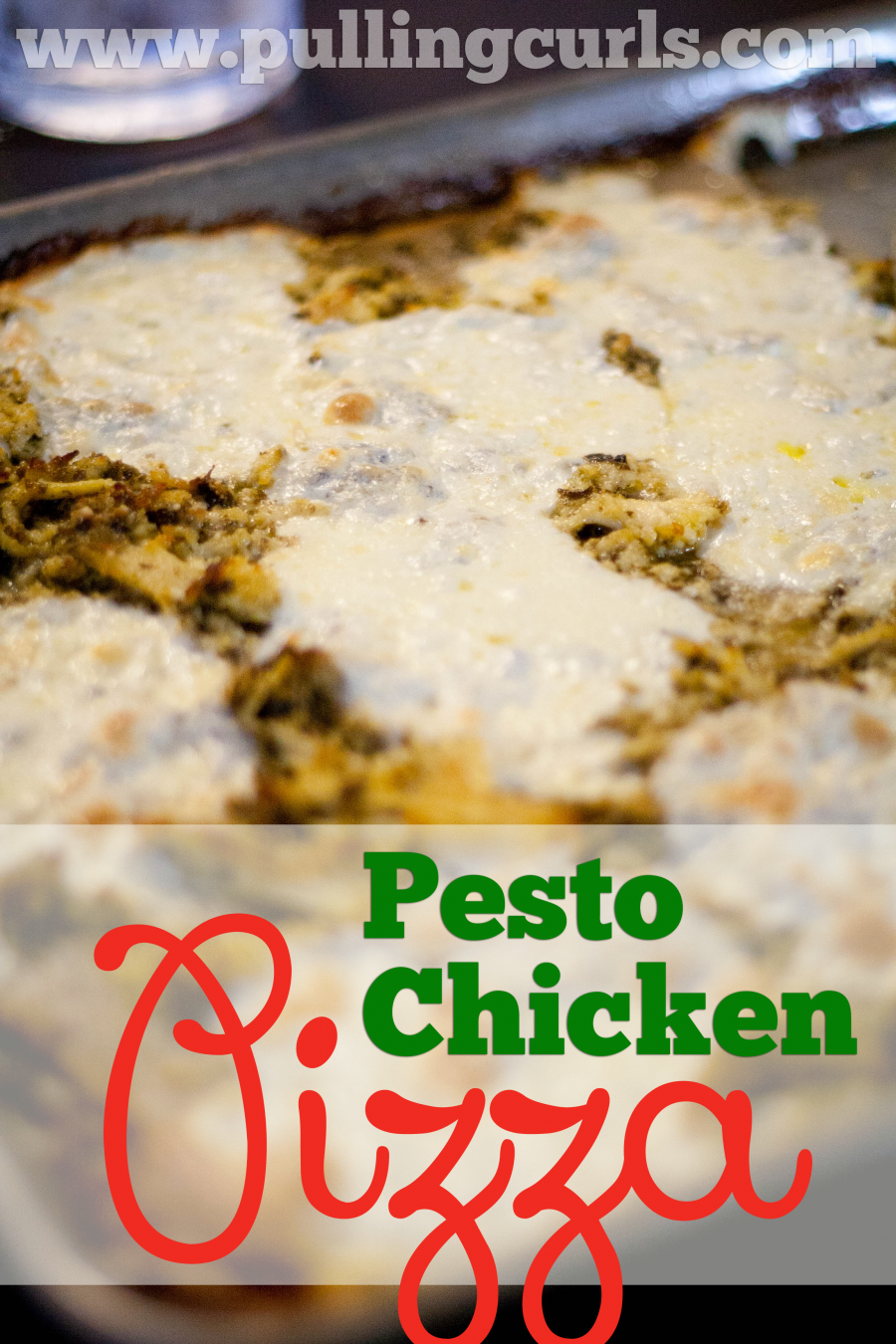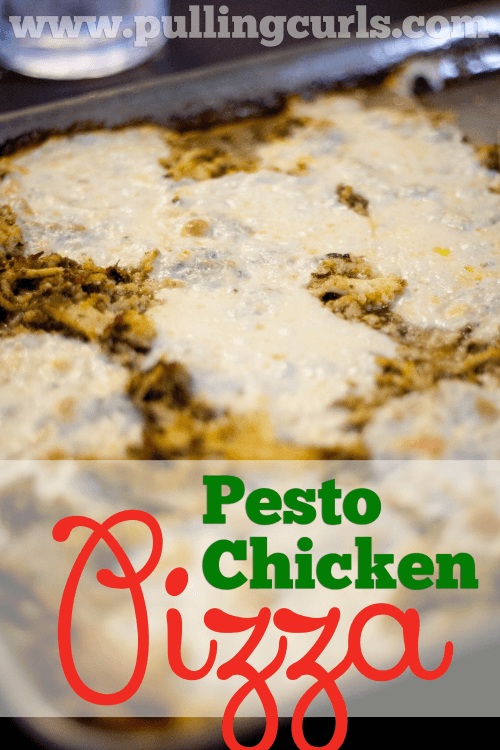 The key is having a few different varieties, and this one is one of our favorites! Be sure to check out my black bean pizza too if you're looking for more varieties!
The #1 tip I have for pizza is making large batches of dough and freezing them. A lot of grocery stores have dough that you can freeze in their dairy isle as well (Trader Joe's is a favorite of mine for pizza dough). If I only have to make dough once a month it makes a big difference!
Ok, on to this type of pizza.
It couldn't be easier!
Take some cooked chicken. I often used the canned type from Costco, or I used some shredded I have after a Zaycon buy (I am currently not recommending Zaycon — I am waiting to see what their business model pans out to be).
Related post: Buying chicken in bulk online
Mix it with store-bought pesto (or make your own, I think that's fun – and fairly easy — to do if we have a bounty of Basil from our garden). I use about 1/2 the jar with a can of chicken.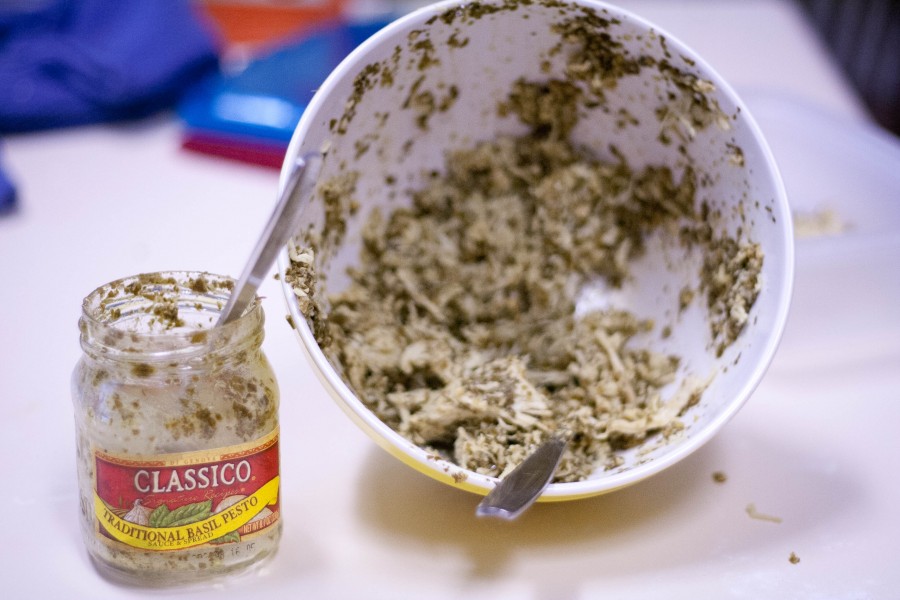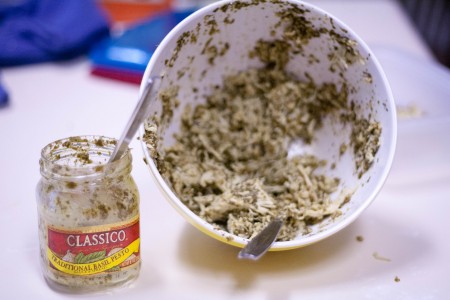 I use the rest of the jar and spread it on the crust.
Sprinkle the chicken.
Top with Mozzarella. This time I used fresh, because I had some on hand. You could also buy the low fat part skim kind. I find that fresh mozzarella is often pretty well-priced (and tasty) at Costco — less so at my local grocery store.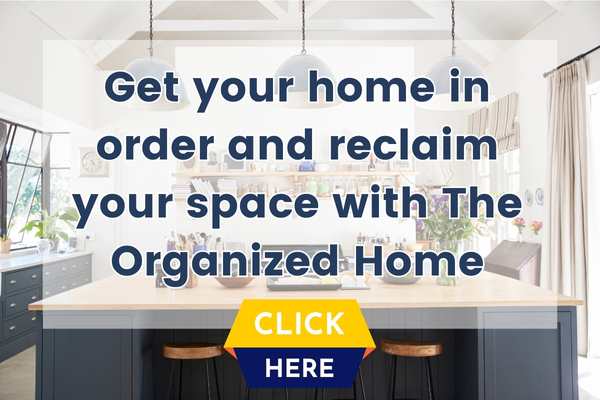 You can add some sun dried tomatoes to the top if you think you family would enjoy them. I sometimes slice of a few grape tomatoes and put those over 1/2 of it since we have some non-tomato eaters. 🙂
Then, throw it in the oven at 400 until it's warm and bubbly. Fresh mozerella often takes more time than the shredded, so take a peek after 15-20 minutes.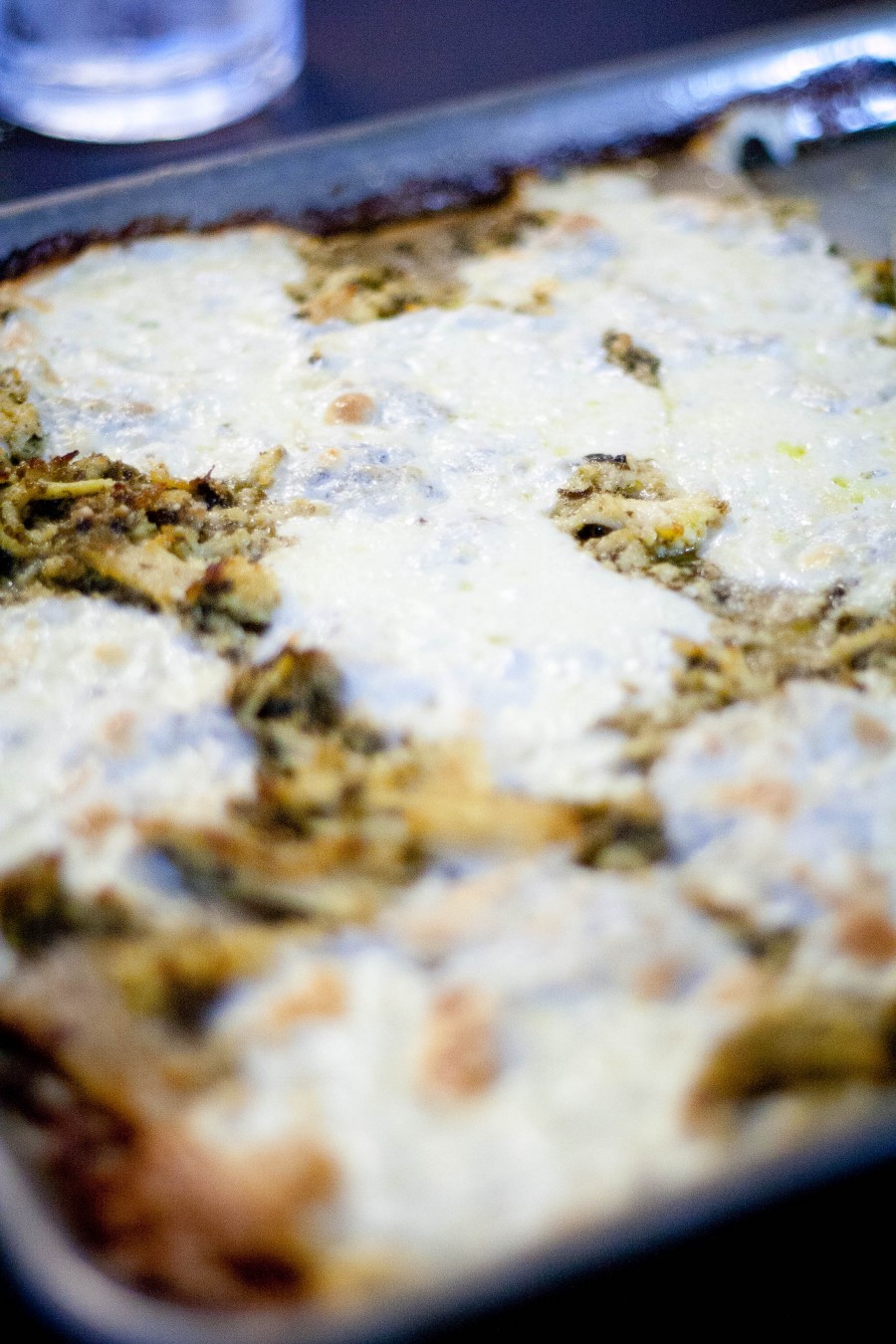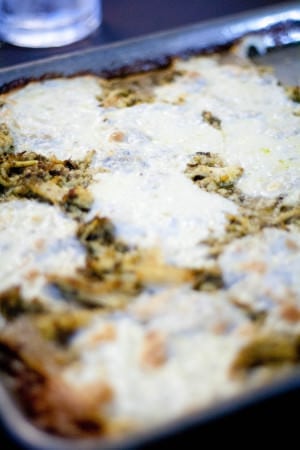 Serve with fresh fruit or a chopped salad or something and it is a delicious meal.
My kids even like it and they aren't a fan of pesto over noodles.
I LOVE The America's Test Kitchen Pepperoni Recipe. I really like how they crisp the pepperoni a bit in the microwave ahead of time.
There are so many different types of pizza to make for your family. Somehow even if I use ingredients the kids don't all love they'll still eat it – if it's put together as pizza.
What's your family's favorite kind of pizza?
Tell me in the comments, email, or tell me on my Facebook page! And, if you liked this post, be sure to sign-up for my newsletter. There's a food series that shares with you some of my favorite recipes, TOTALLY FREE!!!
If you liked this post, check out my BBQ Black Bean Chicken Pizza!