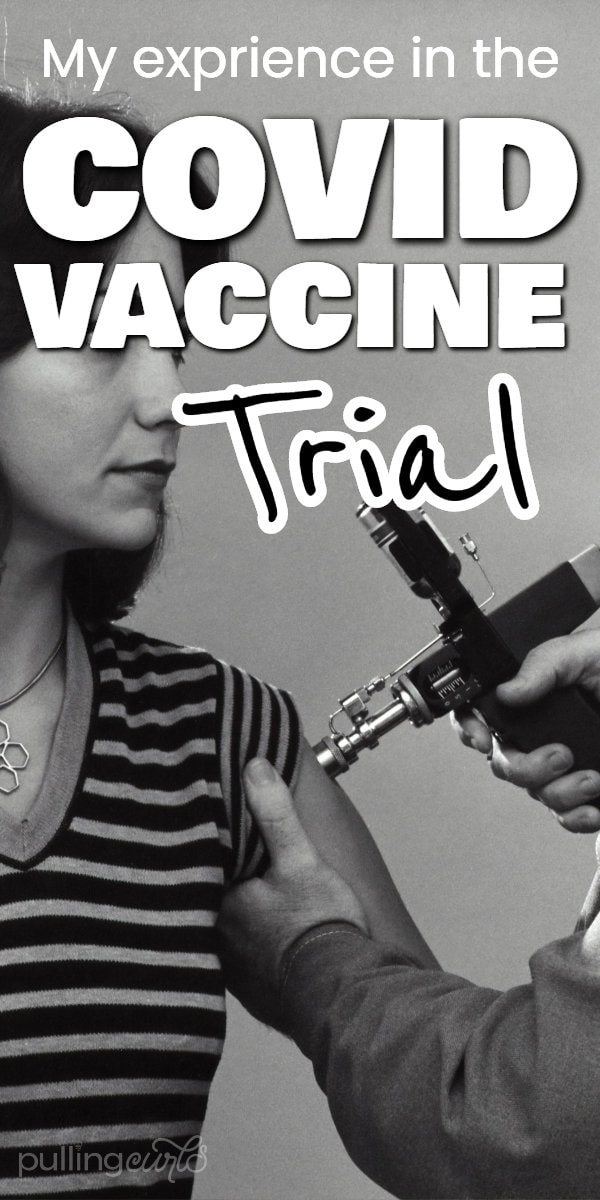 I participated in the AstraZeneca Covid Vaccine (AZD1222) Phase 3 trial in November of 2020. In this article I will share my experience not only as a guinea pig but also from the viewpoint of an experienced RN who believes in vaccination.
Like most moms and nurses, Covid took its toll on me and I anxiously waited the arrival of a vaccination.
When I saw on Instagram that regular humans could sign up to participate in the trial, I eagerly did sign up.
I thought nothing of it. I'm a white woman in Arizona — but maybe….
In September I got a call doing a pre-screening of me to be in the trial. They told me that the trial was currently on pause due to some neurological symptoms that participants had experienced. That pre-screen took about 20 minutes over the phone. They said that I seemed to be a good candidate and they would contact me as soon as the trial was resumed.
I got a text mid October saying I was still on the list, but the trial was still on pause (but was resumed in other countries).
Participating in the Covid Vaccine Trial
On Election Day 2020 (November 3) I got the call that the trial had resumed and they'd love to have me come in. They did some more prescreening (making sure nothing had changed) and said I was still a good candidate. I made an appointment to come in the next day and go through a bit more screening. As long as I was still a good match, I would get the vaccine that day.
Testing Prior to Recieving a Trial Covid Vaccine
On November 4th I went in. At that time I did:
Urine pregnancy test — one of the BIG questions is if I was/could become pregnant, and because I have an IUD I am a good female candidate
Blood work — I think they checked for antibodies… and other stuff?
2 Covid swabs (one all the way up which I fondly call the brain tickle, and another one that I held in my nose for one minute)
A brief physical exam
Consents
Consent for the Covid Vaccine Trial
There was about 30 pages of consents for the vaccine trial.
The initial consent

Explains the full process
That I can drop out at absolutely any time I want
What risks and benfits there are to the trial
What side effects I could experience
How many visits I would have
Compensation

A special consent due to the myelitis experienced by previous volunteers
An extra consent for DNA tests to see why my vaccine may work better or worse than other people.
I read these ahead of time, and was able to thoroughly have any questions answered. Questions I had included:
When the test would be un-blinded and I would know if I got the real vaccine
If I didn't get the real vaccine, when could I get it
They were as thorough with their answers as they could be.
Covid Vaccine Administration
I was then given the Covid Vaccine. It was a simple jab to the arm, it did sting a LOT. I have gotten a lot of shots in my time. It didn't feel "sharp" it felt "stinging"… so, take that for what it's worth.
The pain was immediately gone after the shot.
Covid Vaccine Tracking
At the same time I was asked to track any symptoms over the next 7 days with an ediary that I installed on my phone.
I was also given my $100 dollars on a debit card which they would just reload each time I came in (convenient, right?).
After the vaccine was given, they watched me for 15 minutes to make sure I didn't have any negative effects and then I could leave.
The initial visit took about 2 hours, but they said it wasn't as busy of a day.
I will return 2 weeks later for a quick blood draw and a covid test.
And then 2 weeks later for more blood, another covid test and my 2nd immunization.
Covid Vaccine Side Effects
Day 1
While the shot itself stung a lot. I didn't hurt at all once she was done. I got the vaccine at about 1 pm on a Tuesday
Day 2
During the middle of the night I noticed my arm was sore. Similar to when you get a flu shot (not as bad as tetnus though).
That afternoon about 2 pm I noticed I felt a few chills and felt warm. I took my temperature and it was 99.2. I tend to run low, so this is definitely a low-grade fever for me.
Arm continued to be sore.
My stomach was a bit off at dinner time and I just felt an overall blah. However, nothing I couldn't have powered through very easily. I, of course, chose to lay on the couch and watch netflix though. 🙂
Day 3
Still felt a bit warm in the morning, but temperature read 98.7 (still about a degree above what I normally run but "normal")
Arm was still sore — but felt fine.
I did go on a short walk with my husband and I noticed I got winded a bit more than usual. Could just be the nurse in me looking for symptoms
Day 4
I now notice that my arm is red where they gave it. They gave it a bit off to the side and in the back where I don't know if I just didn't notice it before (I can barely see it). It is about 1/2 a cm of redness.
Otherwise I feel fine. No hot feelings and my temp was 97.2 this morning
I am asked each morning about symptoms in the last 24 hours including:
Headache
Nausea/Vomiting
Sore Arm
"Tender" arm (I am guessing this means at the injection site)
Redness at the injection site
I am asked to take my temperature with their provided thermometer each day and "chart" it in the app
First Week
By day seven my arm didn't hurt at all. It is still a little bit red. No major symptoms, didn't feel all that much like "crud" with shot #1.
Covid Vaccine #2
I got my 2nd vaccine in the series on December 2nd. In between the 1st and the 2nd I had a check-up where they did a blood draw and I saw the doctor briefly. I am paid $100 for every visit.
Day 1
This shot didn't sting at all. She placed it better on my muscle, and I am pretty sure it was the same nurse the 2nd time. Hardly any pain with administration at all. Or for the next 12 hours.
Day 2
About 12 hours later, arm was mildly sore. I felt like it was LESS sore than the first time.
My temperature is always low, but it was a bit elevated the next night — but I felt pretty much fine.
Day 3-5
I did end up with a monstrous headache that weekend and just felt blech. Not sure if it was related, but I had a hard time getting it to go away.
Arm maybe ad 2-5 mm of redness. Less the 2nd time than the first, I think.
After that I have felt fine. The side effects on vaccine #2 were definitely far less than the first one.
How long am I in the vaccine study?
The study lasts 2 years. I will see them about 6 times in these first 3 months. In total I think I have 9 appointments. I will have a weekly phone call with them also.
If I were to have Covid symptoms it involves more visits.
Did I get the Covid vaccine?
There is a 33% chance that I got saline vs the Covid vaccine. I did ask them if they were testing doses or whatnot. They said no, that you either get the standard dose of the Covid Vaccine or you get saline.
So, officially, I have no idea. The study is a double-blind study. Which means neither the person administering the shot, nor myself know which vaccine I am getting.
They bring one vaccine up in a clear box with paperwork that matches my participant ID. It is obviously done by someone else I will never meet.
I mean, I am a nurse — so I am WELL acquainted with the effects of a placebo.
However, I felt my arm was 100% fine following the vaccine, and then awoke to a sore arm during the night. I did have a low-grade fever (confirmed on two other thermometers) and there is redness at the injection site.
There is no redness where they drew blood.
So, I tend to think I got it?
I am also VERY hopeful I got it. But I was also willing to be a saline person too. Just hopeful. 🙂
Was I Nervous to be a Covid Vaccine Trial Participant?
Initially, no. I was excited and hopeful.
But, once I got screened — that little voice in the back of my head said "are you sure?"
And then when they called that voice got a bit louder, especially as they disclosed the neurological symptoms seen in some participants.
The phase 1 study particpants are REALLY brave, as it was a small number on a never-before tested treatment.
In phase 2 they gave it to well over a thousand people.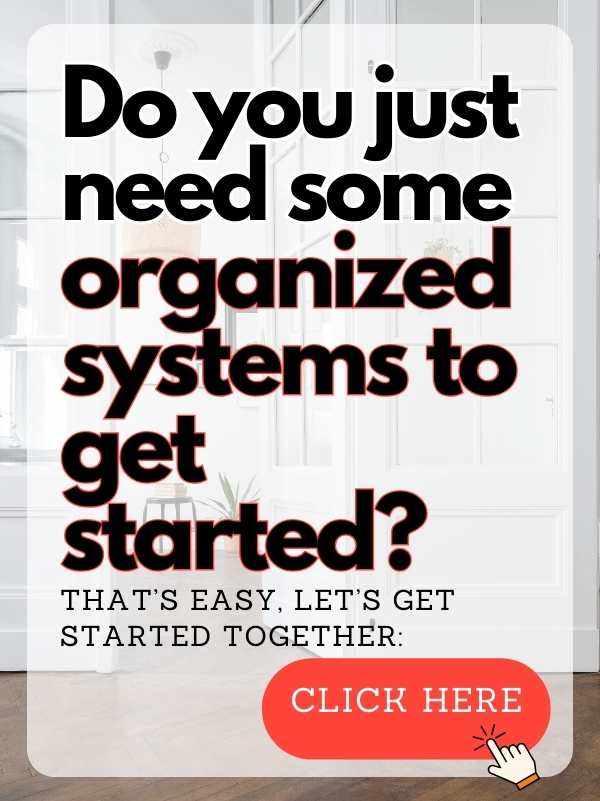 So, as I am in phase 3 I feel like it is pretty well studied….
Of course, there is always me. As I always tell patients they can't predict from a study what will happen to them. So, I was a bit nervous.
But I am a strong believer in vaccines.
I worked for a pediatrician right out of nursing school and gave probably hundreds of vaccines to crying kids because I believe in them.
As an RN later on I have probably given thousands at this point.
So, it's time to put my body were my mouth is (?). Do I really believe in them? Do I believe they are important? Yes.
I also believe hundreds of thousands (if not millions) of lives will be saved once vaccines are readily available. So, let's do this.
FAQ's about the Covid Vaccine Trial
Am I contagious?
Well, even if I did get the vaccination (not the saline) I would not be contagious. That being said, I did lay low as I did have a fever and you just never know.
Do I still have to wear a mask and social distance?
As I have only had one of the two shots, yes. One of the most important parts of a study is to try to not do harm to the participants – or the community.
If I went without a mask I could still get Covid or spread it to others.
Also, 33% of people have no immunity to Covid because they got saline — so, they clearly should wear a mask.
How will they tell if it is effective if we have mitigation efforts (masks and social distancing).
I believe both of those things help a lot, although not 100%. With the tens of thousands of participants throughout the world, it is likely that some will still get Covid.
Is the study still open?
I have not a clue. Maybe google it in your area?
Is this an mRNA vaccine?
I believe this is a vector vaccine in my research, but I would have also don the mRNA vaccine becuase again — we need to find something that works. And yes, I prayed about it (I got asked that a BUNCH Of times on Tiktok?).
How long does the trial last?
They will follow me for 2 years. This includes weekly phone calls for a year, and 9 total visits over the 2 years.
When will I find out if I got the vaccine?
Verdict is out on as to when the study will be "unblinded" meaning I would be able to find out if I got the real vaccine of the placebo. There are a lot of factors on this. The BEST science is done with a double-blind study (where I would never know if I got the real thing) but ethics say that if there is a treatment out there that works, I should be offered it.
If I got the fake, can I get the real one?
AstraZeneca has said that they will offer me the full vaccine if I only got the placebo, once they receive FDA clearance. They would prefer to keep my data in the trial vs me going to Moderna or something and using their vaccine.
Any other questions — ask me in the comments. I can either add them to the faq's or answer there (as long as you're not asking me if I prayed or telling me I'm evil — I will just delete those).
Also, if you want to watch the video — check out my Instagram Covid-19 Stories.