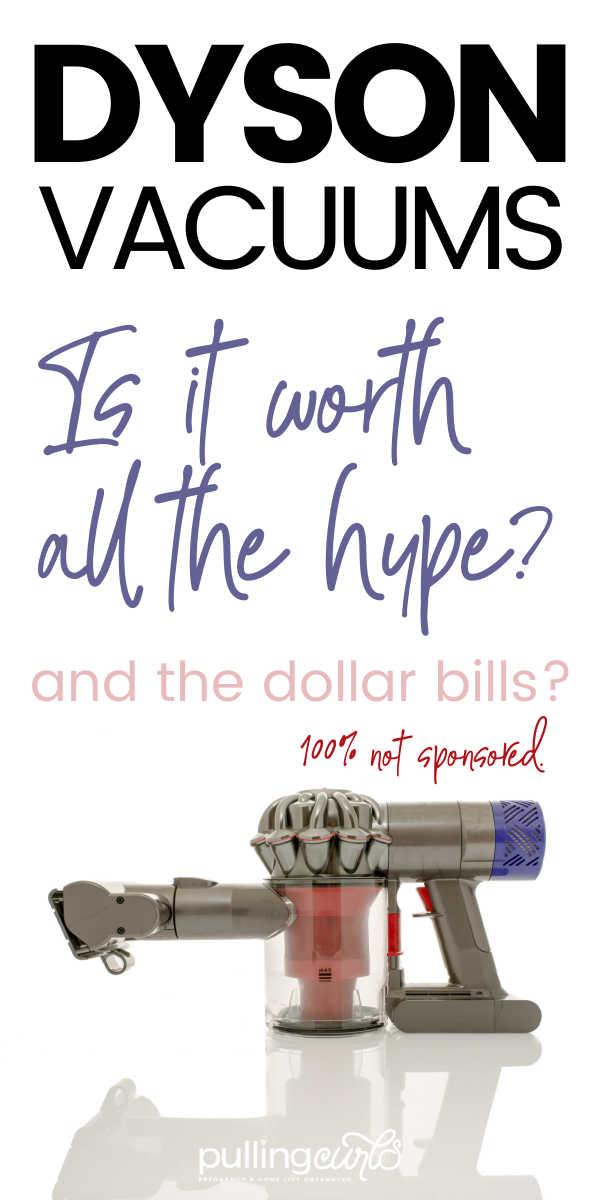 I'd wondered if the Dyson name was worth it for so long. After three vacuums broke simultaneously at our house, we decided to take the Dyson plunge to see if we really felt like it was worth the heavy price tag.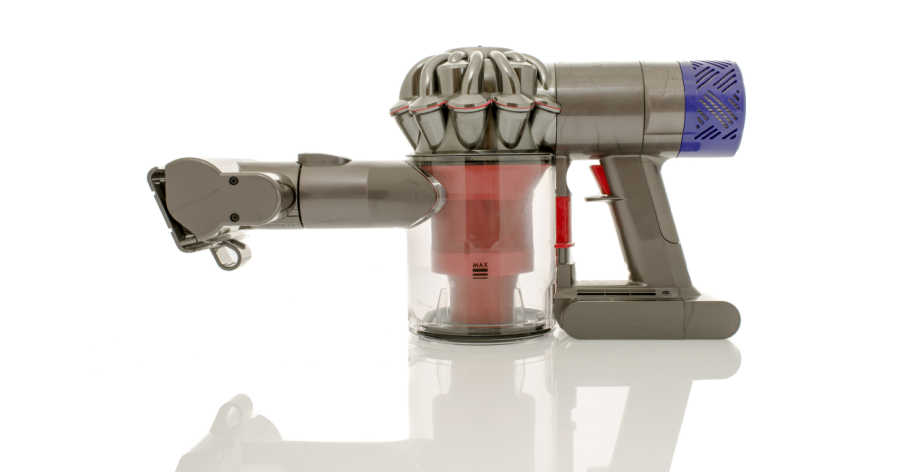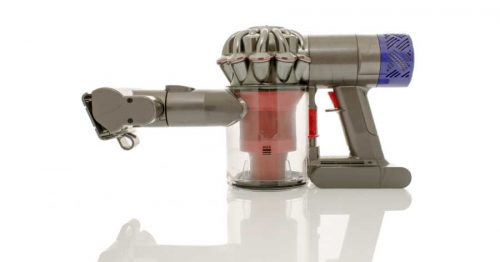 I have tried loads of different types of vacuums for our house. About 1/2 of our home is tile, the other half is a plush carpet. We had three vacuums for our needs:
A cordless stick vacuum that was quick to pull out and get tile spills easily
A tiny black and decker hand vac for small spaces (the cordless vacuum never had enough suction for that type of thing)
A regular vacuum for our home (don't let it's crazy yellow deceive you — this vacuum was GREAT and was easily fixed, our vacuum fix-it man recommended it CA and we have been REALLY happy with it).
The Cordless vacuum's roller bar would only run if we turned the handle a certain way (which was super annoying), plus battery life was quickly dying (and buying a new battery is about 1/2 the price of the vacuum).
The Black and Decker vacuum was clogged all the time, and we had to opty it, and clean it's filter almost every time (this being said — my middle kid LOVES this thing, and wants to take it to college).
Our regular vacuum, who had been a WORKHORSE for about 15 years, was starting to overheat if we used it for the whole house.
As we realized that we were having a vacuum apocalypse we decided maybe it was time to replace these with one thing. I'd heard SO many people loving their Dysons, we decided to get the Dyson V11 Animal+ Cordless Stick Vacuum. We purchased it at Costco.
Dyson V11 Animal+ Initial Impressions
I love color, but because we don't have a spot we can really put this vacuum to charge in a closet, I'm not sure I love its purple and pink self in our playroom — but I also want things clean, so we're going with it.
It's really sturdy, and the cup is super easy to empty.
We didn't want to drill the vacuum into the wall, so we waited to get a stand to put it in our playroom (we don't have small kids that would have an issue with this type of thing). There are a lot of parts, and you really do need to drill it into the wall or use a stand.
Dyson V11 Animal+ Cordless Stick Vacuum Pro's
This thing SUCKS. It has amazing suction, and great battery life. Our previous stick vacuum, even when brand new would maybe give us 20 minutes (and it was down to about 10 by the end) — the Dyson shows us how much battery we have, and it LASTS. We CAN do the entire house with it, which is amazing!
I had heard rumors it wouldn't give you the " lines" in your carpet when it vacuums, but it totally does at our house. I think it vacuums very similarly to our previous vacuum. I feel OK about using it for the carpets weekly — I think it's getting it just as clean as before.
I just can't tell you what a GOOD job it's small attachment does on our couch. Ugh, I LOVE THAT PART. Honesty, that might be worth the cost of the vacuum alone. I adore it.
We also recently cleaned our baseboards and it does such a great job with that. You can use the extender or not — so no more crawling around your house vaccuuming off the dust — so it's a big win!
And, again — I love how easy emptying the bin is. It's easy to get it INTO the garbage a couple of ours have emptied mainly into the air around our garbage — which makes it less helpful.
I actually like the trigger. It's really easy to just start it when you need it, vs fumbling for a switch (and I thought I'd dislike the trigger part).
The small head has been great in our smaller rooms (you'll see it's a con later too) — nice to get into spots we'd normally ignore.
Great to use to vacuum stairs. That's always been a problem in our split level home. There is a smaller head you can use, or you could also use the stick vacuum a lot per the usual because the head is smaller.
Cons of the Dyson V11 Animal+ Cordless Stick Vacuum
Obviously, their coloring is interesting, but after I saw what it did on my couch I didn't care. 😉
The size of the vacuum head is annoyingly small, and will increase how many passes you have to do in larger rooms. Luckily, we do still have our main vacuum — and it can easily do a large room without overheating, so if we wanted to use that we can.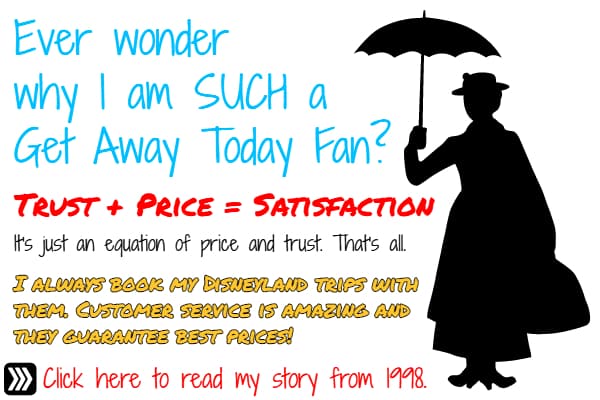 On our plus carpet it is a bit hard to pull it back (pushing it forward isn't an issue). Certainly not a deal breaker — because it's obviously the great suction causing this issue — but something to be aware of if you have a lot of carpet.
We don't have this issue on our area rug.
Dyson V11 Animal+ Cordless Stick Vacuum Storage
We got a storage tower that puts all the other add-ons easily within reach, I absolutely love it. Plus, because they're all aligned it hardly takes up space. The one we bought comes with wheels so we can move it if you we want.
As it does have a good amount of attachments, having something like this is super handy. I would totally recommend it.
So, are we happy? YES!!!!!
But, this thing is only about a month old. So, I think time will tell with that big price tag:
The big question is how long will it last as good as it is now (this is the MAIN reason we went with Dyson — because our other stick Vac's have had a 1-2 year lifespan). The good news for us is that we bought it at Costco and if we find that we are unhappy with it in a few months we can return it.
But so far, after I saw how well it cleaned our couch I kind of want to marry it — so for now it's a total keeper!
So, do you have a Dyson that you love or hate? Think it's worth the extra money? I definitely eyed the LG or the Tineco or something like Moogoo… but we thought we'd try the "big name" for once. 🙂