Problem: I'm rarely in the garage to take stock of what we have or how kids/adults put things back.

Storing things in your garage can become like a black hole. Do things ever come back in the house after being the garage? Only time will tell.
Our garage is a mishmash of outdoor items, things we don't really need that I can't seem to throw away and decorations.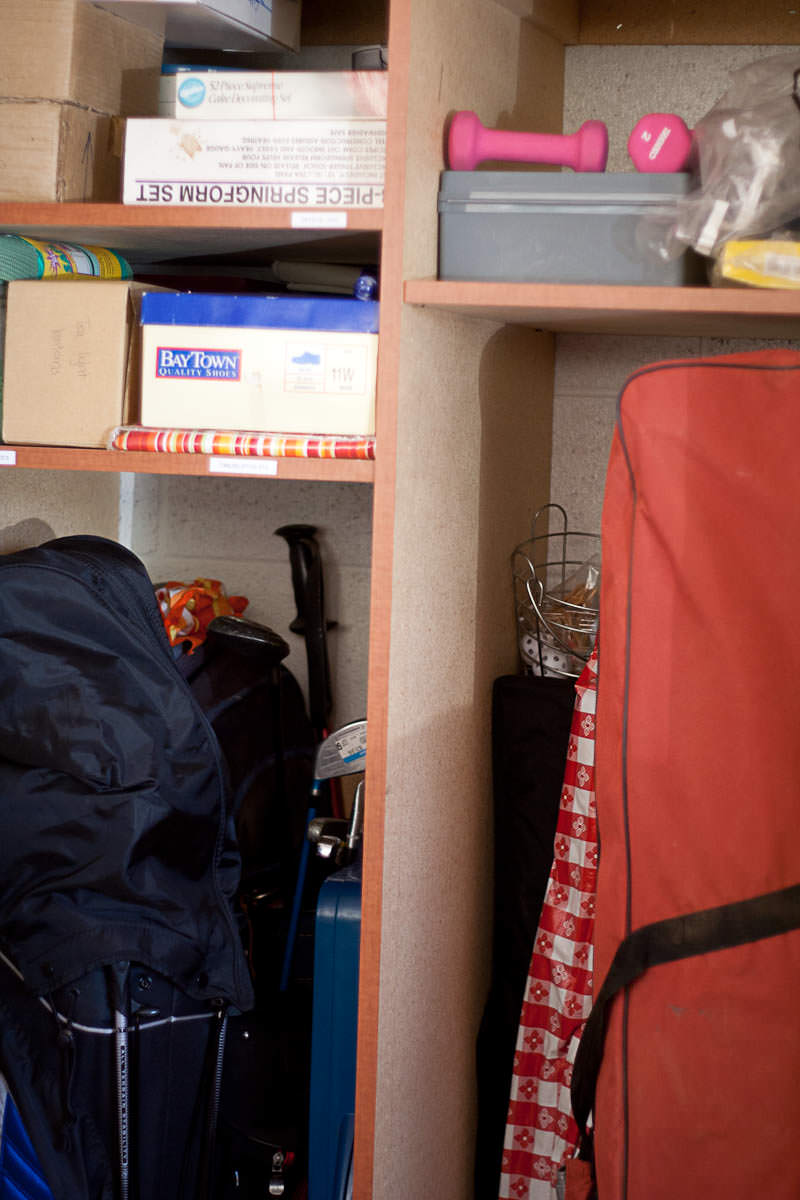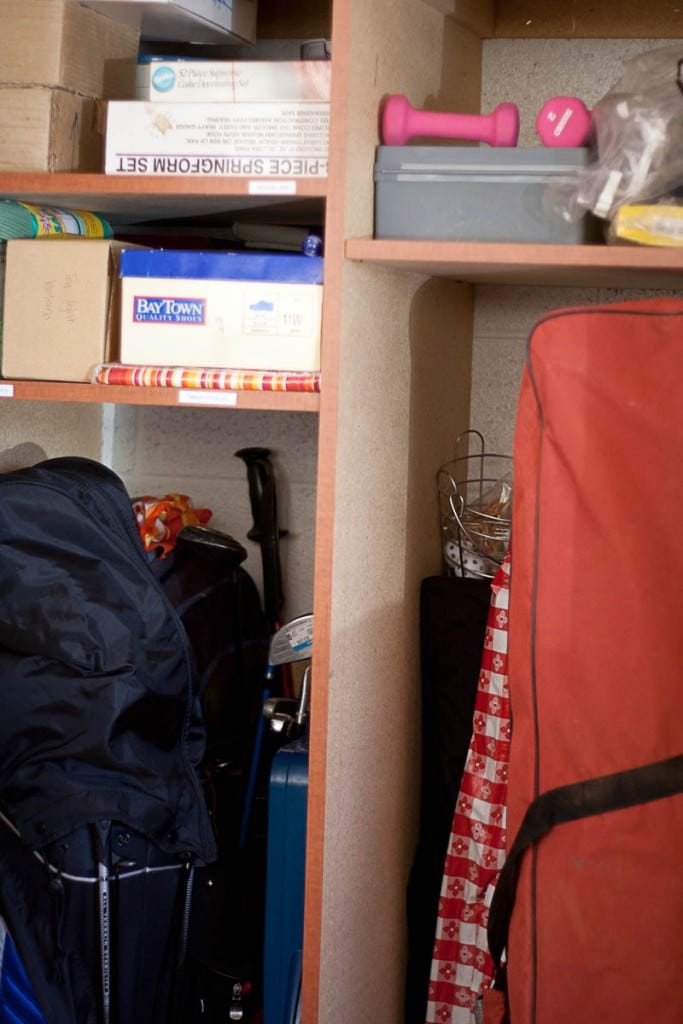 When we moved here I had shelving installed in the garage. In retrospect, I'm not sure I would do this again. I wish that the shelving was a bit more moveable. our garage is a tight fit and having the cabinets in there hasn't helped that, but they are REALLY nice for storage. I just went with a company. They are not the fanciest cabinets and doubt they will really last much more than 10 years or so but for 800'ish bucks they're pretty great. One of the smartest things (pictured) is that we left some of the areas to allow for tall things like tents and golf clubs. REALLY take stock of what you have before buildling the shelves.
But, with all that cabinet space I was left to wonder how i was going to organize it all.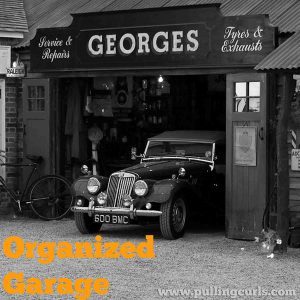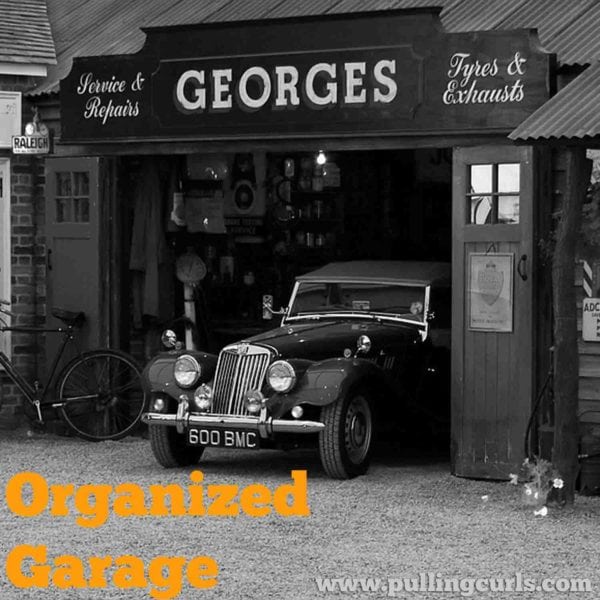 At first I just kind of put things how they were in our old house in CA. Initially, that helps a lot. You're able to find where things that WERE by it in CA and hopefully find the item you're looking for. However, our house in CA was a LOT smaller and we had more space here to spread out, I needed a new plan.
The key to garage organization is like by like. I have a shelf for pool items (which is shrinking since we no longer need floaties). A couple of shelves for camping, the far cabinet holds decorations. I have tried to put them in bins colored like the holiday (red and green for Christmas, etc.). To the far left has anything to do with home improvement, and air filters because they don't fit anywhere else.
We kind of made a center isle that holds a few things, including the outdoor play rack or neighbors loaned to us. I think the garage is a great place to make use of any storage items you can find.
The problem with the garage is people are constantly taking stuff off shelves and then throwing it back in who knows what way. I try to take 5-10 minutes on Saturday to put things back where they are supposed to be. I think you also need to comb through the garage once a year to find things you've grown out of or can't use anymore. Think if it's really worth taking up valuable real estate. I guess that's the main system — not letting it reduce itself into a pile of rubble, which is easy to do.
Do you have tips for keeping your garage organized? I'd love to hear them!