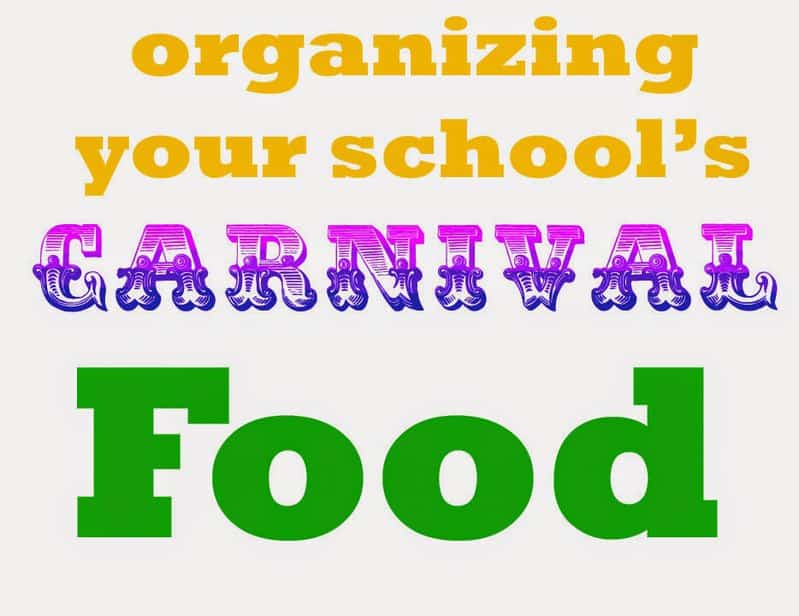 My final post is about food.
We used to do all our own food. Which is great, you make a lot of money off your food.
Turns out, we don't have hoards of parents clamoring to get a food handler's permit (especially just for this one event). A few options I have found:
1. Hire some of the lunch ladies to come back and hand out the food. We got pizza from a local pizza place (we got a good deal by buying in bulk, but sure to negotiate), had it delivered and the lunch ladies will hand it out. Easy peasy — if you have a willing lunch staff.
2. Go rogue. We did this our first year. We had parents handing out the food. I'm hopeful the health department is understanding, but it does leave a lot of liability in your lap if they shut you down. Also, you need a good parent base to come help you out
And finally, what we do now:
3. Food trucks. We ask for a small percentage of their profits and in turn they give us GREAT food! We, for some reason, have had some difficulty procuring good food trucks. They make a good profit at our carnival and since there are SO many families who end-up liking their product, they might even make return visits. I try REALLY hard to make sure they are happy with their evening. I try not to book too many (we had too few this past year, they weren't able to keep up with demand) and I try to really vary the food so everyone is happy. I think it's important to have your trucks happy, so they'll come back next year (and pay you at the night's end). We did have a fairly unhappy food truck one year, but their product wasn't great and not many people ate. I can't take responsibility for that.
Anyway, those are my thoughts on food. If you've had other experiences, share them below!
I hope you've enjoyed the carnival series. Feel free to ask questions. A carnival is a great way to raise money and build community spirit. I hope yours turns out great!
Be sure to check out my other carnival posts: