🎉🎉🎉 Save 30% on The Organized Home THIS WEEKEND ONLY with code FOOLMENOT (that's up to $35)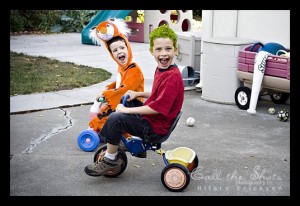 So, just because there's a picture — doesn't mean that you're all gonna figure it out. Reminder: They're cartoon characters, they go together, and Spencer is NOT Tigger (and I wouldn't recommend calling him tigger because he gets mildly bitter with you).
First one gets a lovely shout-out from me. 🙂 And yes, a shout out is all the energy I have after a weekend full of halloween stuff.