Using a bar of soap for a restless leg home remedy is an easy way to cure an annoying & painful problem! What kind of soap to put in bed for restless legs? This post might just give you an idea of how to get rid of Restless Leg Syndrome while you sleep.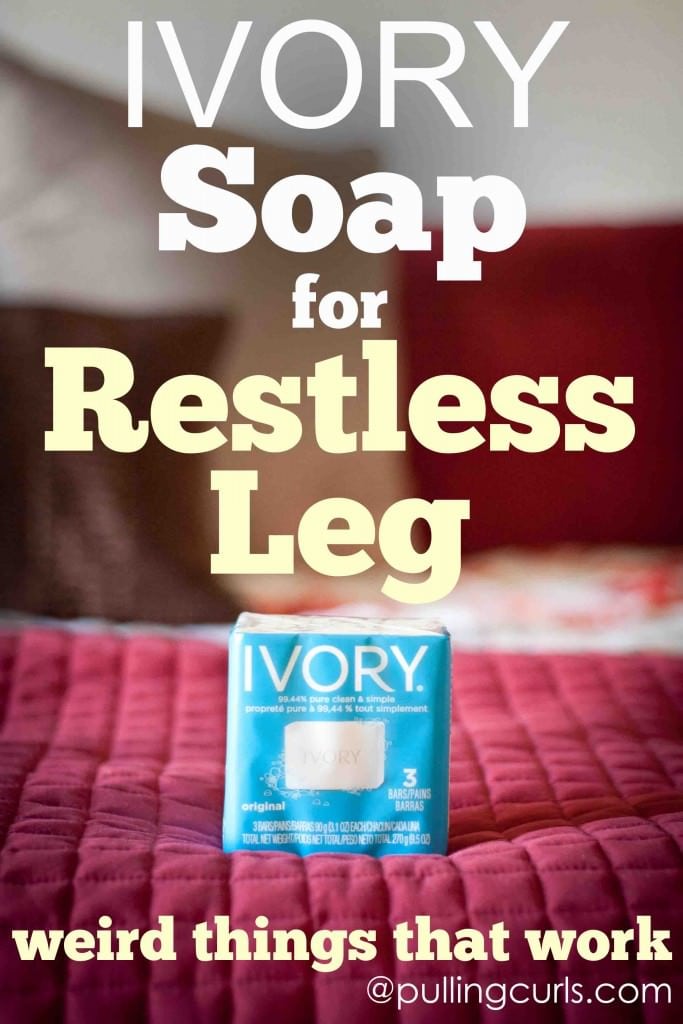 Have you seen those commercials about restless legs?
Maybe you even have it? It is obvious that the pharmaceutical industry has taken hold of this distressing syndrome and sees dollar signs. BUT, I have heard that the possible side effects could be FAR worse than restless legs. Soap for restless leg is an easy remedy that YOU can try today!
My mom was reading up on it on the internet and found that Ivory Soap could be the key to getting rid of hers.
What. the. heck?
Restless leg syndrome home remedies soap
Does it make ANY sense? no — but she happened to have a bar in her pantry. She unwrapped it (it seems like the jury's out on if you actually need to unwrap it) and popped it between her mattress pad and her fitted sheet and somehow like dumbo with his feather, she no longer has restless leg at night.
**Think this is insane (just like I did) — check the comments!
Bar of soap in bed for restless leg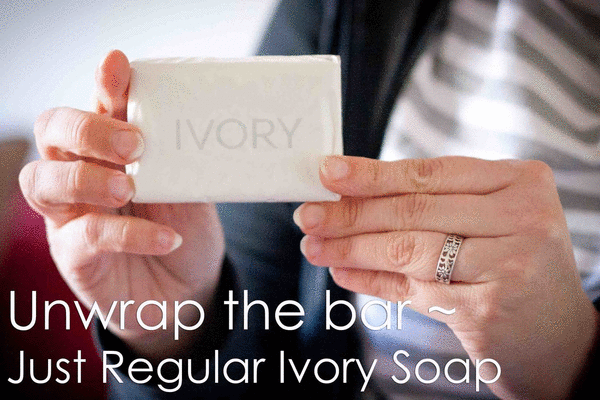 If you are in the mood to read more:
This one is selling their own soap, but ivory soap seemed to work for my mom!
This one rates a bar of soap as the top remedy.
So, I got 3 bars of Ivory Soap for my little photo shoot and I read all the ingredients — it really makes NO sense. My mom says she can't smell it, she has it tucked in a corner so she doesn't feel it.
She said the first couple of nights she'd be on the "verge"of getting it — but then would remember her soap and it would stop.
It seems like a homeopathic remedy.
What kind of soap for RLS
It looks like there's evidence that any type of soap will work… but my mom has only tried Ivory Soap.
Some people have mentioned this didn't help, but did find magnesium supplements or a weighted blanket did help. Check them out! Also, if leg craps are your issue, I've heard good things about this stuff.
I have also heard good things about oils for RLS — specifically, this one check this out:

That one's just over 20 bucks and I know RMO has a guarantee, so it seems like it would be worth it to try! Essential oils can't cure anything but I have had a lot of good luck using them.
Want more great health tips – don't miss my family health tips
It's crazy, right? Anyone tried it? Do you think it's Dumbo and his feather "made" him fly — or is it more? I figure spending a buck on a bar of soap (which you could even just use if this experiment went awry) might be worth a try!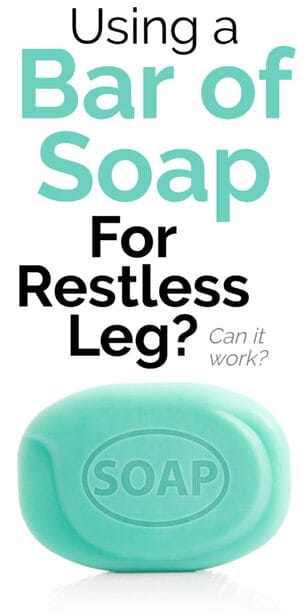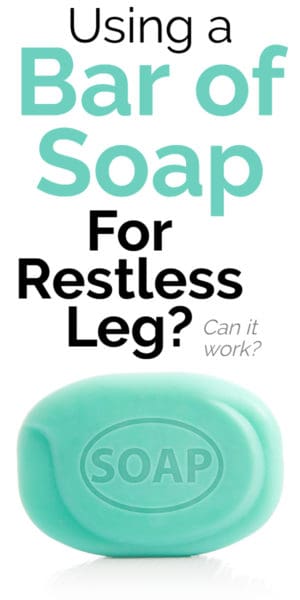 Can a bar of soap help restless leg syndrome FAQ's
Can a bar of soap help restless leg syndrome
Despite all the mean comments I've gotten on this post, there are TONS more saying it DID help. So I say try it! It may also help leg cramps
How can I get immediate relief from restless leg syndrome?
I don't get the feeling it's "immediate" — my mom said hers got progressively better over a few days, BUT I think it's better than the medications (for several reasons).
What is the best over the counter medicine for restless leg syndrome
From the comments, most people have had the best luck with magnesium supplements — but you should check with your doctor before you start taking them.

There are some prescription medications, but if you go that route, be sure to use RXSaver to save on them!
Do bananas help with restless leg syndrome
I have mostly heard of them helping with CRAMPS due to a potassium/calcium issue — but it's worth a try to see if it helps! I definitely recommend bananas during pregnancy.
How do you stop restless legs at night?
I would check with your doctor to see if there are supplements you could try, but I would 100% try the bar of soap trick in the meantime!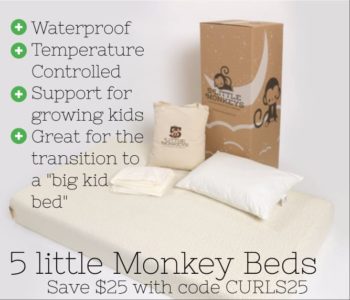 Restless Leg Tips from the Comments
It seems like the cheaper the bar of soap, the better — so they say. MEANING you do NOT have to use Ivory, that's just what my mom had used initially
People who think that using drugs over a bar of soap are dumb. I go soap EVERY. TIME.
SO many people saying this TOTALLY works for them. So I say try it!
A lot of people mentioned theirs was due to vitamin deficiency — check out these cool vitamin packs from VitaFive!
Ivory Soap for Restless Legs relief is the first of my Weird things that work series. Be sure to check out my health and wellness board on Pinterest!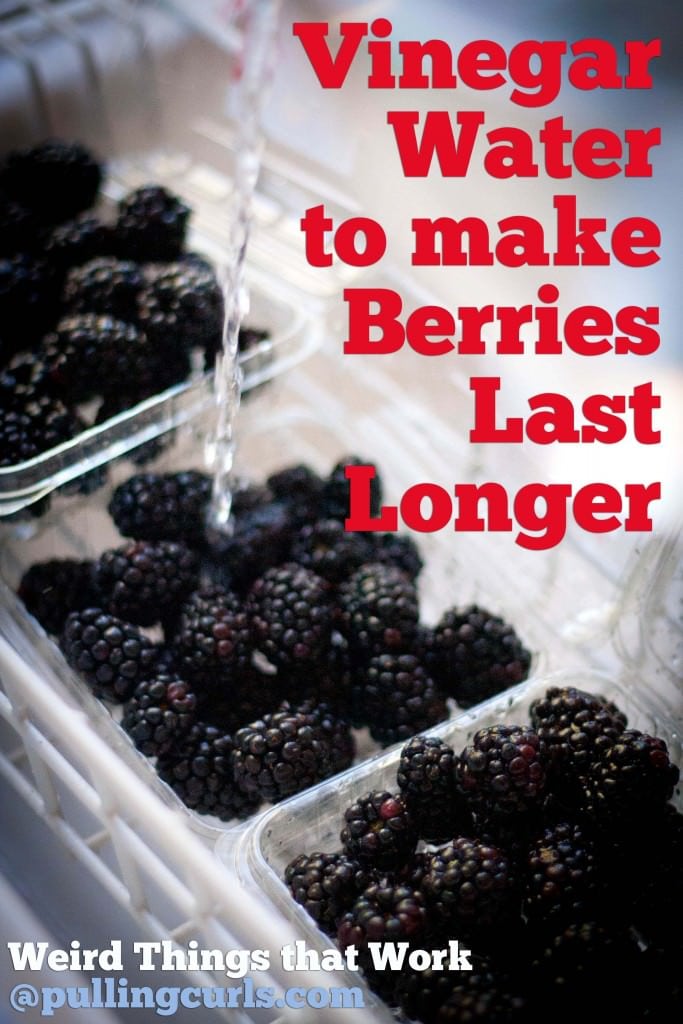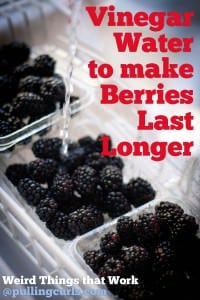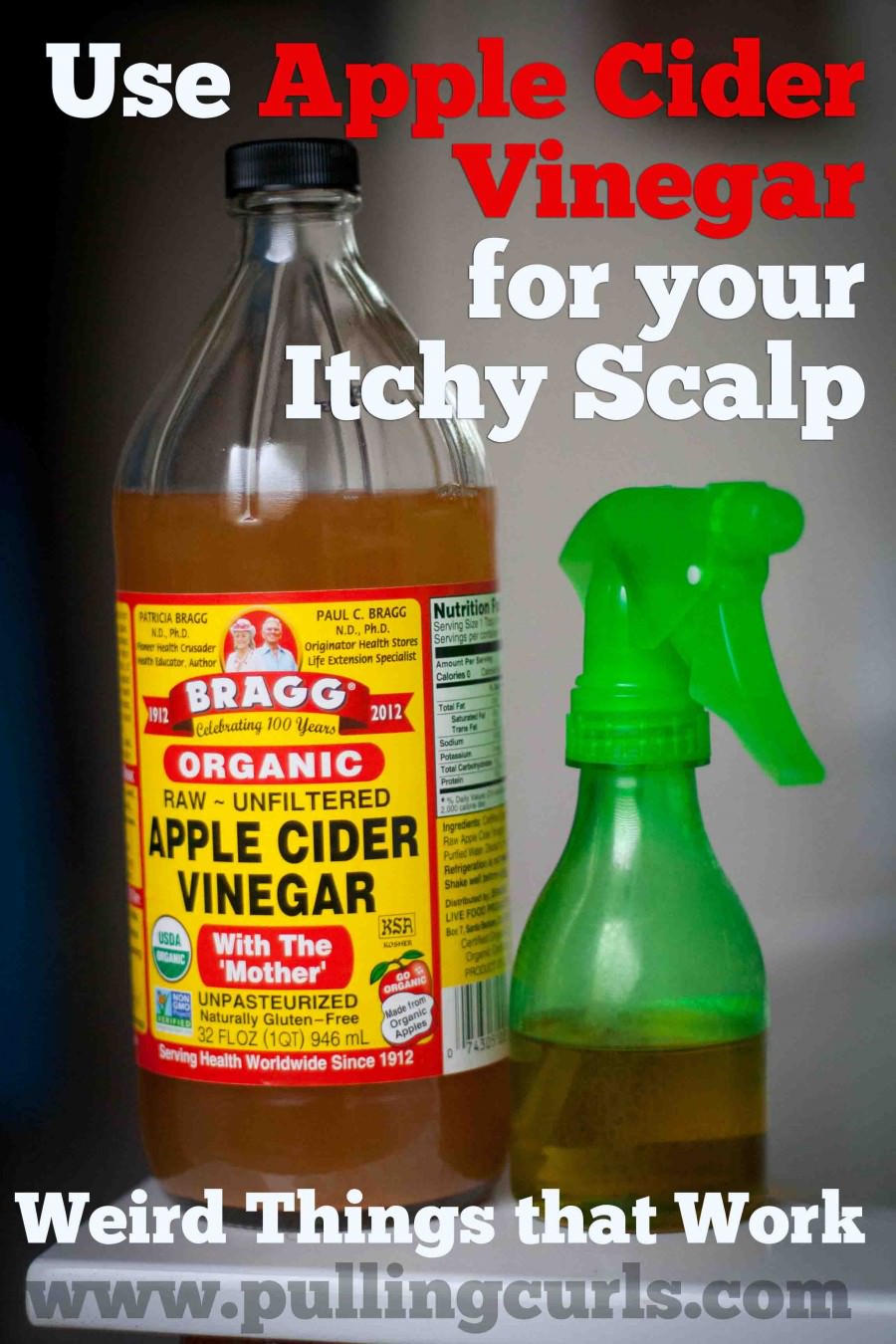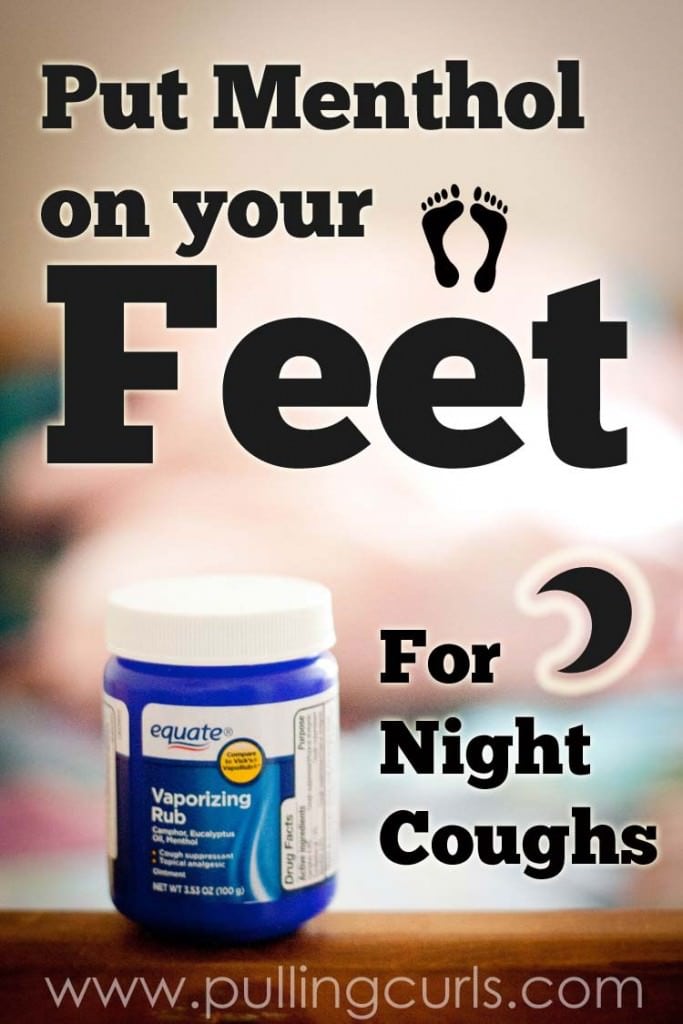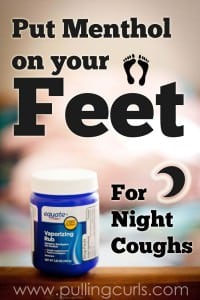 ---