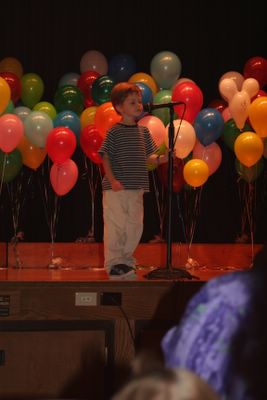 This is Conner at the church talent show. It's not that great of a photo, but I am SO proud of him. He said a 4 line poem entitled "peckin" by Shel Silverstein. He coudln't remember the title at first, but then with a little help from Grandma he did the whole thing all by himself. Way to go bud, I know it wasn't easy and I'm really proud!


Like This Post?

Stay in touch with Pulling Curls by signing up for our newsletter. Get JUST the information you want, sent direct to you!
Happy to have you as a subscriber!