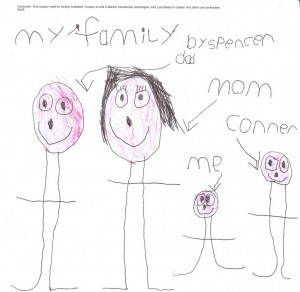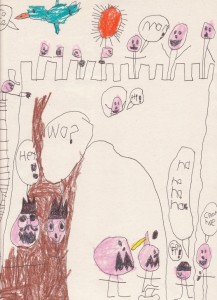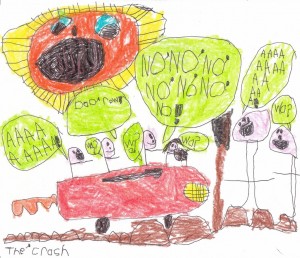 Spencer has become quite the artist lately. A few of them have been so cute I even scanned them (I know, impressive I could heave myself off the chair to do something like that). I have really, really been trying hard to give him some extra attention these past few days. I know the baby's going to be a big change for him. He's been the "baby" for quite a while…
Anyway, I love his little photos. I also love how I am the only person in our family that has hair.


Like This Post?

Stay in touch with Pulling Curls by signing up for our newsletter. Get JUST the information you want, sent direct to you!
Happy to have you as a subscriber!