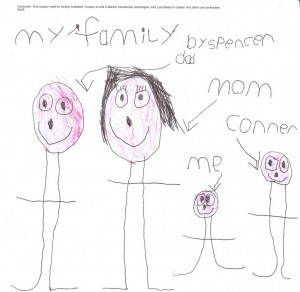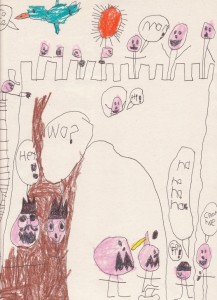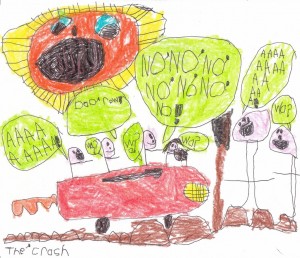 Spencer has become quite the artist lately. A few of them have been so cute I even scanned them (I know, impressive I could heave myself off the chair to do something like that). I have really, really been trying hard to give him some extra attention these past few days. I know the baby's going to be a big change for him. He's been the "baby" for quite a while…
Anyway, I love his little photos. I also love how I am the only person in our family that has hair.


The MOM CONFERENCE is coming and it's FREE -- lots of great speakers, sign up now!
Similar Posts from Pulling Curls: