Sure, I might put some berries on a salad or something and then throw on some vinegrette, but I think that's as close as my berries and vinegar should get to each other.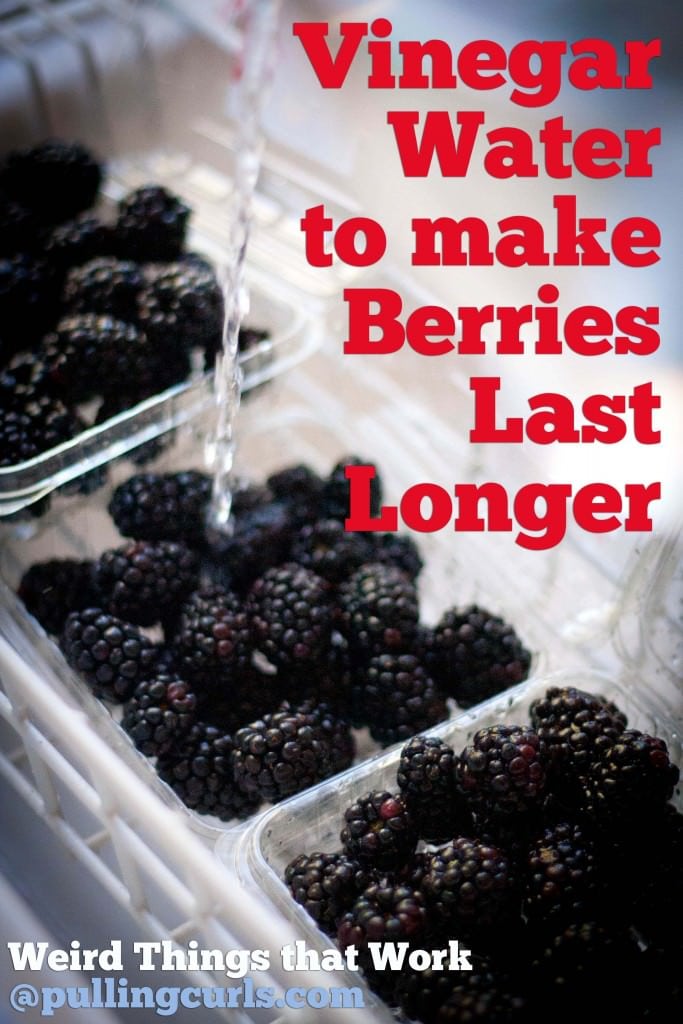 Or should they?
I thought this was the weirdest thing when I first tried it. I saw it somewhere on Pinterest. Buying beautiful berries only to have them go rotten in a day or two drives me CRAZY. I thought it was worth a try.
It totally works. I had a batch of black berries (probably the ones pictured) that lasted a FULL week in my fridge. I bet without the vinegar rinse they would've gone a day or two.
---
BTW, if you're looking for home routines that can save you time and stress — I love THIS course. Just gets us on course every day!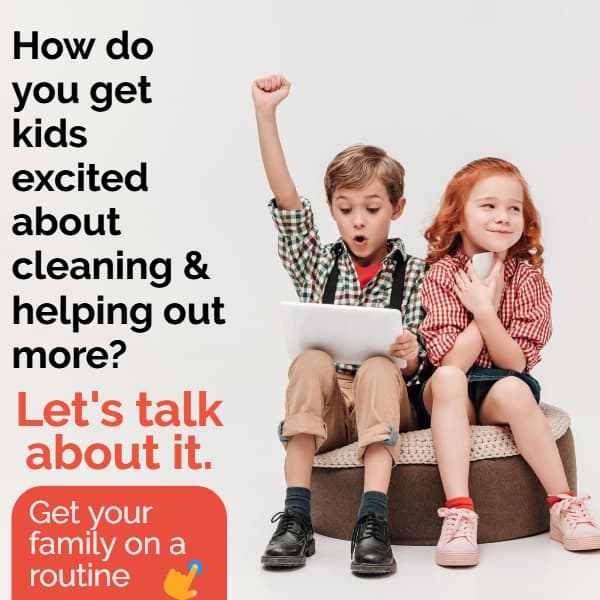 So, open all the cartons, and remove that little paper/plastic thingy on the bottom. You want to leave that area clear to let the water flow out. Or, if you're eating them right away I prefer using a strainer. This one is my favorite. Washes well, doesn't rust, great size for a can of beans or a container of berries.1
Get a 4 cup measure (love using these oxo ones, they pour so nicely), and add 1/2 cup of vinegar, then fill the rest with water (so, the water isn't very vinegar-y). I did this much water for 5 containers of black berries.
Then just pour the liquid over the berries. I like to line them up in my dish drainer so they can just hang out and drain after for a bit. I then do another 4 cups of plain water. Be careful as you do this that the water is gentle on the berries. We know they're fragile creatures.
After the berries drain for a few minutes I close the containers, and give them a little shake to make sure I got off as much water as I could. I then stack them in the fridge on a paper towel until my kids eat them by the handfulls and they disappear.
**I think the vinegar kills any spores that are lingering on the berries so they don't go moldy. I'm not really sure why though, I only know it works!
I LOVE good berries, and this allows me to buy a few containers at once and not worry they'll be bad the next day.
Like this post? Be sure to sign up for my newsletter, and check out all my other weird things that work posts!