Today I want to share my experience with Carvana: why we ended up going with them, and what we thought of the experience from beginning to end.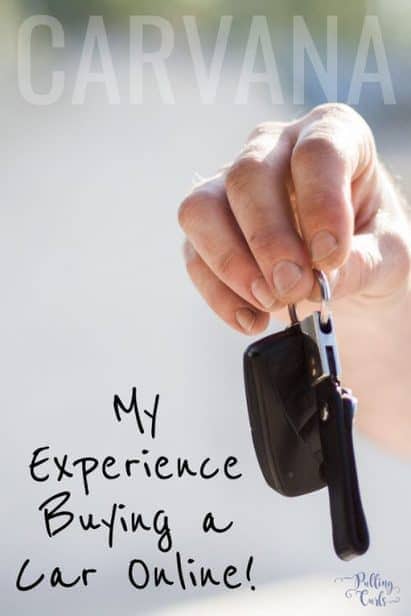 Backstory: We wanted to get a Honda Pilot Touring, AWD newer than 2016 with low mileage. We'd found one we liked and we went to the dealership.
What ensued happened to be one of the worst negotiation experiences of my life.
We were shown the car by a nice enough guy. Then when we said we were willing to talk about pricing at which point they brought in a new (older) guy to be the go-between the office and us (which I HAaAAATTE).
They came out with a pretty great offer, which I was likely willing to take. BUT, it was the first offer and we were new in our car shopping journey so I said we were interested, but we wanted to see if they could do any better.
He said he would try (and I was grateful when he left).
Then, he came back and ripped up the paper and said that if we weren't willing to take that last offer it was over and they wouldn't sell us the car.
(?)
At which point I said, "are you serious?" And he said yes and how they had done us a favor in going so low and how disrespectful I had been to ask if they could do anything more.
I was mansplained.
I said I was really disappointed and I didn't feel like he was negotiating fairly. At which point the younger salesman said he would try. He went back and said he did get us a new offer, which was actually more than the price they had it listed for online.
I wanted to scream and NEVER buy a car. Except that I had a 2003 Honda Oddessey that I really wanted to replace.
As we left the dealer wanted our number so he could stay in touch and I vowed that I would NEVER buy a car from them. And I meant it.
In the following months, we kept looking for a car like what we wanted, but we didn't see much in the area.
We were just about to head on another trip to California and I asked my husband if he'd looked lately….
Enter, Carvana….
My Carvana Review
Note: This post is sponsored by Carvana, but I got in touch with them AFTER my Carvana experience. Absolutely no sponsorship was started until our car buying purchase was complete. All experiences are my own and unbiased.
He looked and found one that matched our criteria on Carvana.
We liked the price, but we were wary about how much increase in costs we would see as it added taxes, etc.
Carvana Website
The Carvana website is great, and it REALLY shows you a lot of stuff.
Carvana Cars Cosmetic Issues
I will say that they showed us EVERY flaw that our car had. They had detailed images of every paint chip or scratch. That part was great.
Things that I loved about the Carvana Website
As I said I appreciated ALL the images about the cosmetic issues
You can see almost all parts of the vehicle in detail.
They show their inspection and anything they did to fix things (for us, they did our brakes and put on new tires
Fairly thorough about the features in the car
Things I didn't love about the Carvana Website
My main beef is that the price kept increasing as we went through the process. We'll talk more about that later
They didn't have ALL the features. Remote start is standard on that car, but it wasn't listed, so I was concerned it wouldn't have it.
Once we purchased the car — I could never find a link BACK to the car. That was super annoying as I wanted to check a few things while they were delivering it.
Now that we've purchased the car we can't see any of the documents we signed online, and the link they sent us no longer works.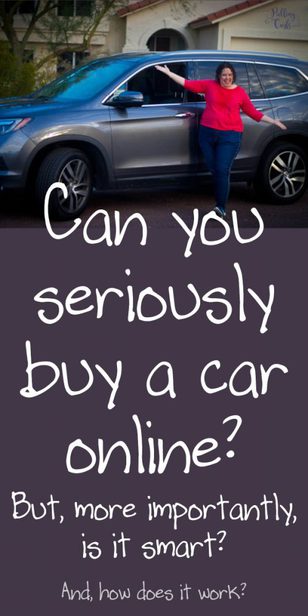 Before we started the purchase process, I wanted to call their customer service….
Questions I Had About Carvana
Because it was so foreign to me — I asked 100 questions (ok, not quite) — but here are some of them:
Can you negotiate pricing with Carvana?
No, they say it is as low as they can give. I have heard you can negotiate financing.
How does Carvana delivery work?
In areas that there is a vending machine, you can pick it up there. Other areas they put the car on a hauler and take it to you.
Can we take a Carvana car on a test drive?
Yes, but only after you take the steps to purchase it.
Honestly, I'm not sure if a car is in a vending machine (and not spoken for) if you could take it on a test drive.
BUT, most of the cars in the vending machines are spoken for (meaning they have buyers who have guaranteed their desire to purchase it).
In order to take the car on a test drive we had to:
Give them photos of both of our driver's licenses
Hook our bank up with them (it's similar to when you hook your bank to PayPal or Venmo) — we'll talk more about this below
Sign a contract.
So, you really need to show intent to purchase.
How does Carvana Know You Have the Money?
You can either hook it up for direct withdrawal, or you can get a cashier's check made out to them and send them a photo of it.
Our bank wouldn't hook on for some reason, so we had to call Carvana and get on the line with our bank where they confirmed that we had enough for them to take out the money.
How could we return a Carvana car?
So, you get your test drive. At that point, no money is taken out of your account, but because they have access to your bank account, they actually don't even go with you on the test drive. They said, if we liked the car we could just leave with it. Of course, we needed to get our other car, so we did pop-in to tell them we liked it.
At that point, if you decided the car wasn't for you — you just return it and walk away. There is no charge, even for the shipping.
After that, you get a seven-day test drive (fyi, they do charge you $1/mile after 400 miles — and since we went to Disneyland during our test drive that would've been enforced). If, during those 7 days you decide it's not for you, you return it and they give you your money back.
We didn't use either of these, we loved the car.
What's included in the Carvana warranty?
(and would the manufacturer warranty convey)
Carvana has a 100-day warranty (or 4189 miles). It covers all your basic warranty things (not oil changes, wiper blades, cosmetic things), and it does have a $50 dollar deductible. They give you a folder with who you call if you find an issue.
Our car is still under its original factory warranty as well, and that conveys as well, as does the powertrain warranty.
You can also add additional warranty at decent pricing, but we chose not to.
How does shipping work?
Our car was in New Jersey (which helped get us exactly what we wanted). We ordered on a Wednesday, and it could have been picked up as early as Monday, but chose to pick up on Tuesday (so that we could still return it after our Disneyland trip if needed).
Shipping costs $500 (but, stay tuned for how I can save you $500).
How frequently do they have returns after the test drive?
It sounds like it's fairly frequent. When I was looking online I saw a lot of people who just didn't think things drove as well as they'd hoped.
---
I then asked the man on the other end of the line if he would purchase a car from Carvana
He said that he thinks it's a great company to work for, and he has seen them make missteps and have unhappy customers (as any business does), but they work to make it right and fair for everyone. It was a really honest answer, and I appreciated it.
Carvana Pricing
This was confusing
Yes, there is an initial price listed, but it also showed initially that the shipping was free. I guess it thought we lived in the area.
Extra Fees in Carvana Pricing
So, you see the base price on the car — in addition to that we paid:
License and title fee of $500
Shipping Charge $500 (because our car was out of the area and we needed it brought here)
Sales Tax of 8.377% (not sure how they picked this percentage — it is higher than our local percentage)
There are a lot of fees that regular car dealerships tack on, but that was it in this case. Keep in mind that as you add things and proceed through the process, our car price kept increasing, which is annoying, but not unexpected.
Carvana $500 off Coupon
I have ten $500 dollar-off coupons that I can share with readers. I wish I would have had one of these, but I can only give out 10 discounts.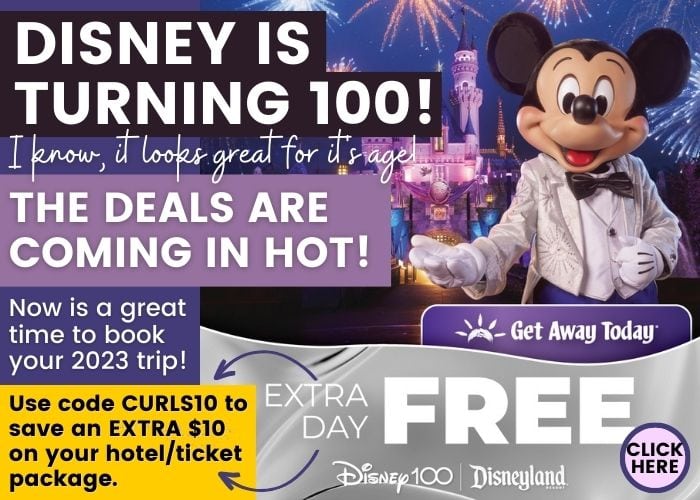 Anyway, my name is Hilary Erickson and I bought a 2017 Honda Pilot. That info should allow you to save the $500. You will need to call in to have it applied to your account (just give the my name and info).
What picking up a Carvana car is like?
We went to our local vending machine (they have 23 of them across the US), we signed our documents (you could wait to sign them until after your purchase. They did say that if we didn't like our test drive, they would shred those documents, and it would never be initiated).
Signed for the title (and how we took title, and yes — it was harder than I wanted for both of us to be on the title)
Signed the warranty documents (you can get an extended warranty before your car delivery, and we chose not to — but it wasn't too expensive to add it)
We then put the coin in the "vending" machine — it drops down your car and brings it to you. Which, is clearly a marketing stunt, fo sho.
We walked around the vehicle, then they gave us the keys and away we went!
We had test driven a bunch of Honda Pilots, so we knew what it should drive like and we liked what we felt. So, we took it home.
We then proceeded to drive to LA during our 7-day warranty. It handled well and we are very happy with our purchase!
---
Pro's and Con's of purchasing with Carvana
Ultimately we are VERY happy with our car — but I did want to share some pro's and con's of buying with Carvana
Pros of Purchasing a Car with Carvana
ZERO sales people
Fast — It was probably 45 minutes of work before they shipped the car, and then 45 minutes once we got to the vending machine and the test drive.
NO pushing — we said no warranty, and they didn't bat an eye.
Since they are willing (and fast) to ship — you can purchase cars from all over the country and gives you more availability.
Con's of Purchasing a Car with Carvana
We MAY have been able to get the car at a cheaper price with a dealer or a private party, but we'd looked for months for what we wanted and hadn't had luck.
I didn't think the car was as clean and detailed as it might have been at the dealership, it was sort of dusty (but then we plopped two kids in it and the rest is history
Their online process isn't as smooth as you'd think for a company that is almost entirely online. We couldn't get hooked into our bank, we couldn't see the sales page after we purchased it, and we couldn't see our documents after the purchase was finalized. Kind of lame for an online processor.
You usually have to wait 5-10 minutes to speak with someone via chat or the phone. Once they get to you, they are very helpful (and not pushy).
Purchasing the car jointly (which I recommend anyone does in case one of the spouses die) was kind of difficult, which surprised me.
Ultimately it was the most hassle-free car purchase I've ever had. I am very open about how we bought it and I encourage my friends to check it out.
You might need to wait a bit to find the vehicle you want to show up, but once it does, I hope you'll check it out.