Pulling Curls Direct Daily is Dying.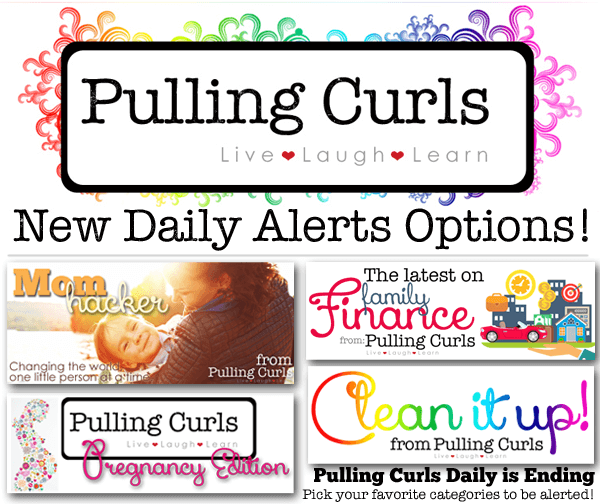 That's right, no more general daily rss feed alerts.
BUT, I am keeping some daily alerts for my major sub-categories. It seems like many people are only interested in ONE are that I blog about, be it
Pregnancy
MomHacker/Parenting
Cleaning/Organization
Finances
So head on over to Mailchimp and pick your favorites. I'd still recommend getting the monthly newsletter or all the weekly posts so you can stay in touch, but now the choice is yours! Or, if you already subscribe check the most recent post and update your profile. The daily newsletter will only go through the end of August, so update today!
Is there a category that you think I'm lacking! Comment below, it's not hard to add it! I just had such a low open rate on my daily newsletter and I don't want to crowd email boxes with things people don't need. 🙂