Finding a chicken recipe for dinner is a task many moms take a few times a week.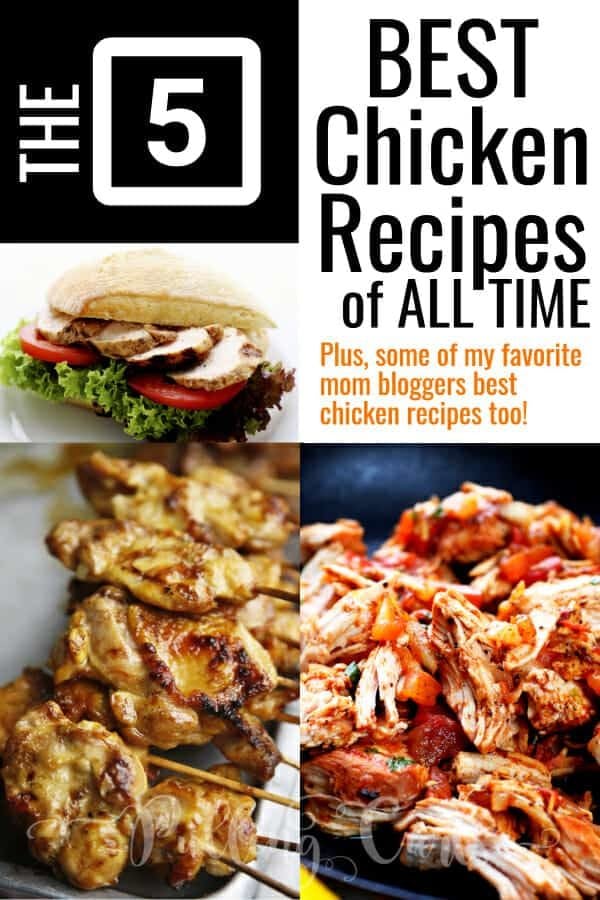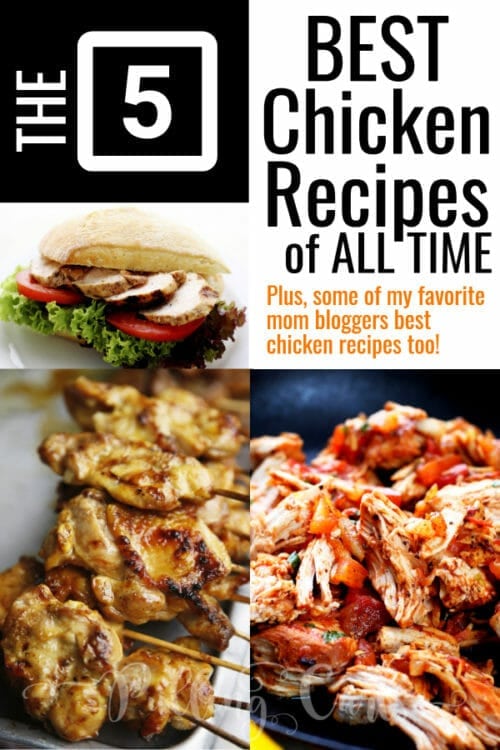 Chicken recipes are the foundation of my recipe book.
Here's what I love about chicken.
It's cheap. Super cheap.
Today I want to share 5 of my OWN favorite chicken recipes.
All are easy to make, and family-friendly (as always).
**I will NEVER share a recipe here that can't be made with kids "helping" or that the majority of my family doesn't enjoy**
Then, I asked some of my favorite mom-bloggers (who live real-lives where they make dinner nightly) what their favorite chicken recipe was. I am SUPER excited about the results, I think you're going to love them too!
With that being said – let's talk chicken.
Chicken Recipe for Dinner
Spicy Honey-Brushed Chicken Thighs
You'll notice that a lot of my favorite recipes center around thighs. I just think they cook up juicier. Also, breasts are SO big anymore — no one at my house eats a full breast — although plenty of these include breast meat.
ANYWAY — these are so crispy and have a nice combo of sweet and spicy. They're quick since you broil them.
I also like making this one with kids as it has to do a lot of measuring. Great to talk about fractions, etc. Plus measuring is a good cooking skill to have.
Yup, this one isn't for the diabetics. It's great over rice — and you can also easily do it in the instant pot. I usually add a little cornstarch slurry to the sauce to thicken it too. BTW, Deals to Meals (where this recipe is from) is one of my FAVORITE ways to save on groceries. Also, their recipes always rock! I have made it with both breast and thighs. If you're looking to save on groceries, I'd love it if you signed up via my link.
This one is probably my FAVORITE. The combo of the savory and sweet. Oh man, it gets me EVERY time. Plus, the chicken gets a little crispy in the oven. It's just delish.
I don't make these as often as I would like — but when I do, they are just SO tasty. I love wings and this combines like all the good things of wings into a sandwich. Also, I adore blue cheese. I know the grated carrot seems weird, but it ads a hint of sweetness that is so awesome. Take my word for it. 🙂
Guys– I thought this looks interesting, but it's like SO different than our usual fare — and SO good. I absolutely love them. I love Asian tacos at restaurants — so why not try them at home?
Ok, time to hear from some of my favorite bloggers. These are ladies I know in real life and I knew they'd have good taste in recipes. They're busy moms who also know how to COOK. 🙂
Bonnie is the mother of like 400 kids. She's busy and also somehow fairly normal. She shared this one with me, that looks SO yummy — Greek Chicken Burritos.
Katie is a GREAT cook and she didn't even hesitate when I asked her favorite chicken recipe. Easy Apricot Chicken looks DELICIOUS, I'm going to have to try it asap.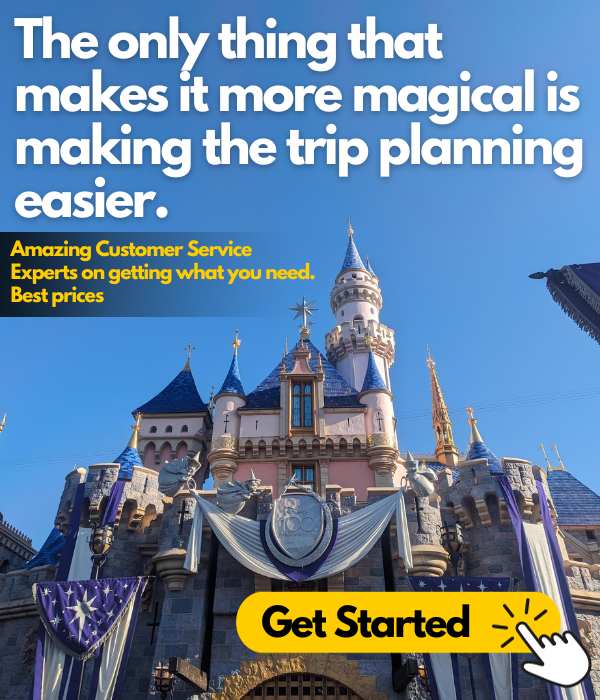 Amber shared one that looks SO good! PLUS, it takes bone-in thighs which are SUPER cheap at the grocery store. Cracklin Chicken is definitely on my to-make list.
Ashlee shared the recipe she makes every year on her birthday – breaded chicken. And yum. The secret is butter. Ashlee — the secret is ALWAYS butter. 😉
Lara eats gluten-free (as does a few of her kids) and this enchilada recipe she gave me looks so delish! Chicken makes for great casseroles!
Oh man, for those of you trying to use your Instant Pot — this one looks AMAZING!!!!! Instant Pot Parmesan Chicken Casserole. Frankly, she had me at parmesan….
Camille runs a live cooking show on Facebook — and she has one that might pull me out of my comfort zone (and it also looks amazing) — the best Masaman Thai Chicken Curry. I want to try more stuff like this, so I think Camille has inspired me to do so!
Janssen's favorite is this butter chicken. I tried butter chicken a few years ago and really liked it — I need to try this one!
Chicken is such an easy, healthy thing to have for dinner. It goes great on the grill, with veggies or in a casserole. It's just so versatile.
Like this post? Be sure to grab my easy dinner planner below to help your family get on top of meal time (and check out my other delicious food posts below that):
[pt_view id="261a2c2z4h"]