Mr Middle got his name by being in the middle.
"Marsha, Marsha, Marsha" was also a contender, but I went with Mr Middle.
Here are my top 10 reasons I am so thankful for Mr S: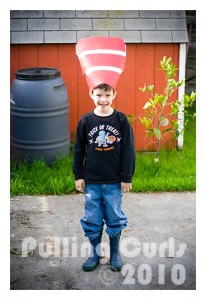 1. He loves to read. Did you hear he read ALL of Harry Potter in a week. That's right, 7 days, not like the way God views a week. Sadly, he still wants to keep reading about the mis-adventures of Harry. I am working hard on helping him find other types of literature.
2. He is uber self-confident. SO much so I have had to beat him down a few notches before. Sad, but true.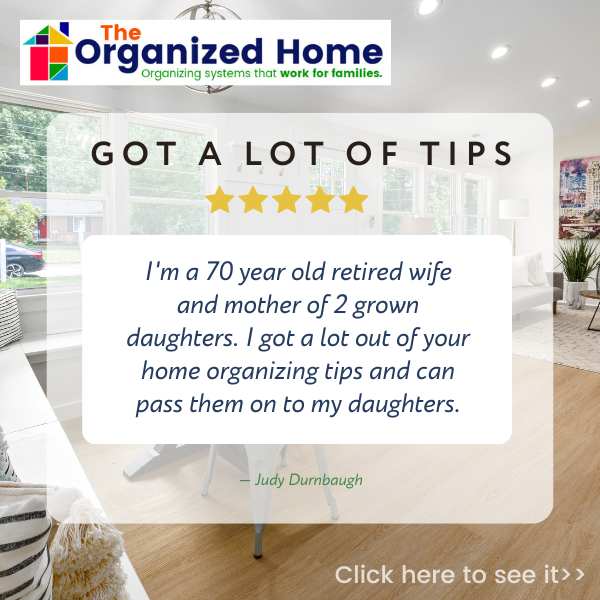 3. He still has a little tiny voice. It's not near like it used to be and I and am also thankful for the peer pressure that has brought his voice into a normal timbre, but I am going to miss that tiny voice someday, won't I?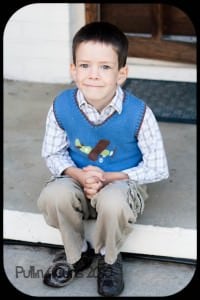 4. He is the Barry Manilow of Senior Primary. When in the right mood, the kid can belt out the hits. I remember when he was learning to read I was trying to get him to sing the words of hymns as practice and he would sing out loud and proud to "I Know that My Redeemer Lives" until many eyes were wet by either laughing or the fact this little four year old was singing it like Ethyl Mermon, and hopefully something of it had actually taken root.
5. If Spencer could surgically attach the Ninetendo DS to his hands, he would. Am I thankful for this? Maybe, when I really need him distracted. And boy oh boy will that sucker distract him.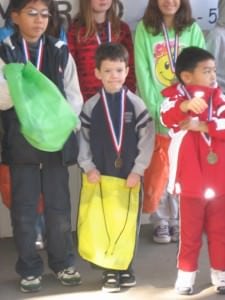 6. He is giving his other brother a run for his money. I remember reading a book that said you don't need to intervene in family dynamics when the older child is getting their way all the time because that will soon change. ANd it has. Someone nick named El Presidante isn't so happy about this one.
7. He loves spaghetti pie. He ALWAYS says it's his favorite food, without fail. It's a simple dish and he adores it. I should blog the recipe for that one at some point.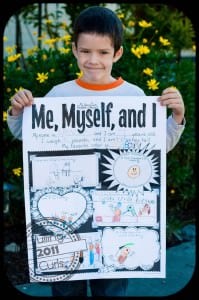 8. He loves the computer. For homework they are supposed to do a math computer game online 3 times a week for 20 minutes. Let's just say he's almost done with the 5th grade version of this thing.
9. He loves cub scouts. He just finished his Wolf badge (by doing an outdooor flag ceremony — see my instagram feed on the right) and he's enjoyed doing the requirements. I think there are a lot of great things about the cub scout program. I am grateful for it (I also secretly am not its biggest fan sometimes, but I digress)…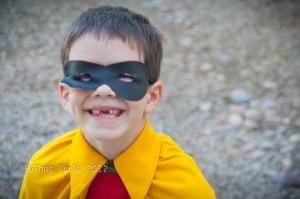 10. He loves it when I walk him to the bus stop or pick him up. He still really likes me people, it's nice to be liked!
Anyway, I have a lot of fears when it comes to this one. The word is a mean thing and this one will be facing it head on at some point. I need to be grateful for the good things in him so I can help him grow into a man strong enough to do the right thing.