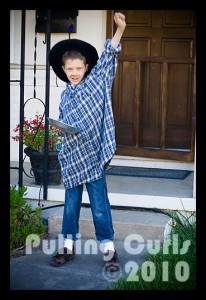 **Some of you may not know why Mr C gets the name "El Presidante" on my blog. The other two are kind of self explanatory. He ran for student body president his 5th grade year in CA. The day of the election he came out and said, "Today is the day I become president" — was he the only one running? No. That kid has some hootspa.
Anyway, El Presidante holds a special place of fear in my heart. He is the one I am messing up on, he is the one that will go through all these stages first and what if I don't know how to DEAL WITH IT? Can you see me shaking in my boots right now, because I am. Well, I would if my boots weren't in a box in my closet because we don't need boots here. But, I digress.
C had a doozy of a year last year. It was the move, and the change to middle school and me learning to be more hands off with his homework. It lead to some crazy grades and some crazy behaviors but I am seeing a new sense of responsibility glimmering in this kid.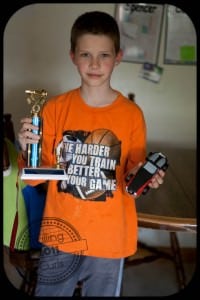 And boy oh boy am I glad.
I also see someone who would much rather listen to his MP3 player then his family in the car. But frankly… I would too sometimes. 🙂
I think it's so easy to be weighed down by all that parenting hands you. The responsibility, the long hours, the extreme involvement of it all. It's just hard to take sometimes. But, when you really look at this amazing little being that you're helping to mold you can't help but be grateful for what God has given you and how you're learning in the process.
And so, without further adieu, 10 things I am grateful for in El Presidante: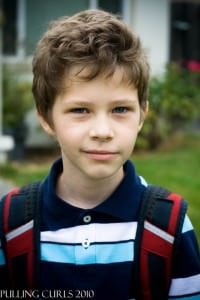 1. He didn't have a single missing assignment last week and I rewarded him. If he does his work he does a good job, sometimes he leaves it in his folder or just forgets it all together. We're working on that. 🙂
2. He is loving audio books lately, and that's a great thing to do. Less great when we take you to a baseball game, but great nevertheless.
3. He sure loves his little sister. He is an AMAZING big brother and I am so grateful for him. When we were in CA I really needed him to step up to the plate a few times and he came through with flying colors.
4. He and his brother sometimes play really well together. Look at me focusing on the good…
5. He picks great friends. Out of a class of strangers, he somehow picked out the LDS kid and has found a really great friendship with him. He didn't know he was Mormon until later, and I'm not saying that my kids can only be friends with LDS kids, because that's not true in the least but it was a happy thing for me.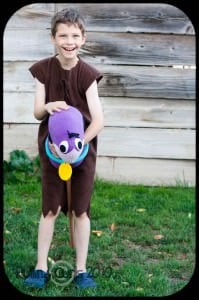 6. He is such a geek. I think this will serve him well someday, even though sometimes I want to ignore his questions and hide in a pillowcase.
7. He really likes music. I mean, how could he not — it's kind of in his genes, but I see big things for him with his trumpet, he really likes doing it.
8. He really hates Instagram. I find it amusing, I will get a picture of him smiling at some point. It's a challenge now, thanks C! 🙂
9. He is a strong worker. Sure, he has his times where he can barely make his bed, but when this kid sets his mind to working there is no stopping him. I am really proud when I see him a service project or whatnot, just enjoying the camaraderie of the work and getting stuff done. Love that.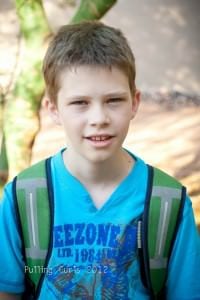 10. He is slowly understanding consequences and repentance. He is building a great relationship with the bishop of our ward, and I'm really glad. Instead of finding him as an annoying old guy (and it would be difficult to find that in our bishop, he's a really great guy) he has found a friend who helps him along the way. His budding testimony is helping him realize the consequences to all that he does and I'm really grateful for that.
I am really grateful for what this kid is turning into. I think it's really easy to see gratitude replacing fear when I think of my kids. If I can really be thankful for ALL That they are, I can find the gratitude in all that they're putting me through. And sometimes, that seems like a lot. 🙂