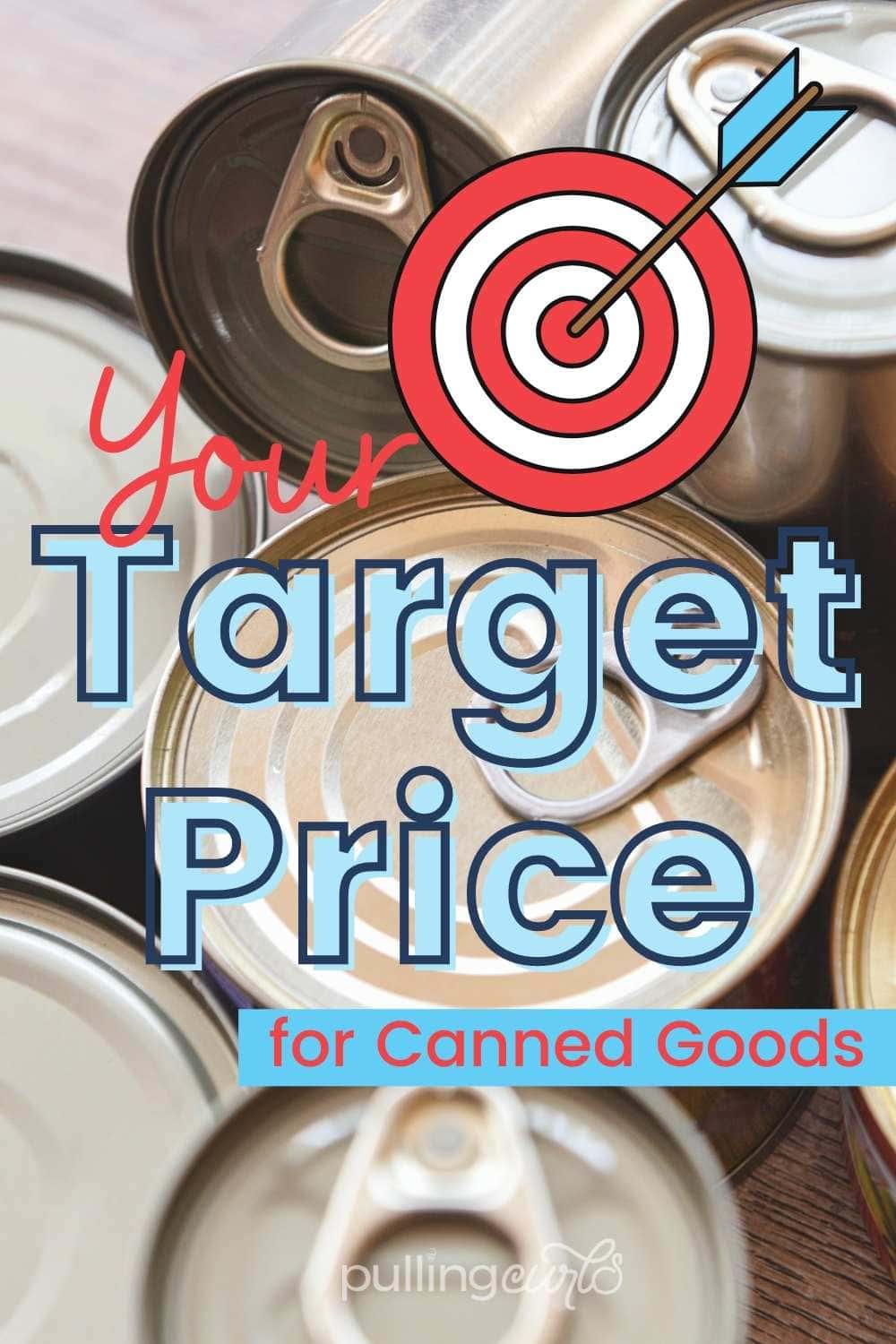 If there's one thing I'm really great at — it's grocery shopping. I went through a few phases, including overbuying and buying cheap gross stuff. But, I feel like I've hit a sweet spot where I know how much I need of things (or at least how much will fit in my pantry) and I've got it down. I thought we'd tour the grocery store together and I'd tell you my buying plans for each area.
Today we'll start with canned goods.
Sure, cans have BPA, but they are awfully handy, and I'm sure that the ziplocs I sometimes store dried/cooked beans in the freezer probably also have BPA. I'm not sure of a better alternative at this point, for most of these items.
After covid the knowledge that I HAD food was a comfort for sure, it did make me re-think what I was buying.
Here are the cans I keep in bulk, in this you'll see the item, the # I keep on hand, and my target pricing for the item (I will admit pricing has really fluxuated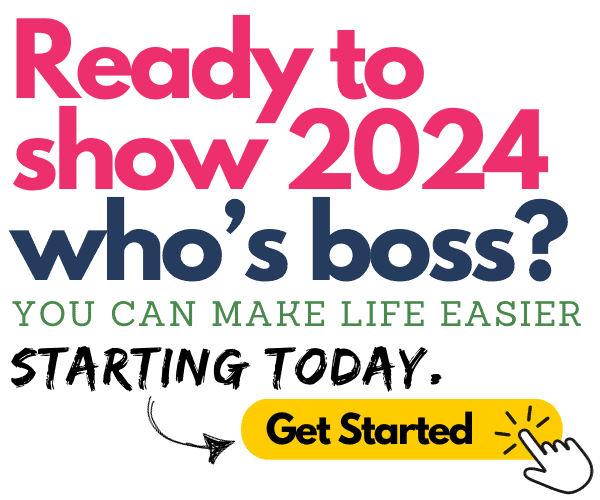 BTW if keeping food organizing is making stocking up hard — check out this course. It really simplifies organizing for busy families. Jump in for just a month and make your pantry easier for you!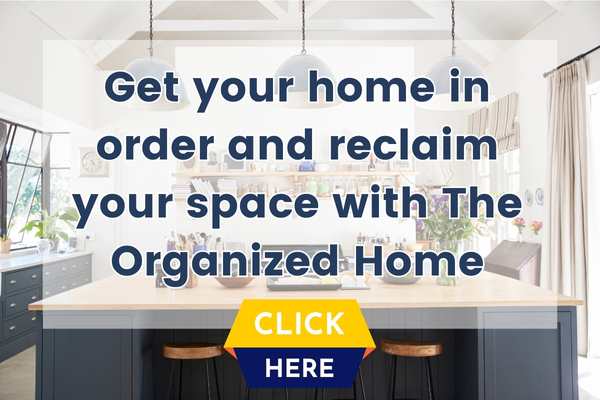 Garbanzo Beans (4) 80 cents
Kidney Beans (6) 80 cents
White Beans (17) 80 cents
Black Beans (17) 80 cents
Refried Beans (8) less then a dollar
Chili (18) less then a dollar
Pork and Beans (4) depends on the can size and the quality (some are awfully cheap, but I prefer the better varities, and those I try to go to about 1.50
Stewed Tomatoes (5) 75 cents (for 14 oz cans)
Diced Tomaotes –regular (10) 75 cents
Diced tomatoes — flavored (like rotel) (10) 75 cents
Crushed Tomatoes (I usually buy the 28 oz cans) (6) 1.50
Tomato sauce (20 — tiny cans) — 25 cents
Tomato Paste (10) — I am actually not sure, I'm guessing 75 cents?
Good soup (progresso, or the nicer campbells)) (17) — less then a dollar
Condensed Soup (my kids still love this stuff) (11) — less then a dollar
Sliced/Chunk Pineapple (7) — less then a dollar (I try to keep some of both the larger and the smaller cans on hand, so the price obviously varies, but less then a dollar for the larger cans)
Crushed pineapple (10) – less then a dollar
Pumpkin (2) — I have no idea, I just stock up at Thanksgiving
Can berry Sauce (2) — again, just a thanksgiving thing, but I do keep it on hand
Pie Filling (4) — depends on the type
Mandarin Oranges (7) — no clue, I don't actually buy very often
Pears (7) less then a dollar
Peaches (7) Less then a dollar
Corn (6) 75 cents
Creamed Corn (3) 75 cents
Beets (3) ??
Canned Salmon (4) — I so very rarely find this on sale I tend to just buy it when my supply is low.
Canned Chicken (10) — I think the costco price is close to 2 dollars, and I have actually never bought it anywhere else.
Canned Tuna (20) — 1 dollar/can
Sliced Oilves (10) — 75 cents/can
Whole Olives (3) — less than a dollar
Green Chilies (12) less then 75 cents/can
Red Enchilada Sauce (4) depends on the size… about 2 bucks for the larger can, 1 for the smaller
Green Enchilada Sauce (2) same as above
Chipotle Pppers (6) — not sure, don't buy frequently
Evaporated milk (5) I haven't bought this for a while either, I'm guessing about 75 cents/can for the smaller cans, which tends to be what I use.
Sweetened Condensed (2) less then 2/can — I think
Spam (3) — not sure,
Broth (9) I have started buying the boxed stock at Costco, but for cans I try to hit 50cents/can
Tomato Soup (20) — 50 cents/can
Cream of Mushroom (2) — 75 cents
Cream of Chicken (5) — 75 cents
Cream of Celery (5) — 75 cents
Yipes! When you type it all out like that, it's quite a lot! Canned items, are probably the bulk of my food storage, and probably the easiest to stock up on.
Grab my pantry excel file to be more mindful about what you have and what you need:
Note: Target prices are prices I am hoping to get. I notice when I'm low and I just shoot for a price CLOSE to that price. Do I always get it? No, sometimes it's a bit lower, sometimes a bit higher. It's just a good idea, to have a target price that's good for items that you buy frequently.
Note on Quanities: They are constantly being adjusted by how much we use an item, as well as how much space we have to store the item. I used to want 20 cans of evaporated milk, but I just don't use it much any more and I'd rathe have the space for beans. I went through a phase where I thought I should have canned vegetables, but we NEVER used them, so it was a waste. Anyway, you need to adjust as needed.
Is this helpful? Would you want it for other grocery isles?
I will say my target price here is lower on many items then it was in CA. I will say that some of the items it's just the same, so who knows.
And yeah — stocking up is a GREAT way to do it, but make sure you're also keeping track of what you have an need. Staying organized is key. Jump in this class before you waste another dollar on food you already have: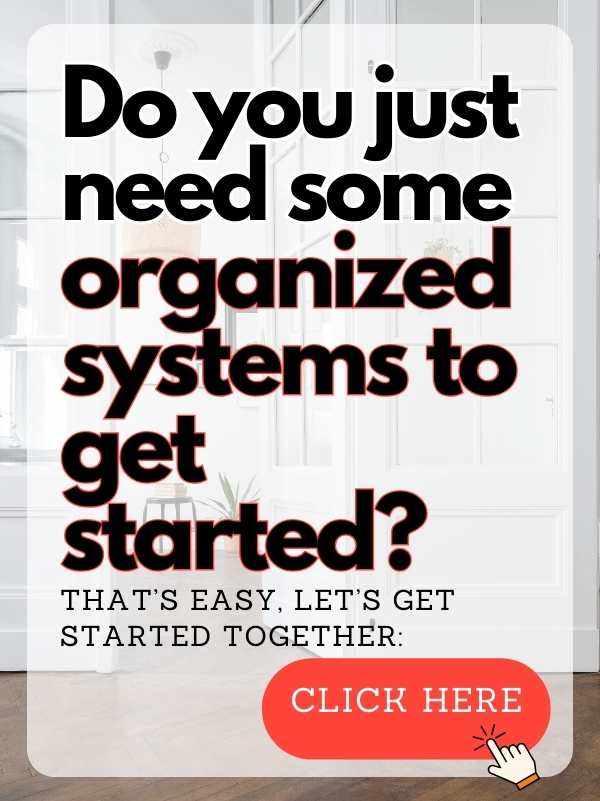 Of, if you're not quite ready start with the 5 Word Organization Challenge: