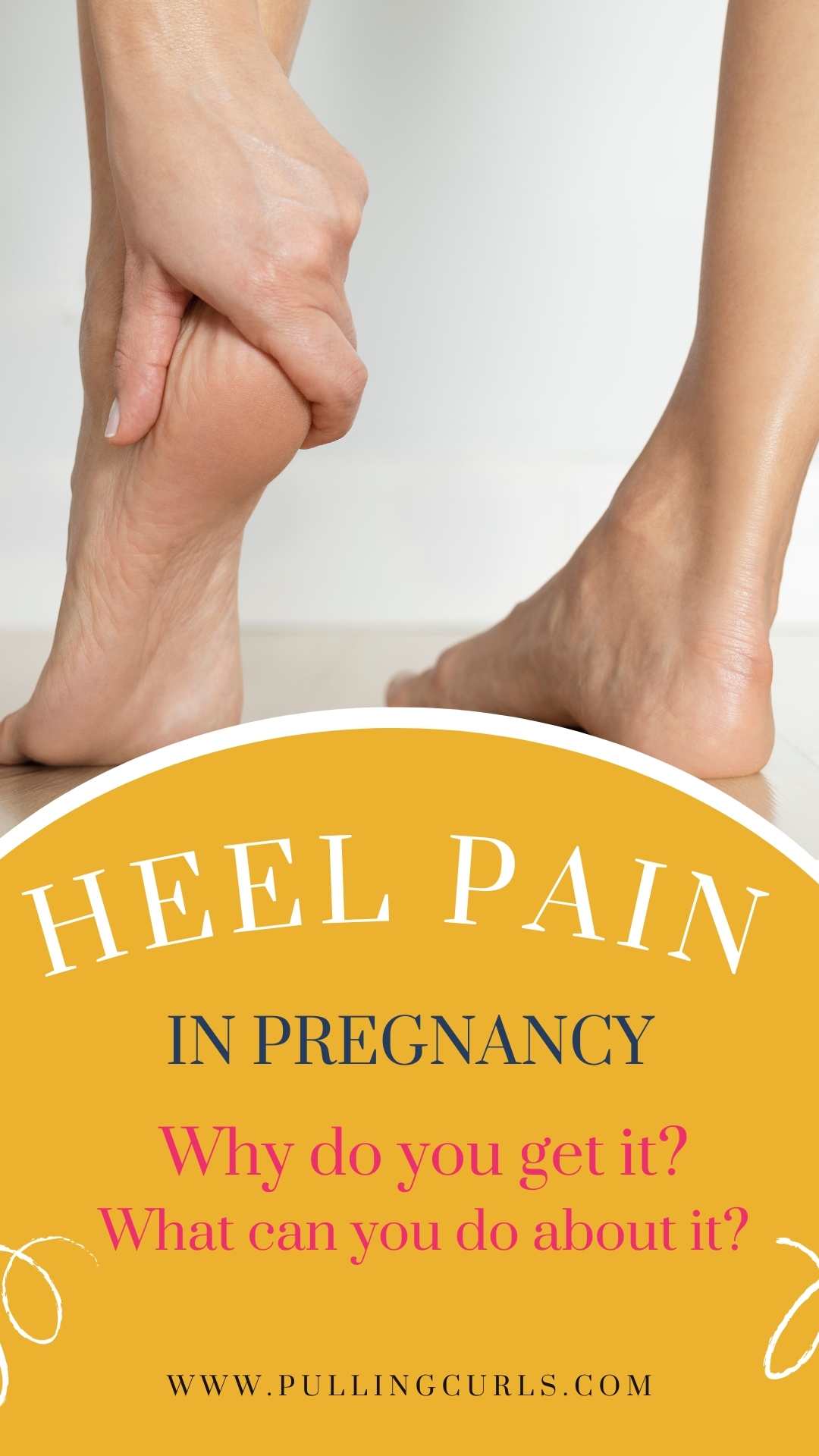 Do you have a pregnant family member or friend who is beginning to experience heel pain? If yes, it may be caused by a condition called pregnancy-related plantar fasciitis. It is one of the most common musculoskeletal conditions that affects women during their pregnancy. While this type of heel pain can be bothersome, there are some preventive steps as well as treatments that your loved one can take in order to alleviate the symptoms and get some much needed relief! In this blog post, we will explain what causes this type of foot pain during pregnancy and how you can help support them through it.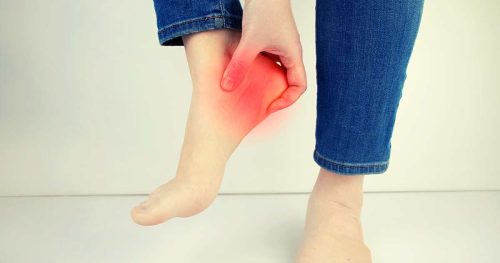 First off, hello! I'm Hilary — many people know me as The Pregnancy Nurse 👩‍⚕️. I have been a nurse since 1997 and I have 20 years of OB nursing experience, I am also the curly head behind this website Pulling Curls and The Online Prenatal Class for Couples. 🩺​ I have talked to patients who are having this issue, as well as experiencing it myself with all three of pregnancy (hello nurses walking on hard hospital floors for 12 hours, I see you).
There are SO many aches and pains of pregnancy. Come join me in The Online Prenatal Class for Couples where we aim to prepare you from bump to bassinet (or head to toe in this case).
Why might you have heel pain during pregnancy?
The extra pressure that comes with carrying an additional person in your body can create strain and tension on the muscles, ligaments, and tendons in your feet. This is especially true if you had pre-existing conditions such as flat feet or high arches before becoming pregnant.
Additionally, the hormone relaxin causes your ligaments to relax during pregnancy which can cause your feet to flatten and stretch the plantar fascia. This stretching of the plantar fascia can lead to inflammation and heel pain.
It is also not unusual for pregnant women's feet to swell. You may be wearing shoes that are too tight that can lead to foot problems (and issues from your toes curling at the end of your shoes).
In addition there can be just generalized foot and ankle problems due to relaxin adjusting your ankle, knee and hip joints.
The hormone relaxin helps relax your pelvic opening so that baby can come out (and not get stuck) — bit it also relaxes all of your joints (foot, your whole pelvis, ankle, elbows, etc).
Personally, my issue with heel pain (although I didn't know it at the time) stemmed from my pelvis. I talk about it in my post on 38 week with pelvis pain making it hard to walk.
The cliff notes is that my pelvis was separating, which was causing issues along both legs and how those ligaments handled the increased load of pregnancy. It took years to figure out that my HIPS were causing my FOOT problems. So, I hope I can help you from having that issue!
And, if it's not plantar fasciitis, I do have a whole post on pain in your feet during pregnancy.
Love tips like this — come join me in The Online Prenatal Class for Couples for MORE easy tips to make pregnancy, labor and life after baby easier!
How to ease the heel pain and make it more comfortable for pregnant women?
Fortunately, there are some ways to combat this discomfort and make it more bearable.
First, try adding extra support to your feet with custom orthotics or arch supports. Some people may tell you that you need to go to a podiatry office to get orthotics, but if this is a short term problem, I'd recommend just trying some regular orthotics and seeing if that helps (I have used both these kind and this kind << I prefer the second one, personally. If the problem continues past pregnancy, you may want to consider getting custom orthotics.
I have also had really good luck with either Vionic shoes or Sketches Go Walk. I have also used Hookas, but they're so pricey I tend to recommend the other two. Vionic has a LOT of styles depending on what you need. If the shoes can have laces, I recommend going up a size for right now, your feet will just be happier (but I don't do that with flats or other shoes like that).
Orthotics will prevent the foot from flattening and further stretching the plantar fascia while providing cushioning and stability.
I also recommend just always having good shoes on that help support that arch (I put mine on the minute I wake-up). I know this can be annoying when your feet are swelling, but it can be worth it. Obviously, when you're NOT on your feet (aka, elevating them while sitting on the couch) get those shoes off and wiggle your toes!
This is especially important during pregnancy when relaxin is messing with all your joints (later on — after baby — you want your arches it learn to live without orthotics, but for right now, support is key).
Some people find relief by rolling their arch along a frozen bottle of water to both massage it and ice it. I'd try it (because you likely have a bottle of water that you can freeze), but if it's not helpful I wouldn't keep trying this one.
Wearing large enough shoes that have a wide toe box can reduce pressure on the toes and make walking easier. This may mean buying a pair a size up for your swollen feet of pregnancy, and that is not unusual at all.
I actually found that a lower hip belly support band (like this — but wear it a bit lower onto your hips) was very helpful (because mine was rooted in my hips). Either way, it will help support that belly and help you feel better all around.
Finally, stretching can be a big help. I have personally started doing some mobility training on YouTube and have found this to be a HUGE difference with my feet. Some of the exercises you may have adjust due to your expanding belly, but many can be done and may actually help your problem! If you're not sure what stretches are OK or not OK, ask your provider for a reference for physical therapy so they can help with some stretching that may help (while safely making sure your pelvis is OK).
Here's a good video to start with right here.
(she's great, but I'd look through some other non-pregnancy ones from physical therapists to find some other ones that may work better — but I do like how she preserves your pelvis).
When to seek medical help?
Most of the time, pregnancy-related heel pain can be managed with the home remedies mentioned above. If the problem isn't too severe and just comes and goes based on your activity it may not be worth talking to your provider.
However, if you (or your loved one) are still experiencing significant discomfort or if there is a sudden development in their symptoms, it's important to seek medical help. Your doctor may recommend additional treatments such as physical therapy or steroid injections to reduce inflammation and pain.
Either way, your provider likes to know about your aches and pains in pregnancy. For instance, I wish I'd mentioned this more to my provider when I was talking about my pelvis hurting. Maybe she, or my physical therapist would have tied the two together and been more helpful.
If the pain is severe (especially if it existed before pregnancy) they recommend you see a podiatrist as well (although I'd recommend seeing a chiropractor or physical therapist before going to a podiatrist unless the problem has been long-term. Esepcially if you're well into your third trimester, I think a podiatrist is overkill (unless the problem continues after baby is born).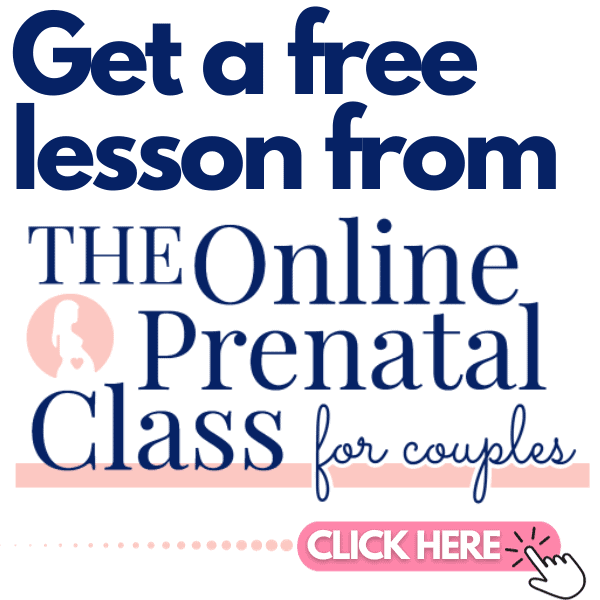 It can be hard to talk with your provider to get what you need during your pregnancy. Come join me in my healthcare communication bonus video in here.
Prevention tips for avoiding heel pain during pregnancy altogether
Prevention is a worhwhile goal in this area.
Wear supportive shoes with good arch support and cushioning,
Be mindful of footwear that makes it worse (everyone said to avoid heels but wearing heels now and then actually made mine feel better because the ligament wasn't getting as stretched.
But most of all, I would encourage stretching regularly throughout your pregnancy (including prenatal yoga). I really think that stretching is one of the most important things in your pregnancy foot care. While it is not an overnight fix (although mobility training was close for me), with time it will really be the difference for you.
I know a lot of people will recommend to limit your weight gain, but I really think that most of this is related to your shoes, pregnancy and a need for increased mobility, so I'd take that whole "it's from extra weight" issue with a grain of salt.
I hope you found this article helpful, and realized you are not alone with this common pregnancy problem.
If you like simple, helpful advice from someone who understands what a pregnancy woman is experiencing, please do come join me in The Online Prenatal Class for Couples. It is truly the simple way to get (and feel) prepared for your hospital birth.
And, if you're not quite sure you're ready for that whole thing, check out my free prenatal class. It's your first step toward getting in the driver's seat of your birth.