We're going to talk about Kanab, Utah: Places to eat, hotels, Zion and other National Parks, and more!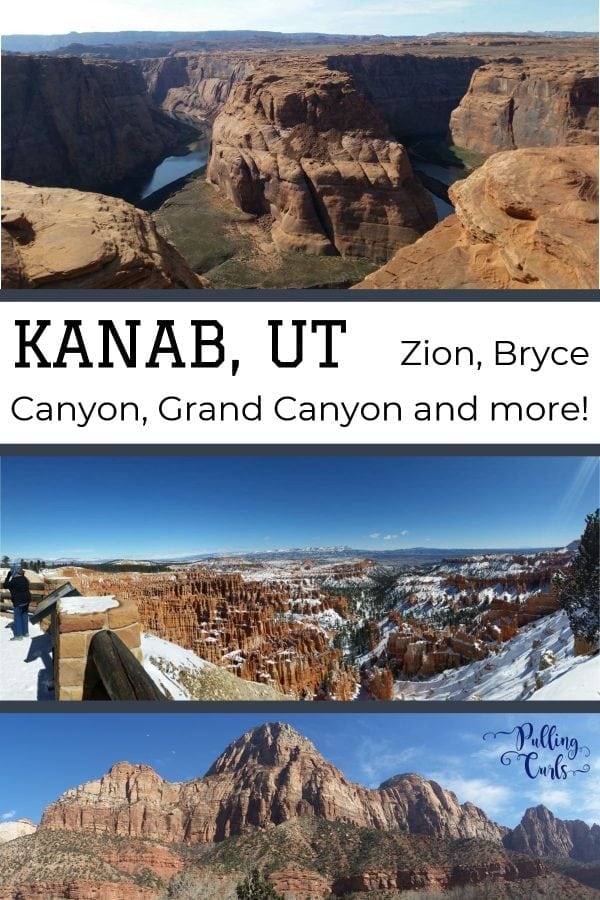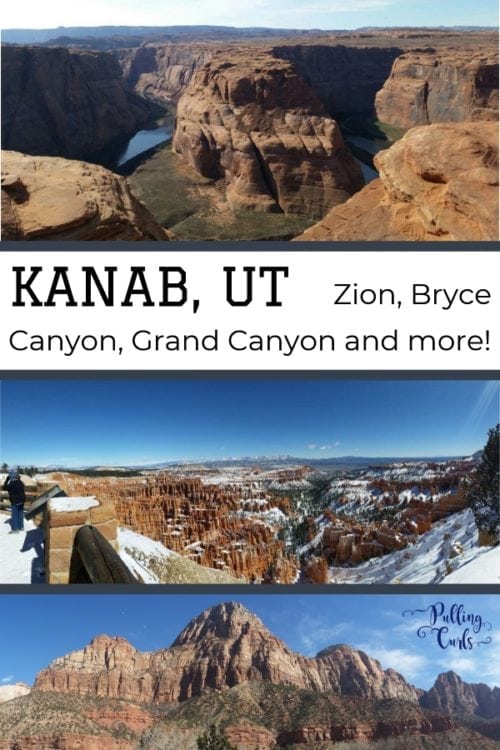 Last year, we did amusement parks. Boy, oh BOY did we do them. And while I loved every minute — I really wanted to try something new as I was coming up with plans for spring break. We live so close to so many amazing parks.
I started to mull over the map and realized that Kanab, Utah is right in the middle of all that we wanted to do.
I called my good friends at Ingroup and booked a room at the Holiday Inn Express in Kanab.
I wasn't prepared for all the cool stuff we would do!
Quick tip: Don't miss my family vacation ideas for tips on YOUR next trip!
On our way there we stopped at Horseshoe Bend as well as Glen Canyon Recreation area.
Oy vey — Horseshoe bend is a bit of a walk, but once you get to the edge my mama heart just fluttered the whole time. WHERE ARE THE RAILINGS I ASK YOU. Check out my great, and nervous, selfie. 🙂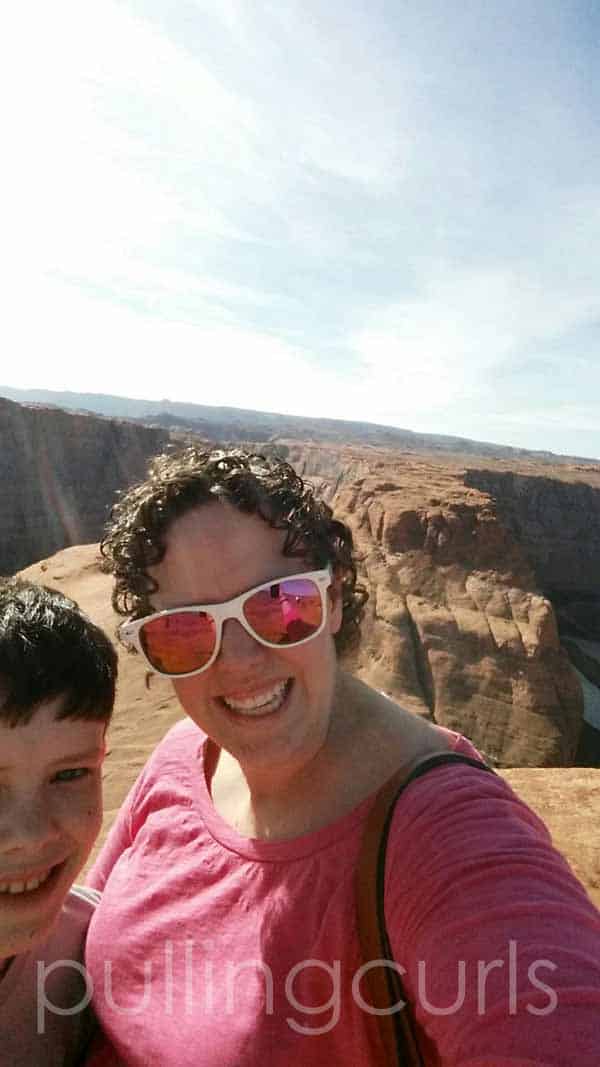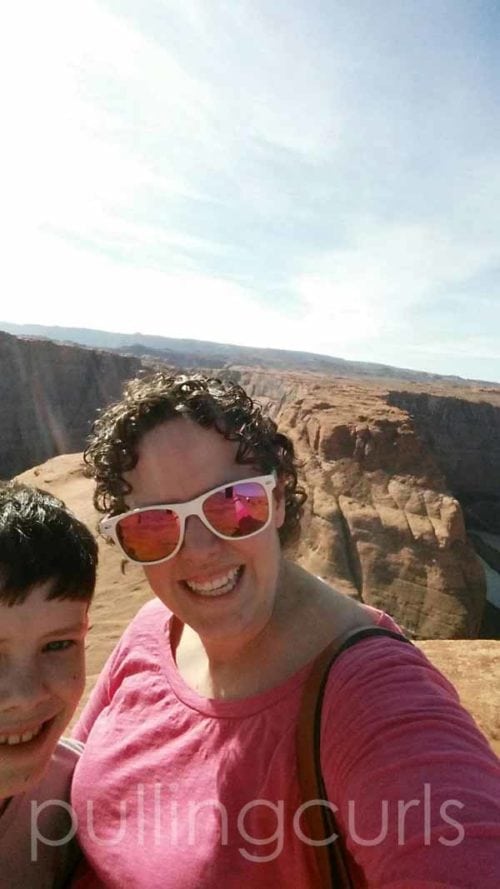 As you can tell it's amazing when you get to the edge, though: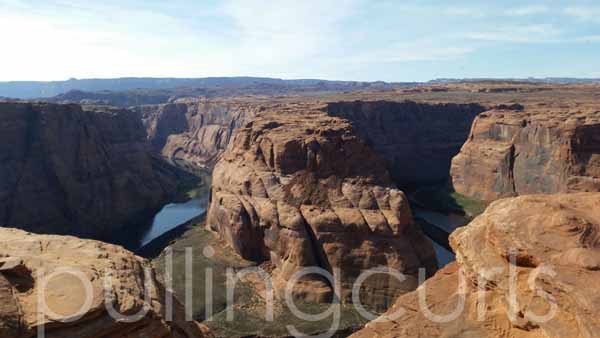 Kanab to Zion National Park
Kanab is SO close to Zions National Park (30 miles) — AND it is close to my favorite part – -the window tunnel (that's just past the east entrance).

It is SO so pretty, it reminds me a lot of Yosemite!
Zion is great for families
They have a shuttle that allows you to hop on/hop off and have the chance to hike as much as you want — but also enjoy the park as much as you want. Shuttles are about 6 minutes apart — so it's pretty convenient!

Plenty of short hikes that kids will enjoy
Plenty to look at — all the different colors and textures are really cool! You can often even see hikers and climbers up on the mountains.
We packed a picnic lunch and really enjoyed our day. We went on the Weeping Rock hike as well as the river trail (which leads up to the Narrows, which you need to be REALLY prepared for — which we weren't).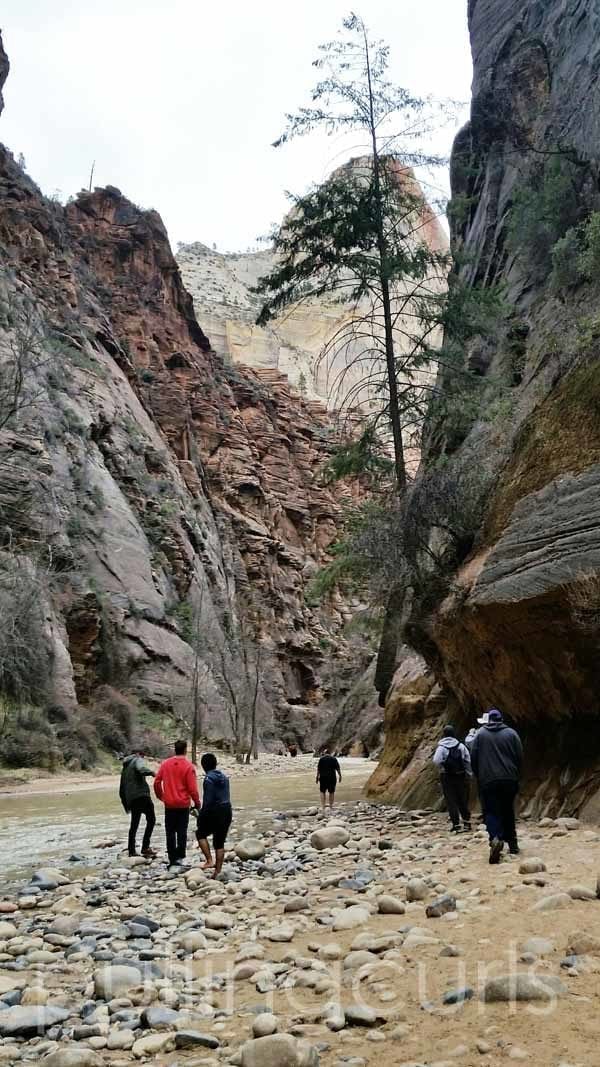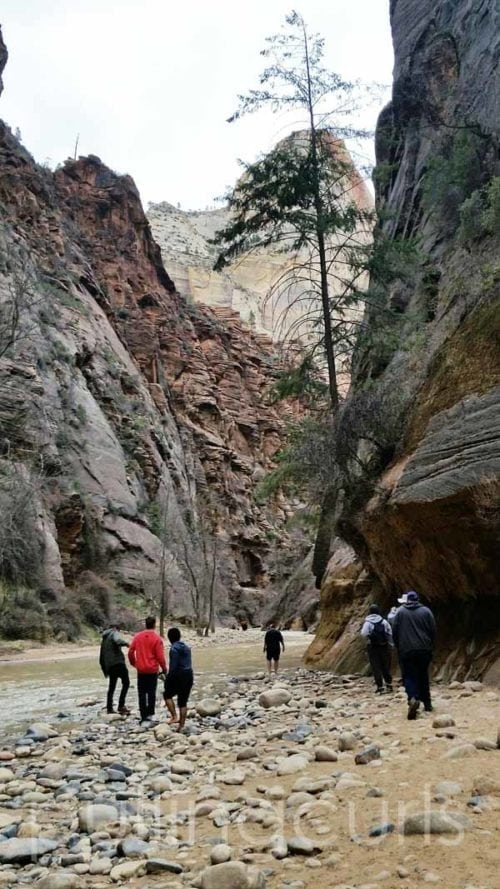 The second day we went to Bryce Canyon (about 90 minutes away)
That one's a bit further away — but also has the shuttle bus (when it's not winter) and AMAZING views (plus, there are walls — which is nice for a mom).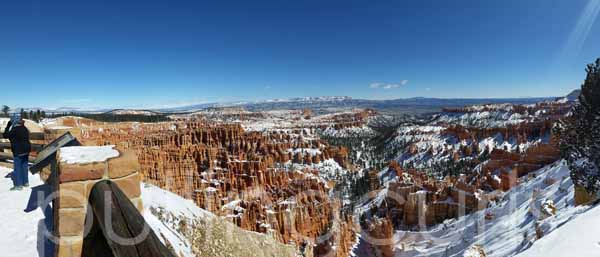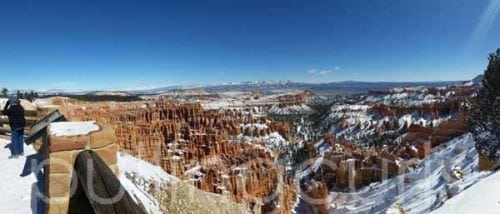 Our kids loved all the Hoodoos (which are the columns of rock left after erosion). When we went, it was still wintertime, so we weren't able to drive the full park. BUT, from the area we could see, it was SO cool. the kids really enjoyed it.
On our final day, we went on a Hummer Tour with Ken from Windows of the West.
Full Disclosure, Ken did offer us a free ride in return for the write-up, but all opinions are my own.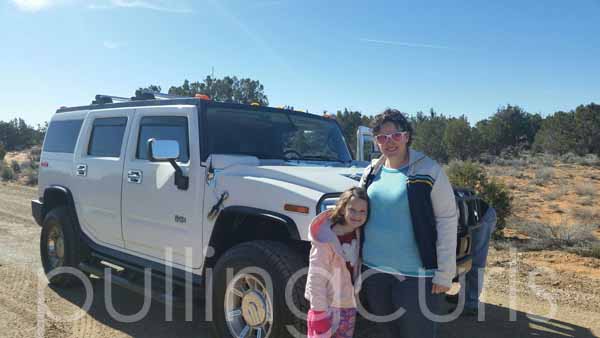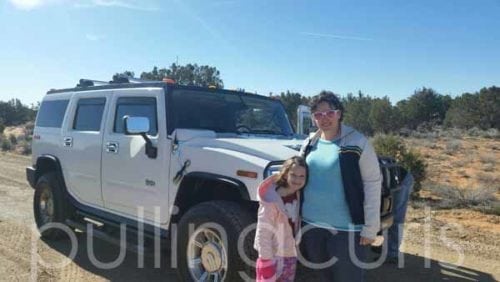 It was totally my favorite part. He took us out to Peek-a-boo Canyon. It's a secluded slot canyon that is AMAZING! It was like enjoying the narrows, but with a guide and not having to walk through a foot of freezing water. 🙂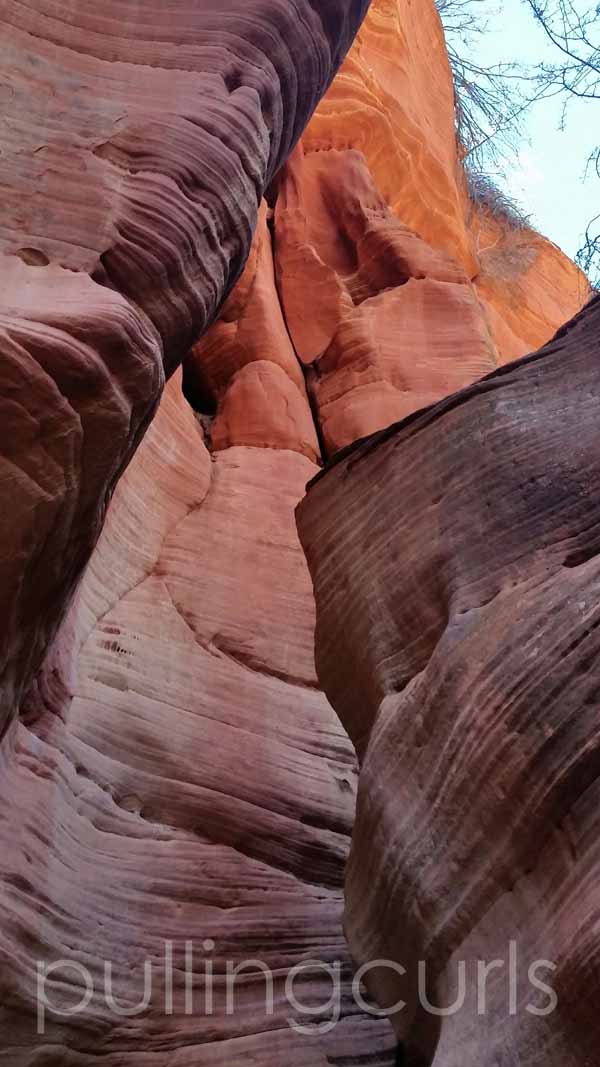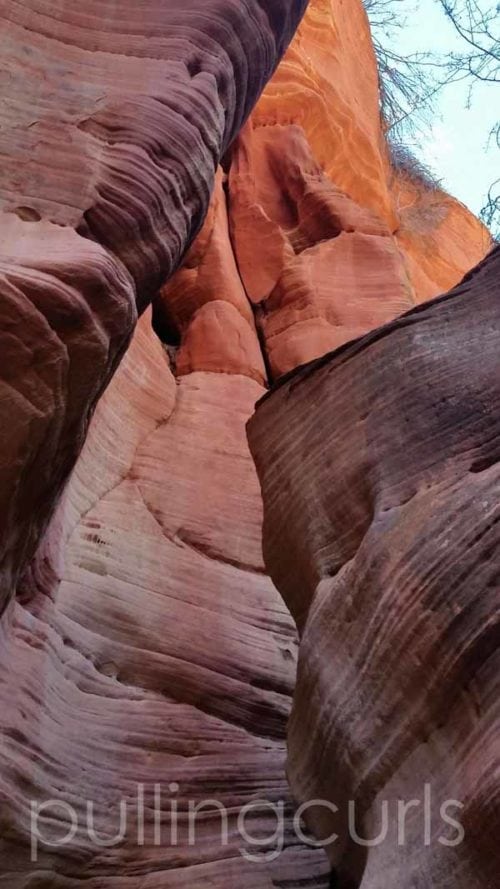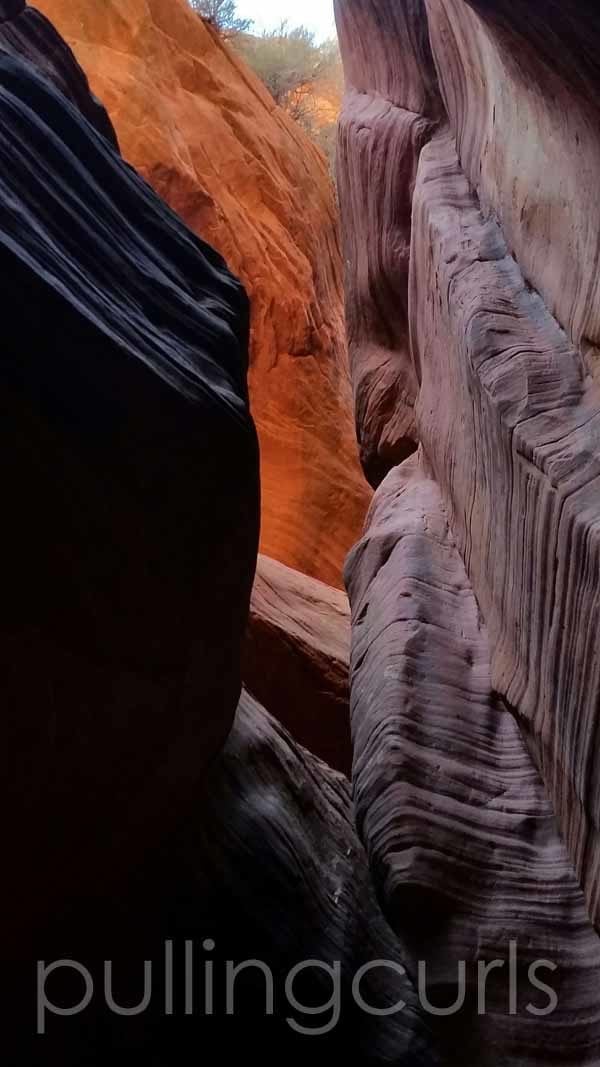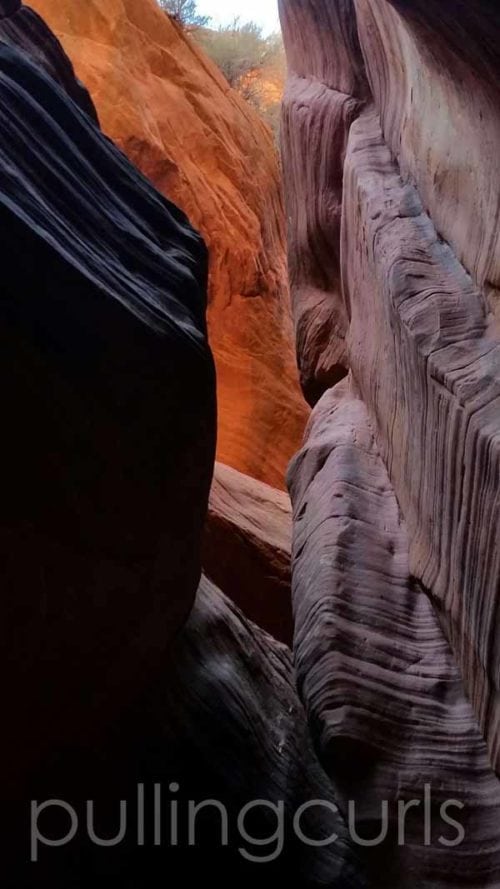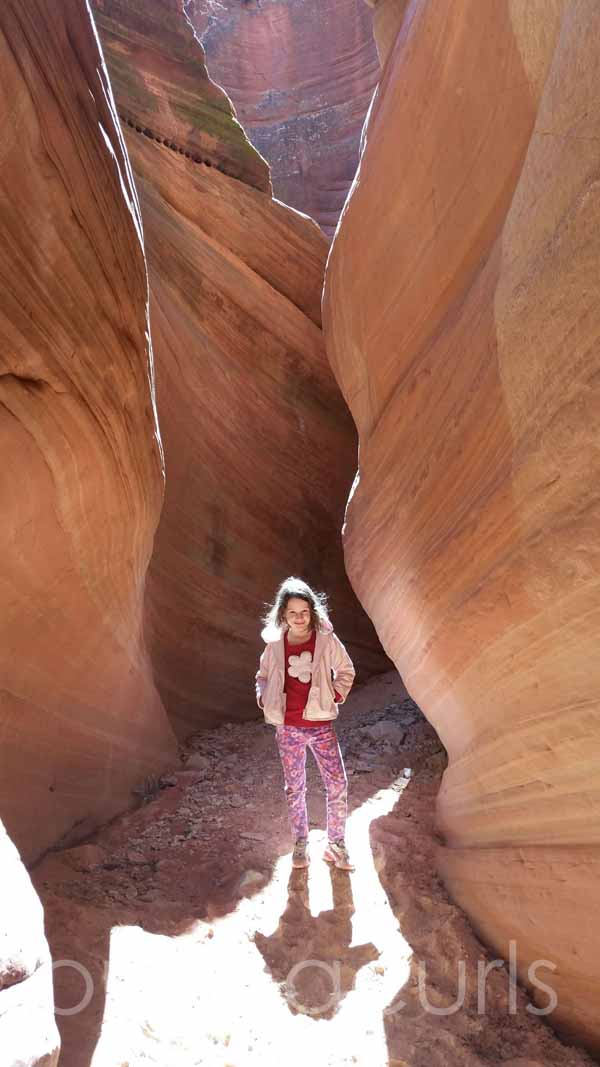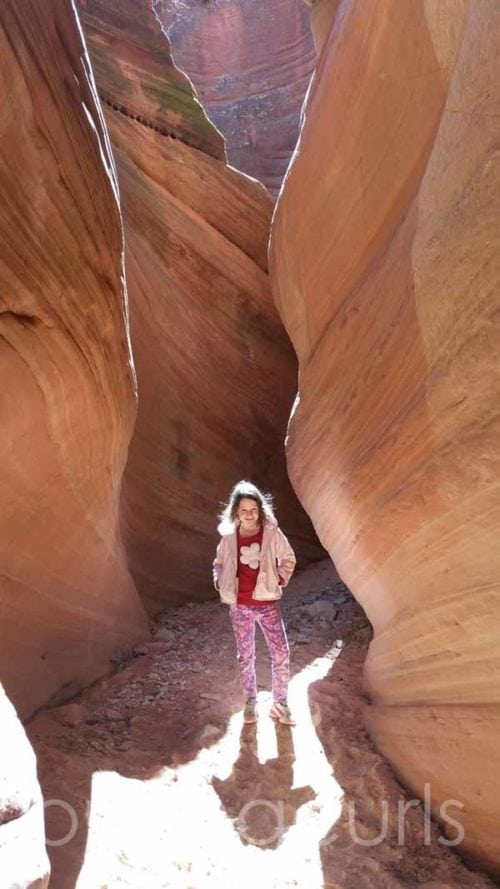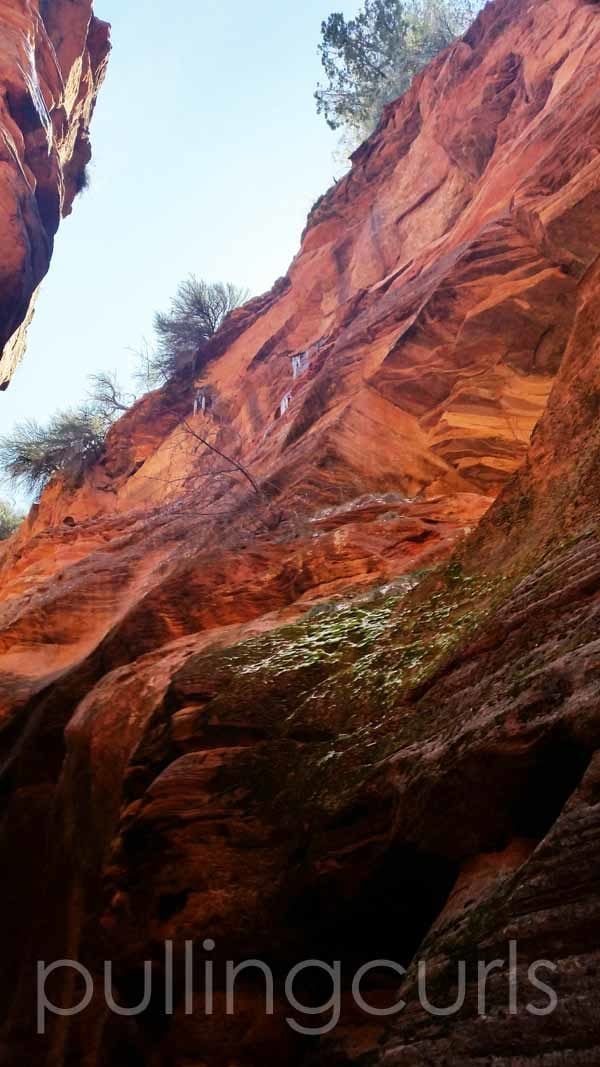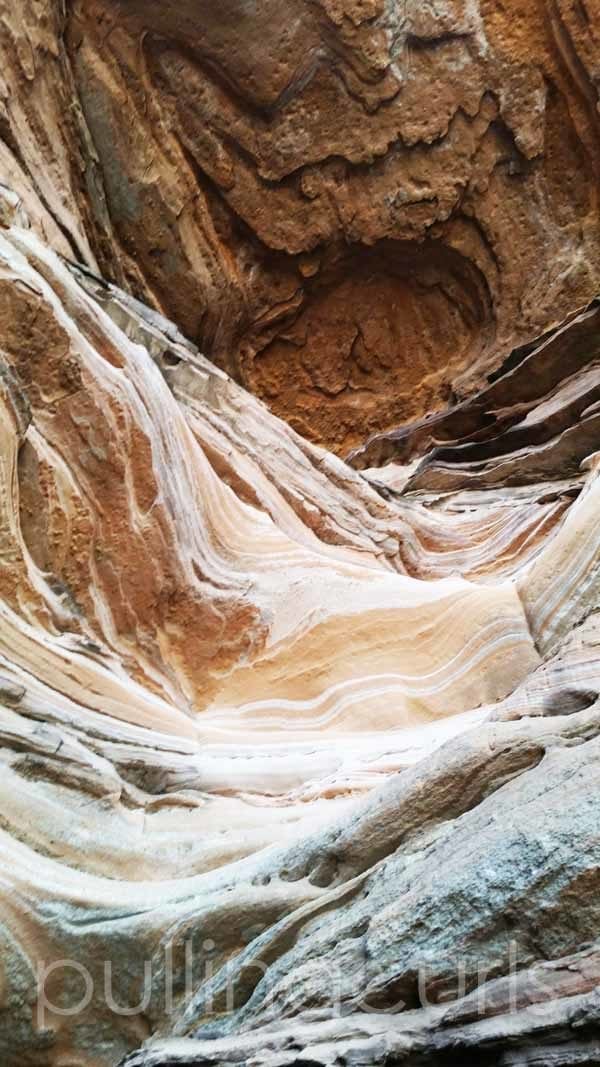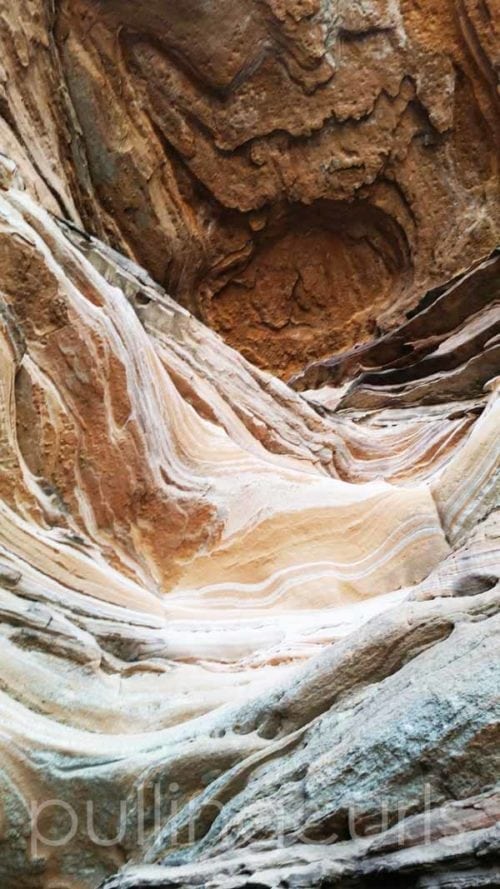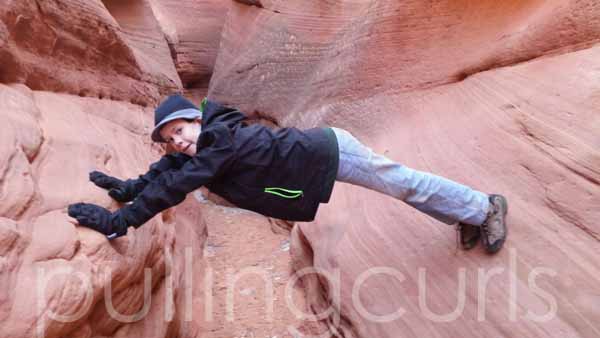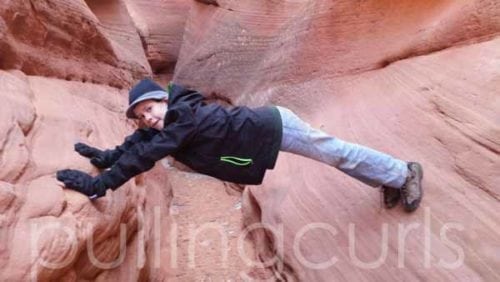 I would 100% recommend his tours. He knows everything about the area and your whole family will have a great time (our boys loved climbing around the slot canyon). Plus, the whole Hummer on a dirt road thing is pretty fun too!
On our way home we toured the Glen Canyon Dam — it was SO Cool. I hadn't done a dam tour (#adamgoodtour) in a long time and it's so interesting all that dams do for us). Obviously, also SUPER pretty. Here's a picture from the top: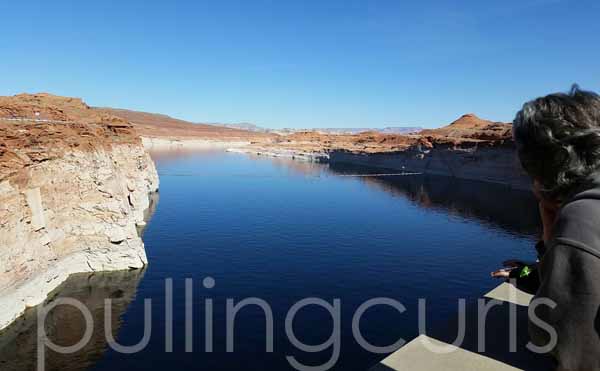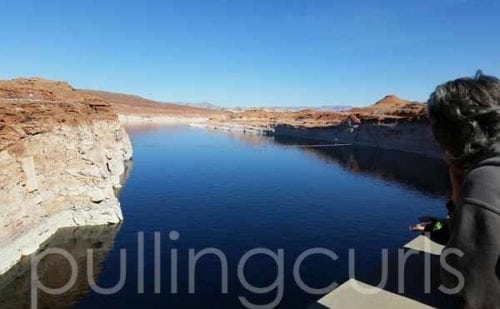 Hotels in Kanab
Before you go — I ALWAYS check TripAdvisor to see what reviews they have on hotels in the area.

We stayed at the Holiday Inn Express in Kanab.
I have to say that I've stayed at a few of this company's hotels — and they are always TOP NOTCH (and I am not just saying that because they give me a discount — I only share honest opinions here). The breakfast had tons of options (including bacon). The rooms were pretty large and they offered a fridge and microwave (which is super convenient for moms).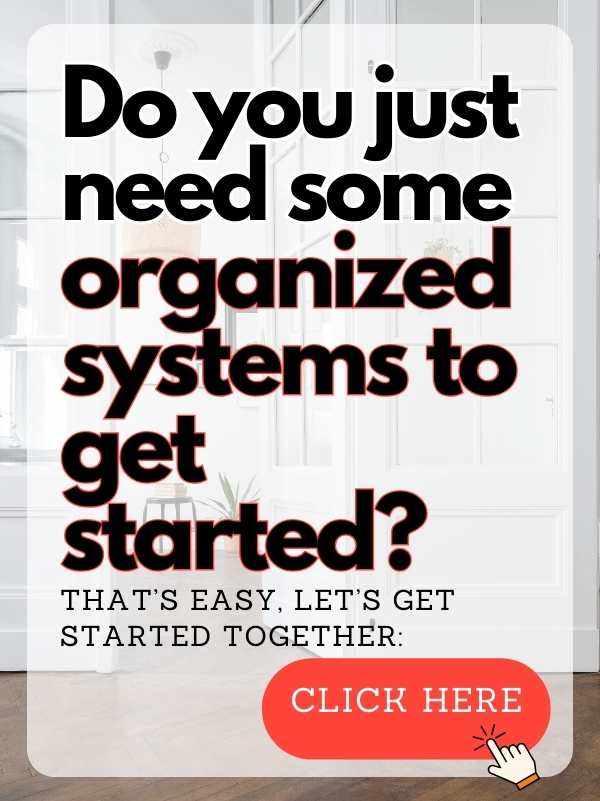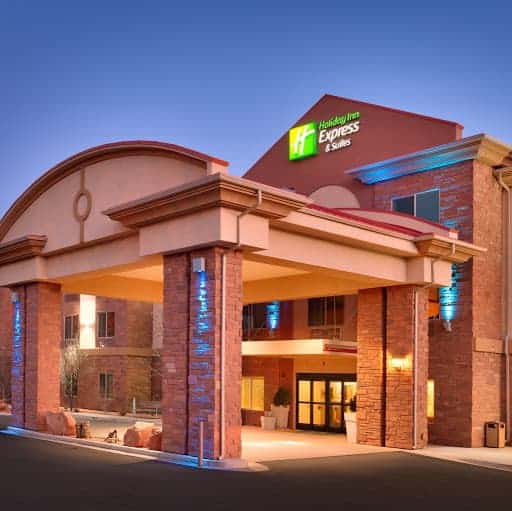 They are EXTREMELY family-friendly, including an indoor pool to get your wiggles out.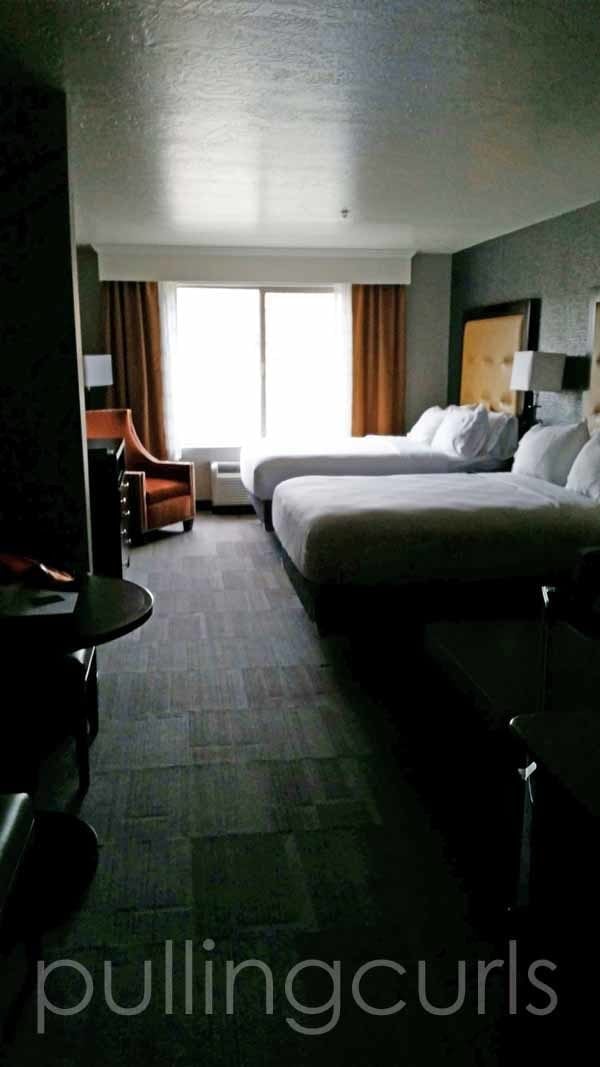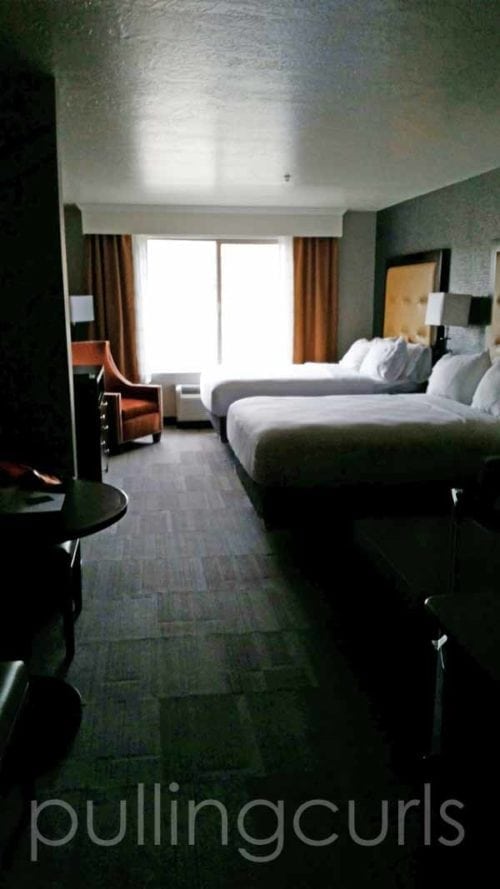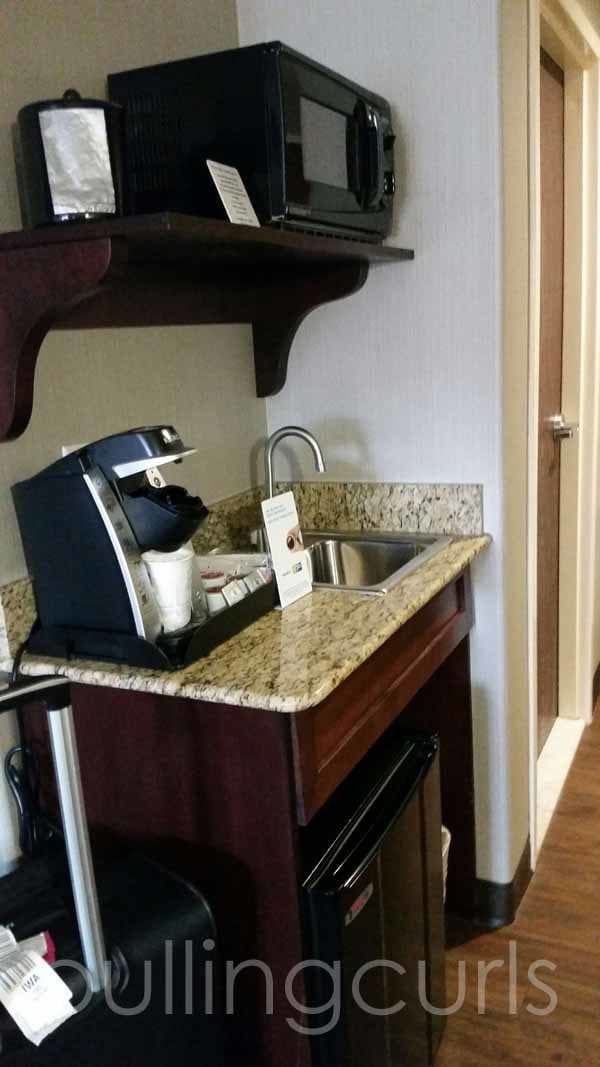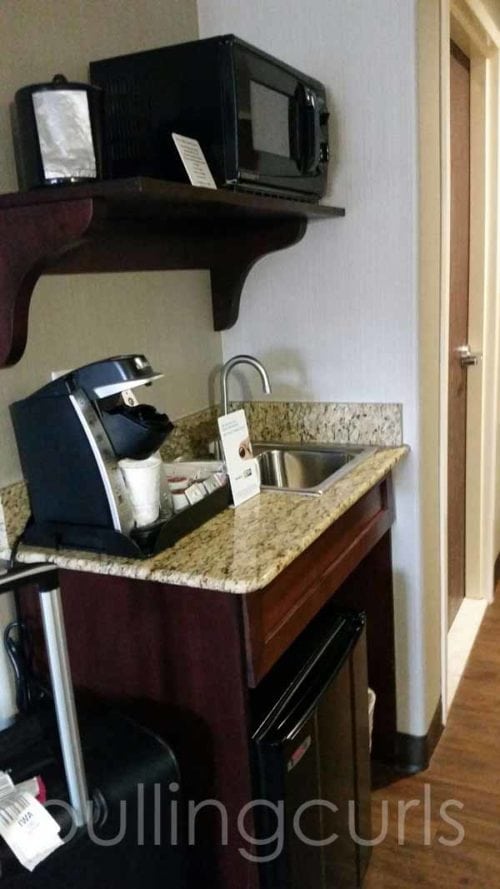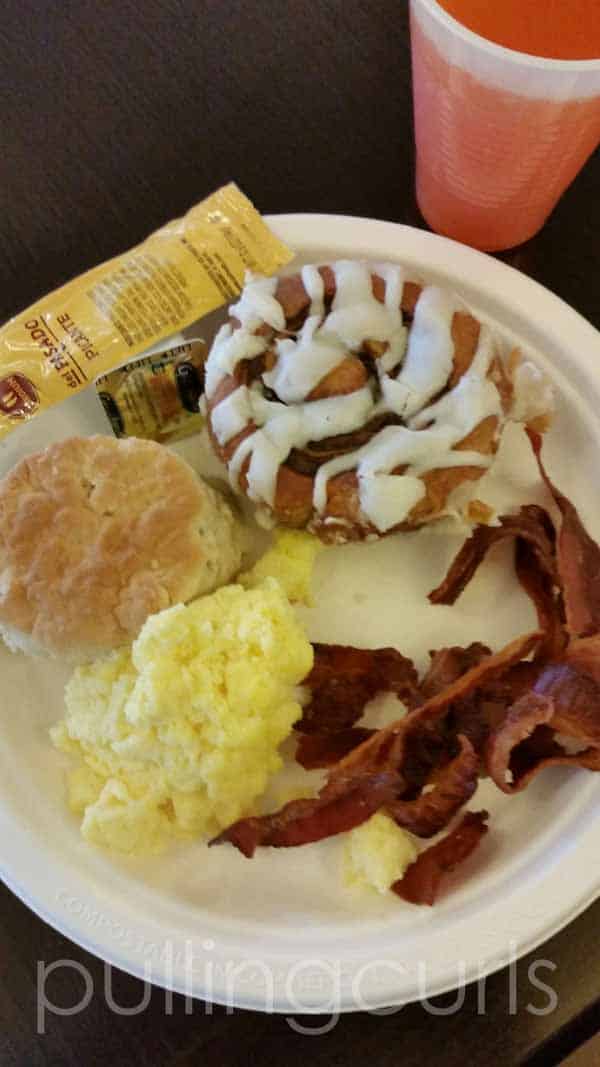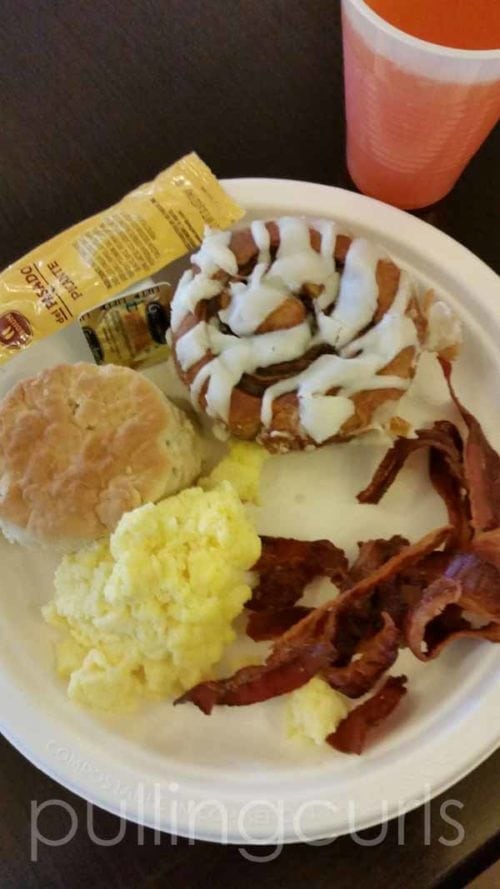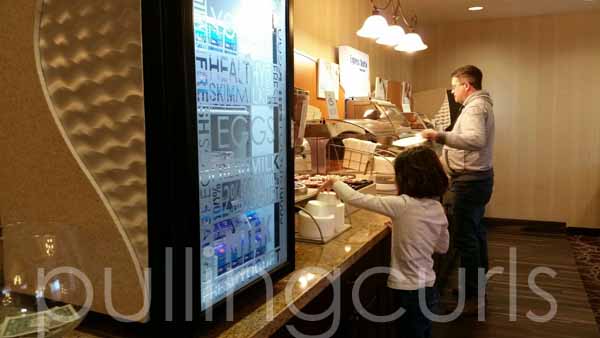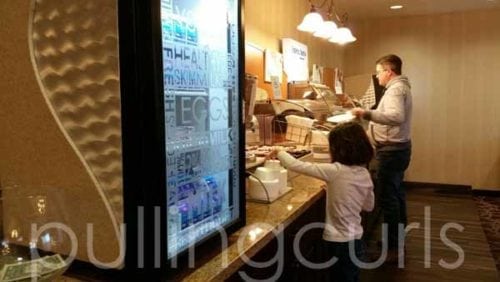 Kanab is a great option as it's close to ALL these things. I must admit I had driven through Kanab a few times before realizing it is SUCH A great home-base for exploring Southern Utah!
Kanab is:
35 min from Zion
90 min from the North Rim of the Grand Canyon & Bryce
1 hour from Lake Powell
20 Min from the Coral Pink Sand Dunes
1 hour from the Wave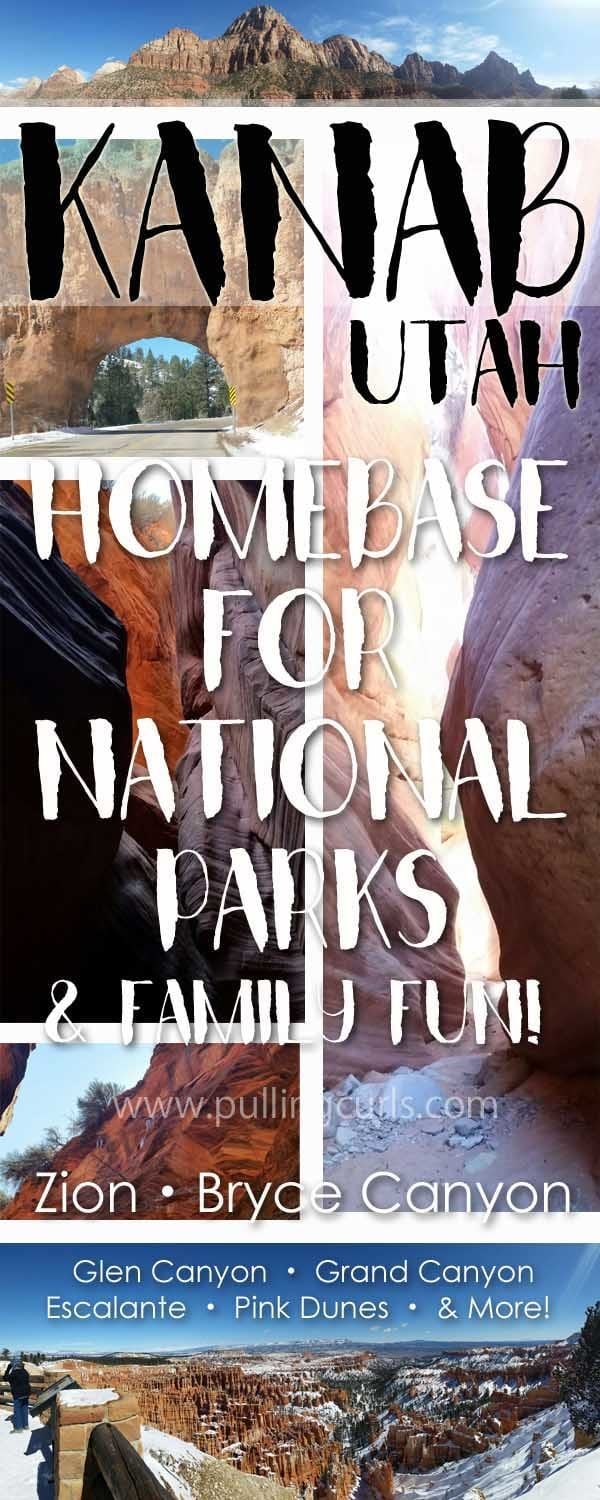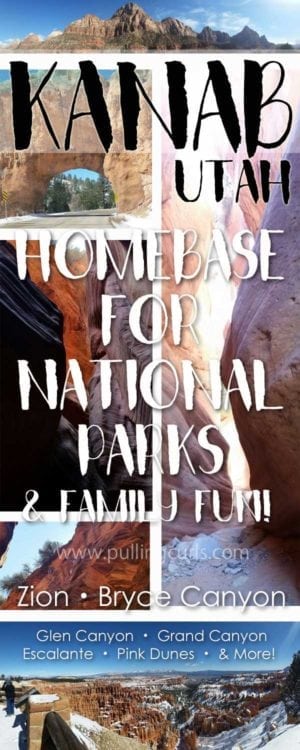 Places to Eat in Kanab
My one gripe was possibly that the food options are limited. Kanab is also home base for the Best Friends Animal Sanctuary (which we did tour). That meant a lot of vegan and more upscale restaurants that my children did not find tasty (and our wallets found less tasty). I had to bribe my children one night to eat (which is rare) — but I really wanted to get them to eat some of the vegetarian fare.
There are plenty of food options. They have a Wendy's and we really liked Escobar's Mexican restaurant. They have Subway, Macdonalds, Pizza Hut and plenty of fast food.
BUT, when you stay at the Holiday Inn — you can grab some groceries at the market across the street and just cook there if you'd prefer.
All in all this trip is VERY cost-effective. We bought a year pass to the national parks ($80) — we also plan on doing Yellowstone/Tetons this summer. The breakfast is huge at the hotel, we had picnic lunches/snacks and then dinner in town.
If you liked this post, be sure to sign up for my travel newsletter, and check out some of my other travel posts down below!
[pt_view id="672b576eab"]