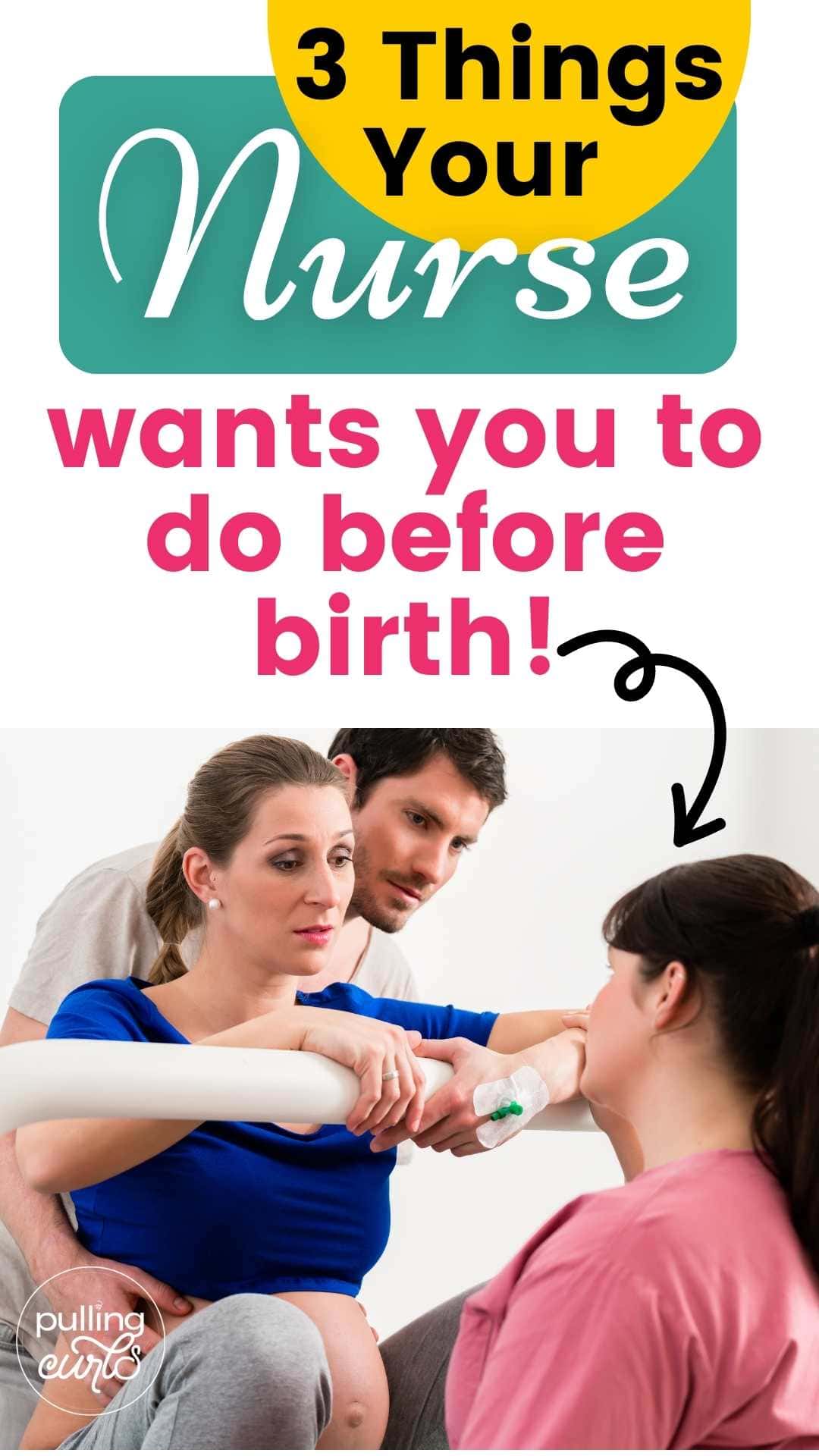 You may wonder what your labor nurse wants you to do at the hospital. Today I am going to share three things your labor nurses wishes you'd do. And frankly, your labor and pregnancy. will be better if you do them!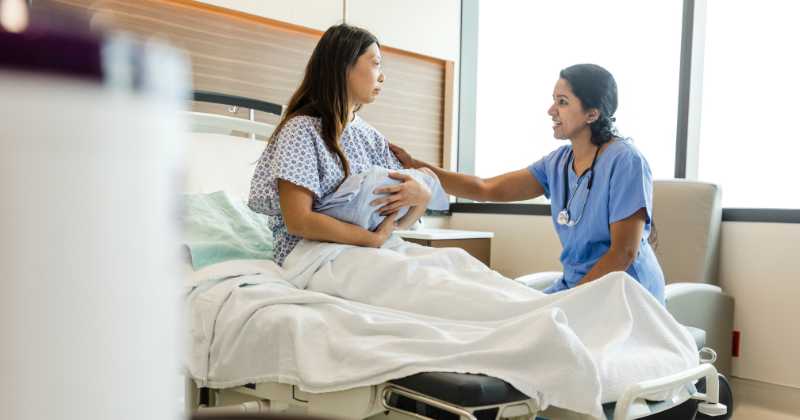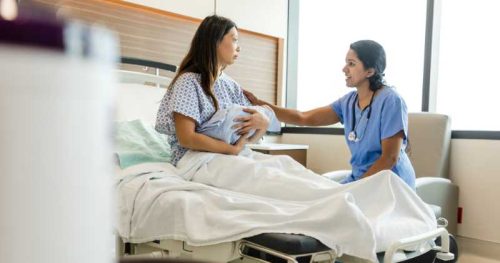 First off, hello! I'm Hilary — many people know me as The Pregnancy Nurse 👩‍⚕️. I have been a nurse since 1997 and I have 20 years of OB nursing experience, I am also the curly head behind this website Pulling Curls and The Online Prenatal Class for Couples. 🩺​ After helping thousands of moms have their babies, I really know what we wish you'd do. Let's go!
Go to Prenatal Checkups
I know, I know this seems dumb. Especially like later 1st into your second trimester it just seems dumb. The measuring, the questions — just seems lame. I know this, I have been there.
And as a busy pregnant person you really value you time and you may be tempted to miss an appointment.
Please don't. Those prenatal checkup things are in the spaces they're out to catch specific problems/issues with your pregnancy.
Honestly, most of them are SO time-tested, even when I read the book Call the Midwife they're doing many of the same things back then because it truly just catches problems. Good news, we've added more tech things too — to make things even more safe!
Pro Tip: I love the show Call the Midwife — it may be just who I am but it's a good one! 🙂
The other good thing is that you build a relationship with a provider. They get to know you, you get to know them…. You learn how to ask simple questions so it's easier as you keep going.
As a nurse in the hospital I am not trained to be the stop-gap for prenatal care, so it's awesome for us when you go to your prenatal visits!
Get Prepared
Did you know that taking a birth class improves birth outcomes. In studies it showed a 10% decrease in c-sections and inductions, as well as decreased anxiety leading up to birth which brings with a host of positivity.
In addition to that you're just happier with the day.
Honesty time, sometimes the hospital can be like a horror house where there's just a surprise around every corner — and no one wants it to be like that for you. If you're prepared with what to expect the vast majority of things will then seem normal to you.
Get prepared, you're just going to be SO much happier with the day.
I recommend The Online Prenatal Class for Couples because….
It's created for couples, and it's so important you BOTH get prepared
It only takes a few hours — so easy to get done!
Covers just what you need to know from pregnancy, all the way through your first months home with baby.
Make Your Choices
I am a fan of birth plans, but maybe not for the reason that you're thinking (frankly, many people change their mind on their plans in the hospital, which is totally fine). I LOVE that you're thinking about what is going to happen in advance.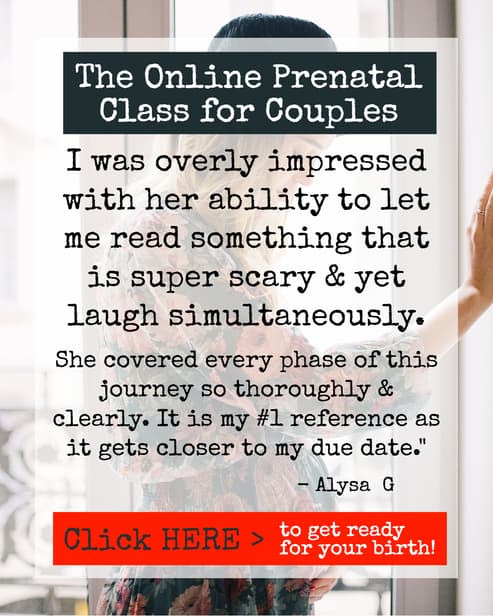 I actually have some great birth plan tips in here.
Do you want the immunizations, do you want to breastfeed?
I would encourage you to make these choices with your partner — that way you're all on the same page starting out.
Plus, you can even make some choices about after birth too! How you'll handle night feedings, or going back to work. While, thinking about the labor room is great (extra great for labor nurses), thinking about ALL of it is important too.
Which is why The Online Prenatal Class for COUPLES was created to start those conversations (many of which you don't even know you should be having yet) together.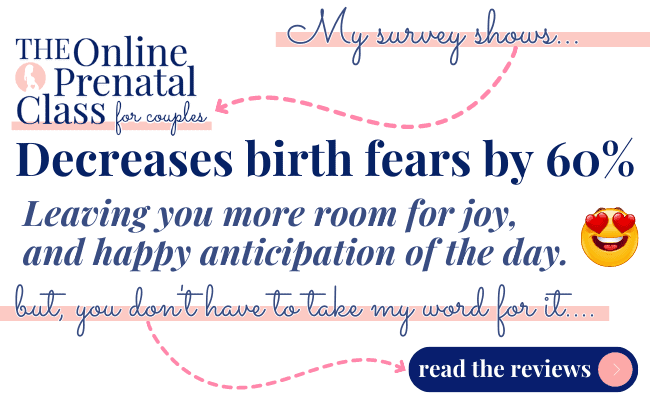 But, here's the time for the honest truth:
Your labor nurse is going to work with whatever you bring in with you. If you're scared or prepared she's willing and able to to assist you through your birth. So, do what makes you feel best, and we're there to help get you through it!
You'll notice I didn't talk about taking an enema, or shaving your lady bits…. We care MUCH more about these things than those. And frankly, I hope you do too!
I hope you have a wonderful birth!