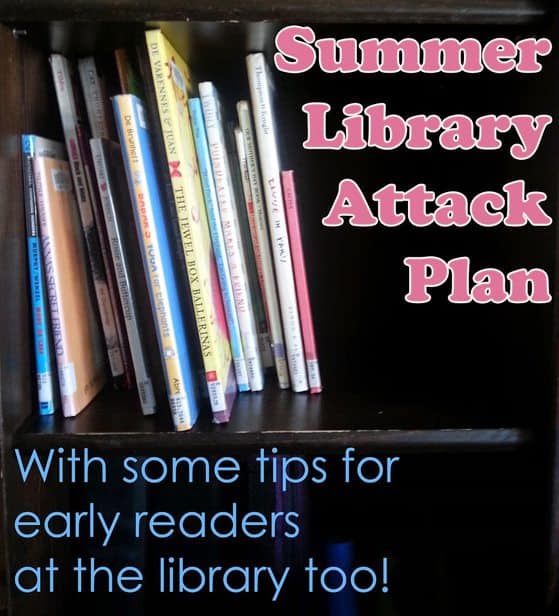 It's summer! What are you doing with your kids?
Our summer plan includes a weekly library trip, and it has turned out to be my kids most favorite day!
1. We plan it on the day that they hold a story time for kids Paige's age. They do a REALLY good job with our story time.

2. New books makes kids want to read more! We get new books every week, we pare down the amount that we get each time, and we return most of the ones we got the prior week.
3. The boys then get to play on the computers at the library while P goes to story time. Pure. Heaven. Plus, the library has a great filter to keep them "safe" online.
4. Although my kids tend to speed through the expectations of the summer reading program fairly quickly — going weekly allows them to get the prizes along the way. We LOVE the summer reading program. Sign up!
5. Then, Ikea just happens to have kids eat free on the same day we have library day. WOO-HOOO!!!! Living the dream.
Reading is one of the VERY BEST things your kids can do to keep their brains strong in the summer.
We have a certain attack plan we do at the library for my early reader. She gets:
10 early reader books
10 picture books
5 informational books (which often include a book or two about the upcoming holiday).
We'll probably cut this in half'ish over the summer when we are going weekly. I keep library books in the living room where she can read them while we're watching TV and she is allowed to take one book to her room at a time.
Library time is CRAZY important. Make it work! 🙂