My two sons LOVE technology! To a fault. I mean, both — I think, want to do something with computers in the future. But, the computer is like opening your kids up to the WHOLE world, I feel like. I needed something that could shield them from the parts of the world I don't think they're ready for yet.
I am their mom, and that is my job.
No, i'm not going to go all Duggar on them and homeschool. I am easing them into the world. There's a LOT of the world that even I have a hard time socially navigating. I needed a technology helper to help me watch over their shoulder.
We did decide to get my oldest a smart phone, and my middle child has an i-pod type product that he uses. It's a lot, but really necessary for them to have "practice" with it under my watchful eye I need some parental control electronics

Open DNS filters our entire internet in our home. That means that if my kids are on their phones, their tablet or on a desktop all of the internet is filtered for adult content. I will say, even I hit the Open DNS error every once and a while on a search that I do. So, I'm grateful for it is as well!
Kindle Fire is an easy one to set-up to only allow certain apps or only allow them on the computer at certain times. I think this is a GREAT one for kids who are being introduced to that type of technology for the first time.

We use Funamo! for our oldest son on his phone. I had a very savvy-parenting friend recommend it to me and I really like it. It will block apps, it will limit how much time they spend on certain apps and it will also limit the time frame that some apps are able to be used. So, for example:
My son can use facebook, instagram and the internet for 1 hour every day (or whatever you choose, it can be more on the weekends). It adds up all the time that he's been on those apps and then stops him when it's done.
I block all browsers except for the Funamo browser which has some pretty tight parental control settings
My son can call or text at any time, but all of the other apps on his phone shut down at 9 pm. Since most of his texting is done through Google Hangouts (because he gets few texts with his actual phone plan, he uses Google Hangouts and his google voice number for most of his texts)
When he's had an infringement I can block all apps or just allow the phone (basically, creating a dumb phone). I can then slowly add back apps.
When he tries to uninstall Funamo (he's not a big fan of it) it locks out his entire phone and I have to unlock it for him.
I can also see all of his texts (not the ones from google voice, sadly) and phone calls on their web page.
I can also see any locations he's been
Anyway, I really like it. I'm not being paid, I just REALLY like their product. I'd recommend it to other overwhelmed moms! He's a teenage boy and there is a LOT out there. Yes, he will have full reign on the world in a matter of years, but until then I need to help him navigate it. The tech navigator, that's me. 🙂
**In full disclosure, after reading this review I was given some free licencees, but I bought from them initially all on my own. 🙂
For another amazing parental controls product, check out my post about the Circle.
Don't forget my post about our family electronics contract that helps them monitor themselves too!: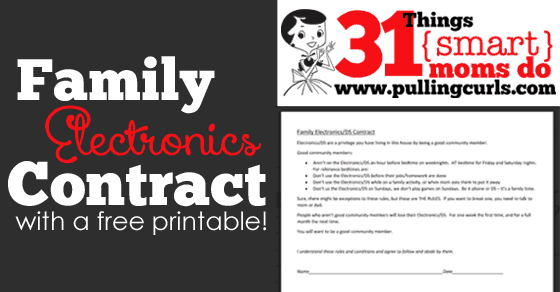 **{Smart} Moms is a relative term. I had to give it a name, but I am the first one to say I'm not smart all the time. I have certainly made my own mistakes helping my kids navigate technology, I just find it easier when I do. This series is just a list of things I've found to make life easier — not to say — WOOT WOOT, I'm SOooooOOOO smart! {said like Steve Martin}

Check out all my other {smart} moms posts:[pt_view id="4256a9870e"]